Soon, Philip Rivers will have the opportunity to lead a full 11-person offense that consists only of him and his children.
Philip Rivers has shared that he and his wife, Tiffany, are anticipating the arrival of their 10th child in October. The couple, who already have seven daughters and two sons aged between four and 21, will be welcoming a baby boy this Fall.
"We've had one pretty much every two years and now this is the longest gap," Rivers said, per Ben Thomas of AL.com. "We are all fired up. Everyone was pulling for a boy. Even our girls wanted a boy."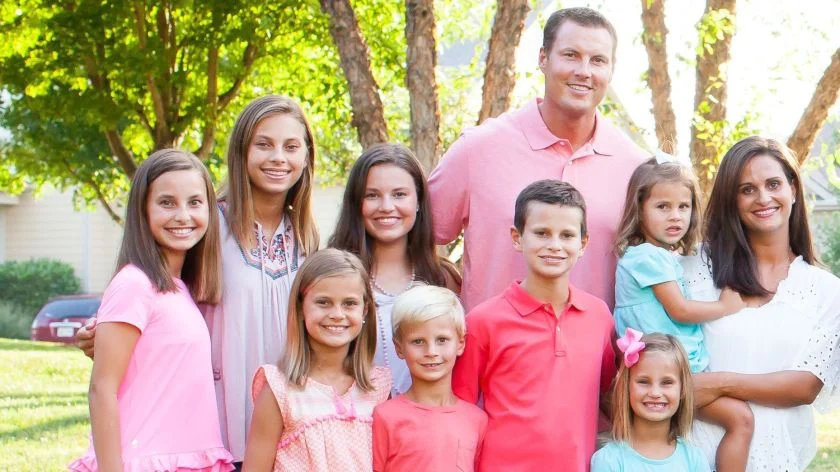 Philip Rivers was a college football player for the NC State Wolfpack. In 2004, he was chosen fourth overall in the NFL Draft by the New York Giants but was traded to the San Diego Chargers for Eli Manning during the draft. Rivers played for the Chargers for 16 seasons and his final season was with the Indianapolis Colts. As of 2021, he is the head football coach at St. Michael Catholic High School.
Philip Rivers, the NFL player, officially retired on January 20, 2021, after playing for seventeen seasons. In his retirement announcement, he stated that it was the right time for him to retire. He also declared his plan to retire as a member of the Chargers and to become the head coach of the football team at St. Michael Catholic High School located in Fairhope, Alabama.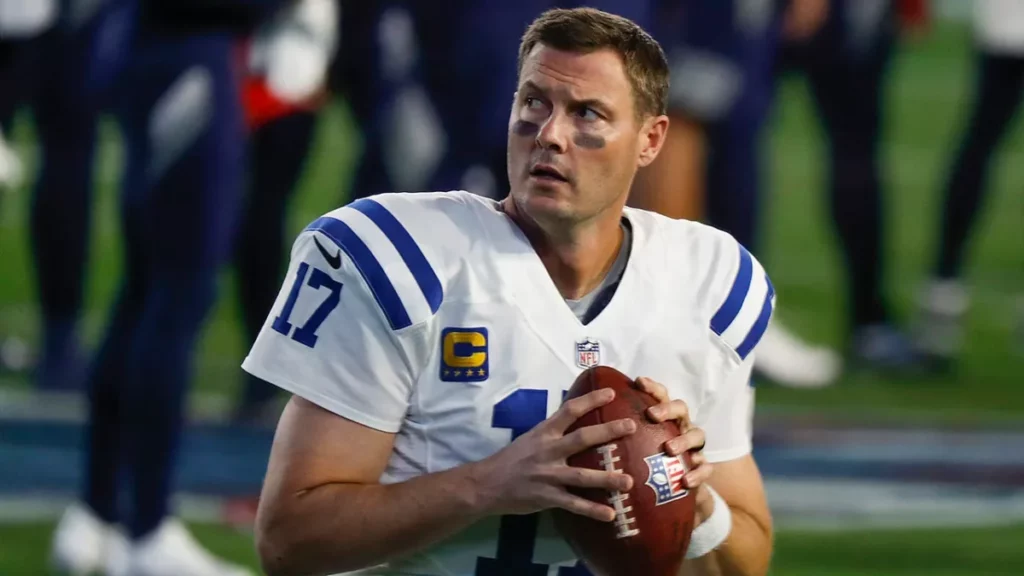 In the 2004 NFL Draft, Rivers was selected as one of 17 quarterbacks, alongside Manning and Roethlisberger. All three went on to have successful careers with their respective teams and have been compared to the 1983 NFL Draft, which produced Hall of Fame quarterbacks like John Elway, Jim Kelly, and Dan Marino. While Manning and Roethlisberger won two championships each, Rivers unfortunately never made it to the Super Bowl. Nevertheless, he holds the highest records for touchdowns, completion percentage, TD-INT ratio, passer rating, and Pro Bowl honors among the three. Additionally, Rivers retired with the most passing yards and pass completions.
However, Philip Rivers is now a high school football coach in Alabama.
Read more: Jadeveon Clowney, a 3-time Pro bowler signs with the Baltimore Ravens
Make sure you bookmark NFL Exclusive for the latest NFL news, daily updates, and many more things!