Baker Mayfield made it 2-0 for the Buccaneers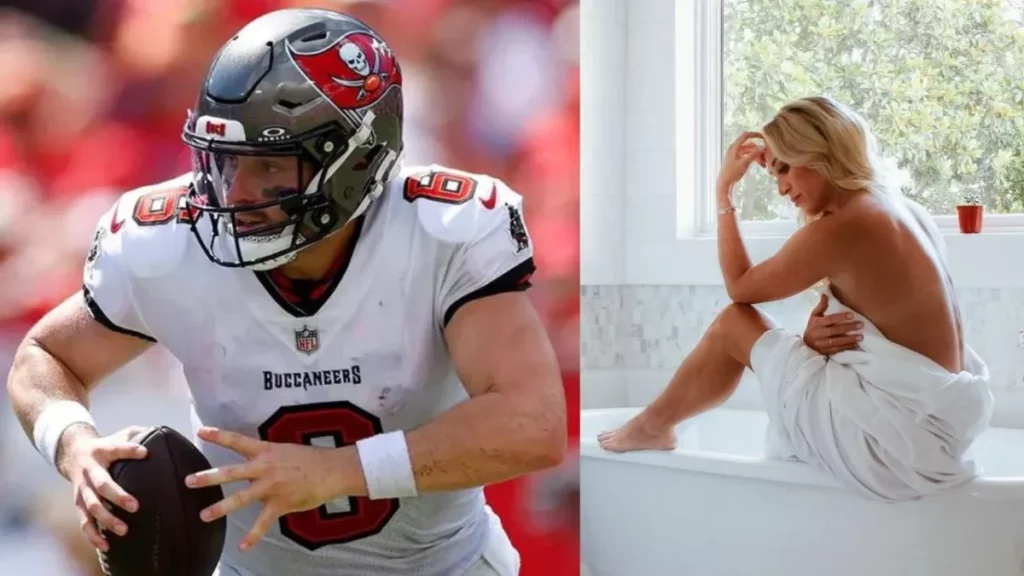 Week 2 game has started and the teams started displaying their explosive games. Tampa Bay Buccaneers have made again a big win and won the match against the Chicago Bears on Sunday afternoon.
Tampa Bay's star leading quarterback Baker Mayfield played his best football and led the team to victory. The team won the match by 27-17.
The Buccaneers also won the Week 1 matchup against the Vikings.
Mayfield shined in the game but Justin Fields' inability to handle the pass rush led to another loss for the Bears.
What more shined than Mayfield's performance was his wife's outfit.
Baker Mayfield wife, Emily Wilkinson made her fans crazy at the game with her outfit. Emily wore a stunning black top with black jeans along with white shoes.
She looked gorgeous. Emily was turning heads with her first home game outfit. She also shared it with her fans on her Instagram captioning, "Week 2."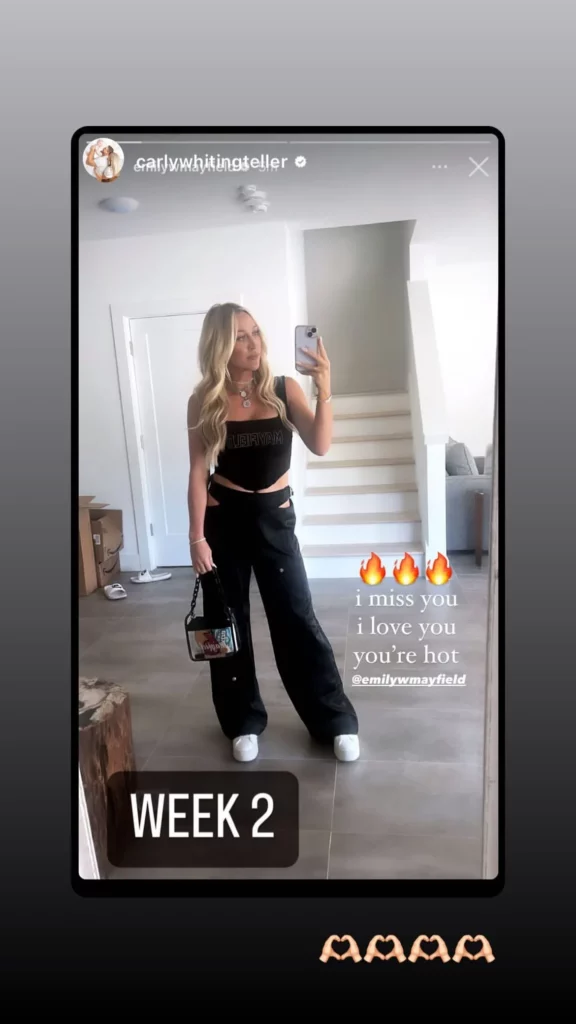 Emily Wilkinson is the person in Baker's life who has always been with him through all his ups and downs. They first met in 2017 through a mutual friend and since then they have been together and married.
Wilkinson hails from Nebraska and was born in 1991.
Emily Wilkinson is also a very popular person. She is a famous social media influencer and has more than 219k followers on Instagram.
Baker Mayfield and Emily Wilkinson got married in July 2019 and currently living a happy married life.
She is Mayfield's biggest supporter and supports him in every walk of life. She has also appeared in many commercials with Baker Mayfield.
Also read: New surgery technique did a miracle, Aaron Rodgers will return
Mayfield completed 26 of 34 passes for 317 yards, with one touchdown, no interceptions and no sacks, and he added 19 rushing yards. It was a big day for him.
Tampa Bay's next game is on September 26 against the Eagles and they will look for 3-0.