Brittany Mahomes Daughter is following her mom's footsteps
The Kansas City Chiefs star quarterback Patrick Mahomes' daughter has shocked the sports world. Patrick Mahomes shares two kids daughter Sterling Skye, 2, and a son, Patrick "Bronze" Lavon Mahomes III with his wife Brittany Mahomes. Patrick and Brittany are a college-time couple.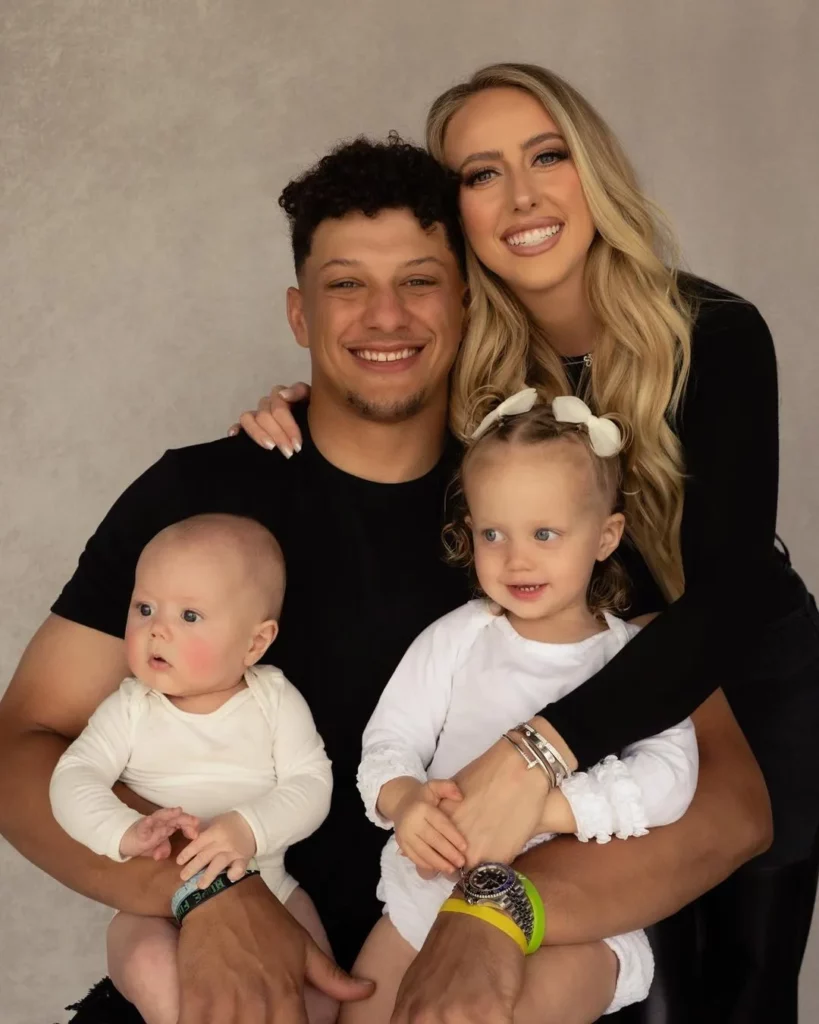 Patrick himself is an NFL superstar and it seems her daughter Sterling Skye is also going to be a superstar in the sports world maybe in another domain. His two years old daughter has started to show her skills and Brittany and Patrick are shocked.
Brittany Mahomes himself was a star soccer player in her college days, and it seems daughter Sterling is following the same path. Sterling has already started to show interest in soccer.
Brittany and Patrick are very happy with this and in a recent interview with E! News, Patrick revealed, "I didn't even have to prepare her." 
"We never had taught her to play soccer, but she had watched soccer games with us just from going to the Kansas City Current games, and she literally started just kicking soccer balls into the goal," they said. 
"We never taught her how to kick, never taught her how to play, that's just who she is."
Patrick and his wife Brittany Mahomes, both have grown up playing sports and they know the value of sports. Sports make a person healthy and disciplined.
Patrick also commented on the athletic skill of his eight-month-old son Bronze Mahomes.
"We're getting there," Patrick jokingly said. 
"I mean, he's still at the age we're trying to get him to crawl, so, we're seeing where he's at.
"I think the biggest thing is just them following their dreams."
However, they are very young and it is not the age to decide whether they will choose sports as a career r something else. But Parents are always happy for their children in whatever field they want to choose.
Read More: What Brittany Mahomes said is shocking for everyone, She isn't ready
Patrick also made it clear that he and Brittany Mahomes both will support their children whatever they do. But Patrick smilingly supported that he wants them to choose a career in sports. 
"Obviously, I want them to play sports," he said.
"Me and Brittany both played sports growing up."
"I think there's lots of values that you can learn from playing sports of all kinds," Patrick further added.
Patrick Mahomes is enjoying his offseason at the moment. The preseason is not far away and we will see Patrick on the field. He is a two-time Super Bowl Champion and this season too he would like to lead the Chiefs to the Super Bowl and hope to win.