Brittany Mahomes links up with Travis Kelce's ex Kayla Nicole at Netflix's 'Quarterback' premiere
Chiefs quarterback Patrick Mahomes' wife Brittany Mahomes got focused at the premiere of the highly anticipated Netflix show "Quarterback".
Quarterback is a documentary series that features the NFL's on-field and off-field show, Quarterback, as the name suggests, centers around the association's well-known QBs.
The position of "Quarterback" is centered on three athletes. They are as follows:
Kirk Cousins of the Minnesota Vikings
Patrick Mahomes, quarterback of the Kansas City Chiefs
Marcus Mariota, quarterback of the Atlanta Falcons
There were a lot of stars at the premiere. Brittany and Patrick Mahomes were without a doubt the concentration of the show, while at the premiere Brittany Mahomes was seen spending some quality time with Kayla Nicole, Travis Kelce's ex.
Must Read: Netflix's Quarterback series has released on 12 July, See details
The duo Brittany and Kayla are often seen on the ground during the Chiefs match.
While in the premiere Brittany Mahomes wears a silver color one-piece and Kayla is dressed in an all-black two-piece.
NFL fans are very excited to see them together.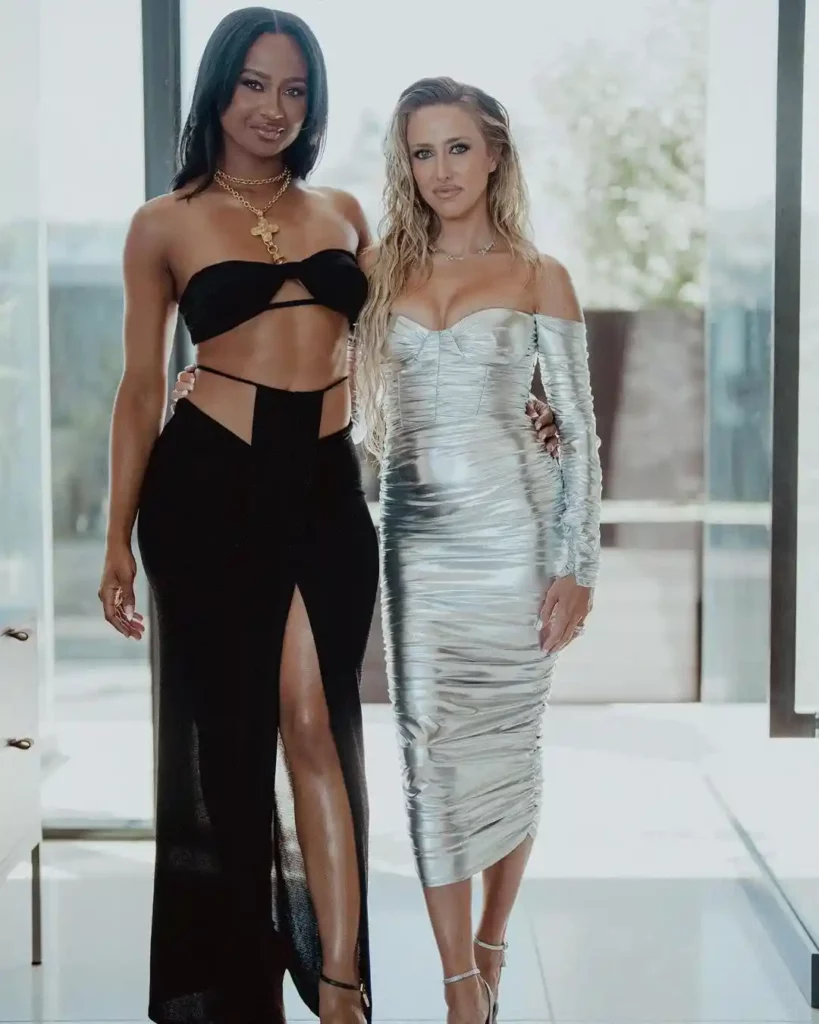 Travis Kelce, also at the event, posed with Mahomes on the red carpet.
Although, a few time ago Nicole had an on-and-off relationship with Chiefs tight end Travis Kelce that ended in a messy breakup.
Fans still talk about the former couple Nicole and Kelce even though they split up a while ago. This includes trolls who keep bringing up the split.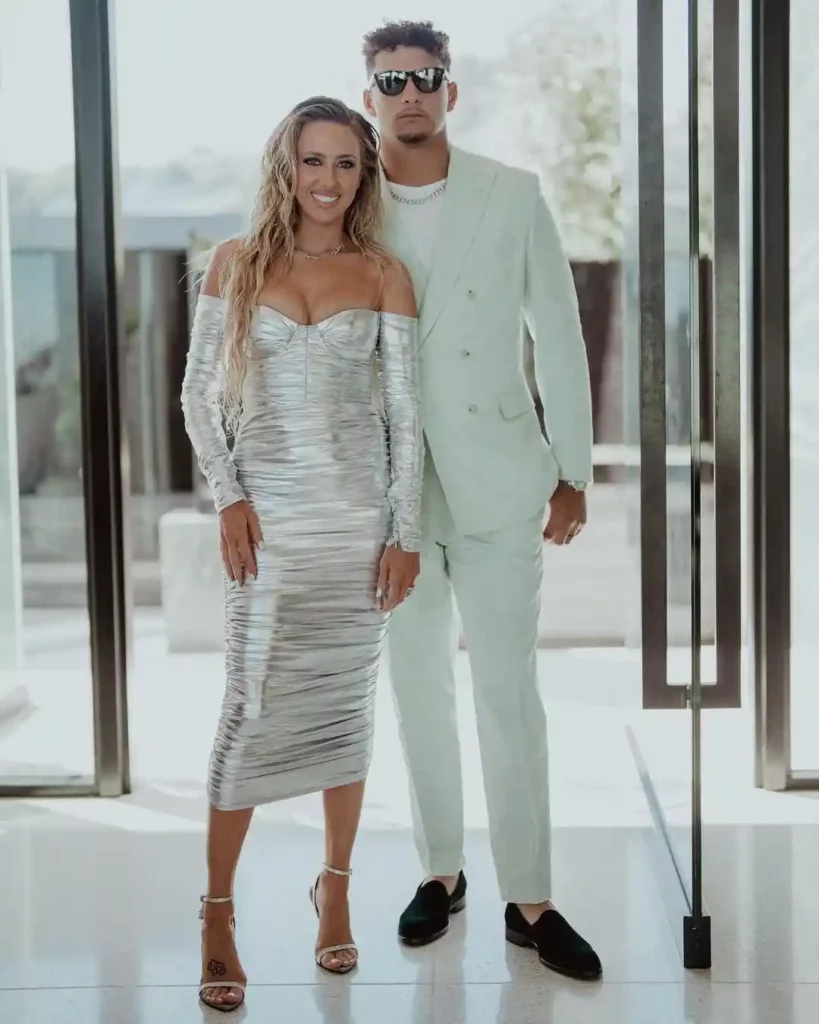 According to reports, Nicole was the one to end the relationship because of Kelce's '50/50′ rule, which required that everything, including trips and dinners, be equally divided.
The split doesn't seem to have had any impact on Patrick and Brittany Mahomes' connection with Nicole and Kelce, either.
Read more: Jalen Carter suffered another lawsuit in this offseason
Make sure you bookmark NFL Exclusive for the latest NFL news, daily updates, and many more things!