The trade of former Defensive Rookie of the Year Chase Young from the Washington Commanders to the San Francisco 49ers left countless individuals in utter astonishment. Chase Young is one to include in that category as well.
In a recent encounter with the press, Young expressed his astonishment at being traded by the Commanders, confessing that he was just as taken aback as anyone else. However, when questioned about the rationale behind his trade, he confessed to being utterly perplexed by the enigmatic happenings in the heart of the nation's capital.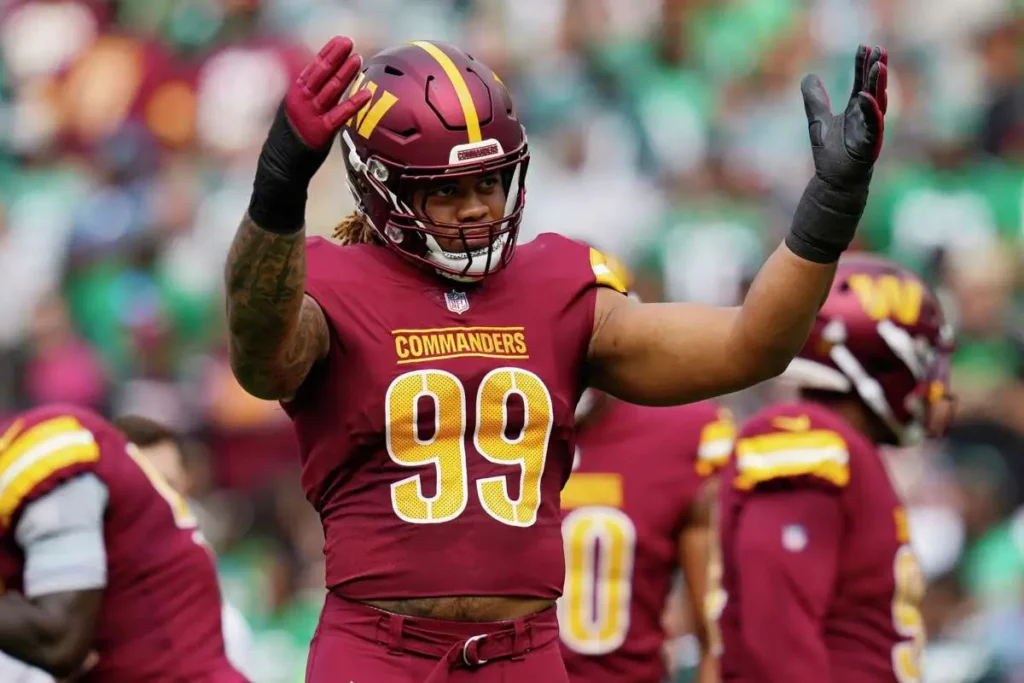 "I know who I am. I'm a competitor… I don't know what they're doing over there. That's over my head. I'm just gonna be Chase Young and compete to the best that I can," he said.
The intention behind that remark was not to criticize the Commanders' front office and their strategic approach, but how it was phrased certainly gives off that impression. 
During his tenure of 3.5 thrilling seasons with the Commanders, Young showcased his exceptional skills in 34 exhilarating games, leaving a lasting impact on the field. The stat sheet tells an awe-inspiring tale, with Young boasting an impressive tally of 14.0 sacks, 19 tackles for loss, and a staggering 26 quarterback hits. His presence on the gridiron was electrifying, leaving opponents trembling in his wake. Moreover, 49ers players help some children straight out of hospital which justify how kind they are.
In the splendid year of 2020, he emerged as the shining star, capturing the title of Rookie of the Year. His exceptional talent and unwavering dedication propelled him to the majestic Pro Bowl, where he showcased his brilliance among the league's finest.
However, unfortunate injuries hindered his performance, allowing him to participate in only 12 games throughout the following two seasons. After a long and arduous journey, he was finally fit and ready to kick off the season in Week 1. Since then, he has been a force to be reckoned with, consistently delivering outstanding performances in every game he's played.