For a pivotal matchup, the Cleveland Browns and Indianapolis Colts are ready. The biggest change in this scenario is the top quarterback for the Browns, Deshaun Watson, who might make a comeback. The Browns, on the other hand, do not take any chances and make sure they have a solid backup strategy in place.
They recently made an important decision by including Walker on their active roster. As the offense's backup quarterback, Walker is expected to start this weekend's game. This tactical choice is mostly concerned with having a solid Plan B in place in case Deshaun Watson is not match-ready.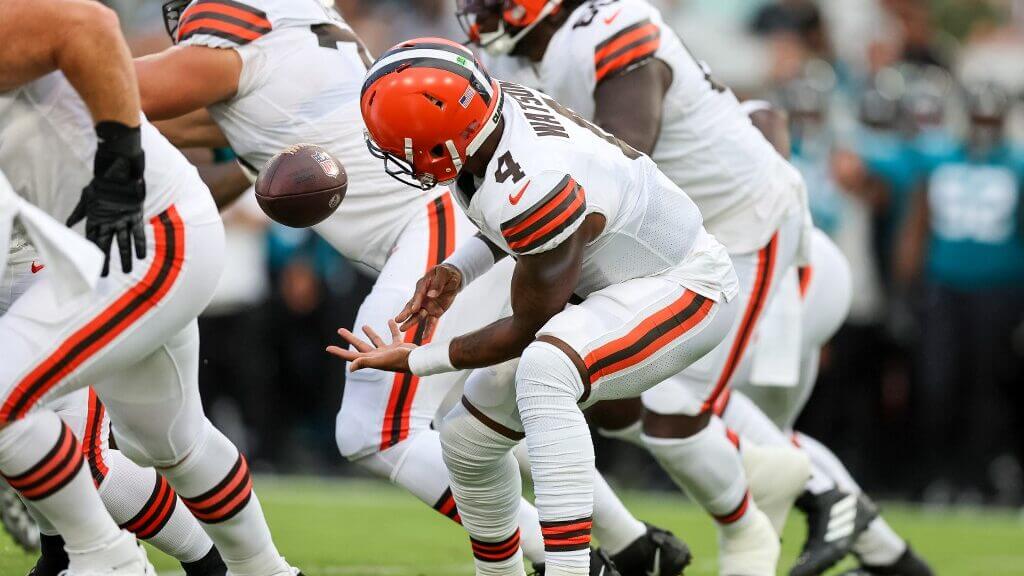 Recently, Walker played a big part in the Browns' contest with the San Francisco 49ers. His 192-yard passing performance was remarkable. Walker's performance wasn't flawless, though, as he also had two interceptions.
Despite the setbacks, his help was needed in securing an unexpected victory. Walker was extremely grateful for his current team after the victory, especially in light of his prior history in Chicago, when he was dismissed.
"It meant the world," Walker said. "Being in a situation I was in a couple of months ago in Chicago, being released, I feel like I'm in a great place. I'm in a better place."
Watson's shoulder injury sidelined him since Week 3, creating a quarterback gap that the Browns have been working hard to fill. The positive news is that Watson was back on the practice field both on Thursday and Friday. This is a significant indicator of his improving health and potential readiness for game action.
Browns head coach Kevin Stefanski gave some insights into Watson's progress, saying, "I want to see how he responds over the next 48 hours based on that full workload that he just got. But he looked good today." The coach's words provide a glimmer of hope for Browns fans eager to see Watson's return.
Also Read: Cleveland Browns Lose Deshaun Watson Due to Injury
The popular Browns vs. Colts game is scheduled to begin at 1 p.m. ET. The quarterback dilemma is still in the forefront as the excitement grows. While Watson's return is expected, having a strong standby like Walker gives fans peace of mind.
Injury can alter the course of a game in the NFL. Having a solid backup plan is extremely important, and Walker, with his experience and recent performance, might be very important to the Browns' chances of winning, particularly if Watson encounters any difficulties with his rehabilitation.
Fans are looking forward to how this quarterback scenario plays out and whether the Browns can continue their winning ways as the game draws near. This game promises to be just as unpredictable and suspenseful as the NFL is known for, captivating football fans nationwide with excitement and fascination.