ESPN reported on Wednesday that the return specialist Indianapolis Colts cornerback Isaiah Rodgers might receive season-long suspensions for gambling.
Earlier this month the Coalts confirmed that one of their players was being investigated by the NFL league for his betting activity.
"We are aware of the NFL's investigation, and we will have no further comment at this time," the Colts said in a statement on June 6.
According to SportsHandle.com report a Colts player was the subject of an investigation for placing "hundreds" of bets, a "considerable" number coming from inside the team's practice facility. As per the report, the player placed some bets on his own team.
Isaiah Rodgers is now 25 years old. He was drafted by the Colts in the 6th round of the 2020 NFL Draft. During his career, Isaiah Rodgers has appeared in 45 games, where he started in 10 games and has a record of 89 tackles, 10 passes defended, and three interceptions. He has returned 61 kickoffs, averaging 27.0 yards per return with one touchdown.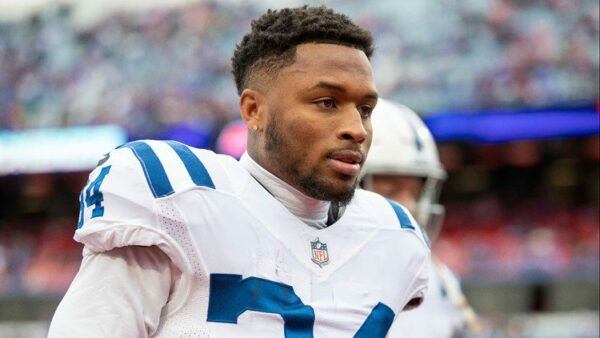 Former Atlanta Falcons wide receiver Calvin Ridley was suspended for the entire 2022 season for betting on the league's games while he was away from the team. Last year he was traded to the Jacksonville Jaguars last fall and reinstated by the league last March.
Last April, the NFL suspended five more players for violating its gambling policy. Washington Commanders defensive end Shaka Toney and Detroit Lions receiver Quintez Cephus and safety C.J. Moore were handed indefinite bans for betting on the NFL games. Detroit receivers Jameson Williams and Stanley Berryhill were given six-game suspensions for betting on non-NFL events from inside an NFL facility.
Read more: Former Jets Linebacker Darron Lee Got Arrested | Fans Shocked