Who is Dak Prescott's current hot girlfriend?
Dak Prescott, the Dallas Cowboys star quarterback has always been talk in the NFL. The star player is known for his great skills and talents. His personal life is also a matter of discussion among the fans.
But for quite some time, he has not made headlines about his love life, Which genuinely arouse the question, Where are Natalie Buffett and Jadyn Jannasch?
There is no news, no headlines about Dak Prescott's current love life.
As per the reports, Natalie Buffett and Dak Prescott were dating in secret. They dated secretly for two years but it was not very much known until they separated in January 2023. As per many reports, they were casually dating.
They were seen together occasionally but it was unclear when they became official. Natalie posted their first photo together in honor of her 27th birthday and gave a glimpse of dating, captioning the outdoor shot at the time, "Happy birthday babe."
Natalie Buffett is a model and a social media influencer. She has currently 79.2k followers on her Instagram and regularly shares her moments with fans.
After Dak and Natalie's breakup, Prescott was romantically linked to LSU swimmer Jadyn Jannasch, 20. There was no official confirmation of the relationship, and Prescott's teammate and best friend, Ezekiel Elliott, claimed that the rumors were not true.
Read More: Tom Brady and Gisele Bundchen still share a much
According to Page Six, Jadyn Jannasch met Prescott through her dad, Jeff Jannasch, who is an owner of a mortgage company in Texas that is in a partnership with the Dallas Cowboys. Currently, she is a swimmer at LSU and enjoying her off-season.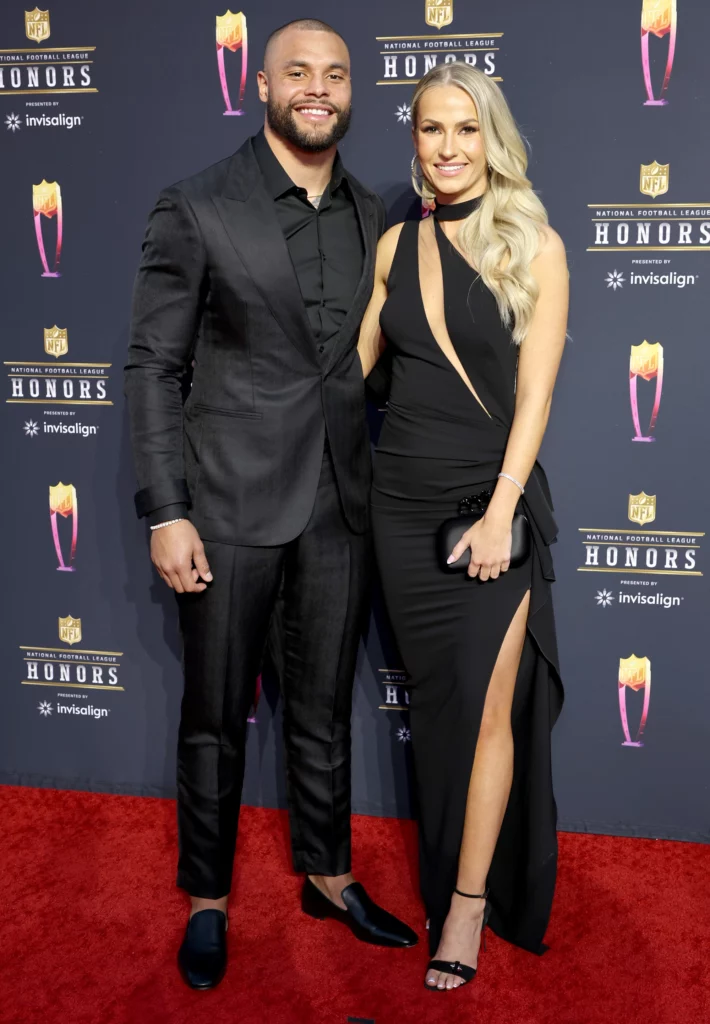 Jadyn Jannasch is a swimmer, model, and social media influencer. She has currently 16.3k followers on her Instagram and she is regularly active on Instagram.
Prescott is known for keeping his love life private. If he is currently dating someone then it may not be known to the media or press.