Quarterback Tommy DeVito's situation is very different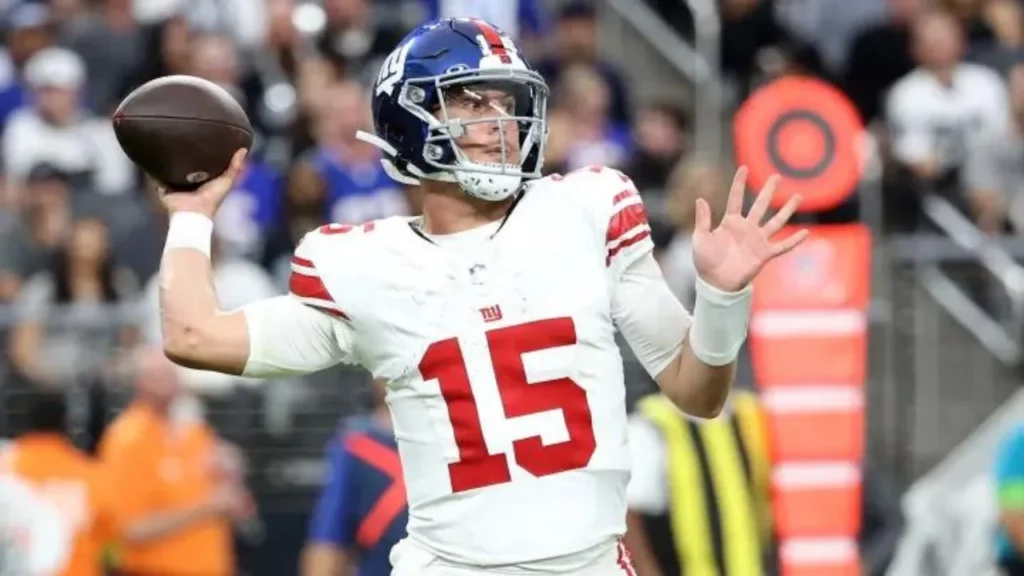 Many people consider living with their parents inconvenient after some age but the New York Giants quarterback Tommy DeVito sees it as a different way.
Tommy DeVito is a New Jersey native who has been playing for the Giants while living in his childhood home in Cedar Grove, just nine miles from the team's practice facility and stadium. And many people are shocked by this.
Even running back Saquon Barkley was surprised when he learned that their starting quarterback Tommy DeVito was living with his parents. When Saquon was informed about DeVito's living situation by ESPN, Barkley asked with surprise, "For real?".
But DeVito sees it differently. He has accepted the situation and is grateful for the support of his family. Tommy DeVito is a rookie and undrafted free agent. He will make his debut this Sunday against the Dallas Cowboys and start his career.
Undrafted rookie Tommy DeVito will make his first NFL start this weekend 🙌

(via @JordanRaanan) pic.twitter.com/mUpSu2PmCT

— Bleacher Report (@BleacherReport) November 11, 2023
"It was a no-brainer for me," DeVito explained. "Everything that I need is there at the house. The decision was made since this level of football is stressful for a rookie, especially from the quarterback position. There is a lot going on, a lot of meetings. So everything outside of football is handled by my family."
Also read: Michael Thomas Opens Up After Police Incident Near His Home
DeVito said living with his parents has made his lifestyle much easier. It has been quite an advantage for him. He doesn't have to worry about daily chores like washing clothes or cooking because his parents take care of all these things.
Even his bed is made by his mother. The home is also close to team facilities which saves him time, his commute time is just 12 minutes.
Also, Veteran offensive lineman Justin Pugh has praised DeVito as he sees a lot of benefits from DeVito's arrangement. Pugh praised DeVito for saving money and eliminating distractions which allows him to focus on his development.
The New York Giants starting quarterback is living at home with his parents. It's rare but it's the perfect storm for Tommy DeVito.

Undrafted rookie. Jersey native. Grew up nine miles from the facility.

Now has a chance to write "the perfect story." https://t.co/ArkKbfhFk7

— Jordan Raanan (@JordanRaanan) November 11, 2023
"That is the greatest. You know what, smart!" Pugh exclaimed. "Saving his money. Genius! That's the one thing I'd say from a financial standpoint. Your mom helping with your wash, making sure you're up on time, no distractions, unbelievable."
Many teammates of Tommy have also embraced his situation and even visited his house.
"I've been over there. I love going to his spot," wide receiver Jalin Hyatt said. "He has a little hot tub in the back. The crazy thing about it is he lives, maybe, 15 minutes away. So he's close."