The New England Patriots suffered another defeat on Sunday, losing to the Washington Commanders 24-17. The loss dropped the Patriots to 2-7 on the season, their worst record under head coach Bill Belichick.
Belichick, who has led the Patriots to six Super Bowl titles since 2000, could be on the verge of losing his job, according to one NFL reporter. Ben Volin of The Boston Globe said that if the Patriots lose their next game against the Indianapolis Colts in Frankfurt, Germany, Belichick could be fired during the bye week.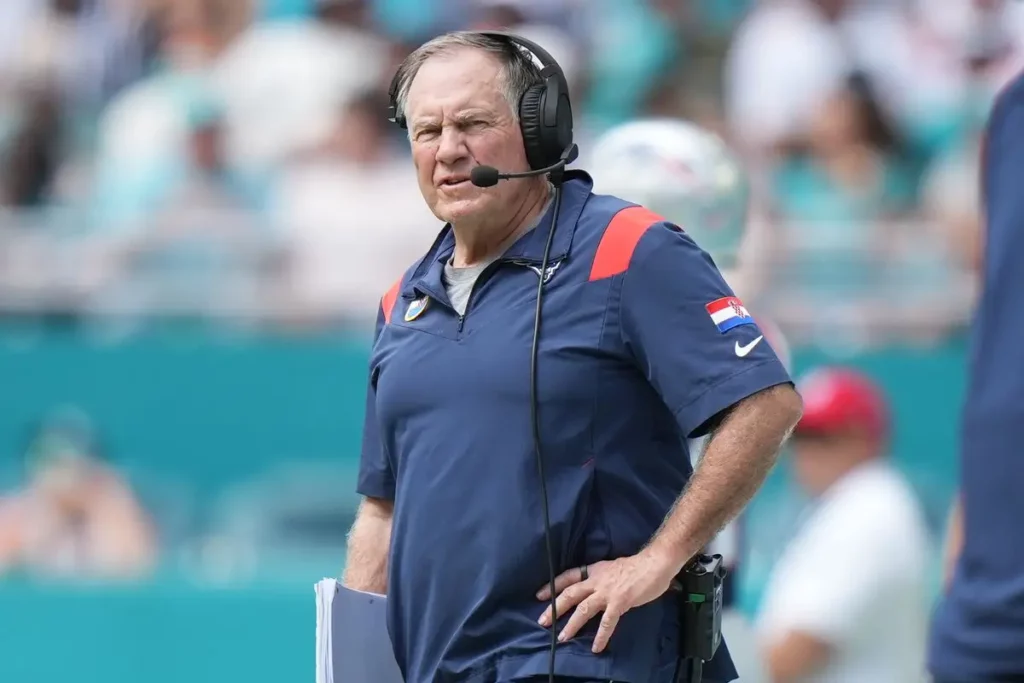 "If Belichick loses at home to the Commanders and then to the Colts, and comes home from Germany with a 2-8 record, I think there's a chance the Krafts could make the move in the bye week and install Jerod Mayo as the interim coach for the final seven games," Volin said on Friday, before the game against Washington.
Volin's statement has sparked a lot of speculation and debate among Patriots fans and NFL analysts. Some believe that Belichick deserves more respect and loyalty for his achievements with the Patriots, while others think that he has lost his touch and needs to be replaced.
Belichick has been criticized for his roster decisions and coaching strategies in recent years, especially after the departure of star quarterback Tom Brady, who won his seventh Super Bowl with the Tampa Bay Buccaneers last season.
The Patriots have struggled to find a consistent replacement for Brady, as they have alternated between Cam Newton, Mac Jones, and Jarrett Stidham at the quarterback position. The team has also lacked offensive weapons and defensive playmakers, as many of their key players have left or retired.
Belichick has not commented on his job security or future plans, but he has expressed his frustration with the team's performance. He said after the loss to Washington that the team needs to "do a better job in all areas" and that he is "disappointed" with the results. Even Fans are confused about whether he will be able to secure his position or not.
The Patriots will face the Colts on Sunday, November 12, in a game that could determine Belichick's fate. The Colts are 5-4 and have won three of their last four games. The Patriots will need to pull off an upset to keep their slim playoff hopes alive and possibly save their coach's job. He has to listen to so much from NFL fans but some are still supporting him on Twitter.