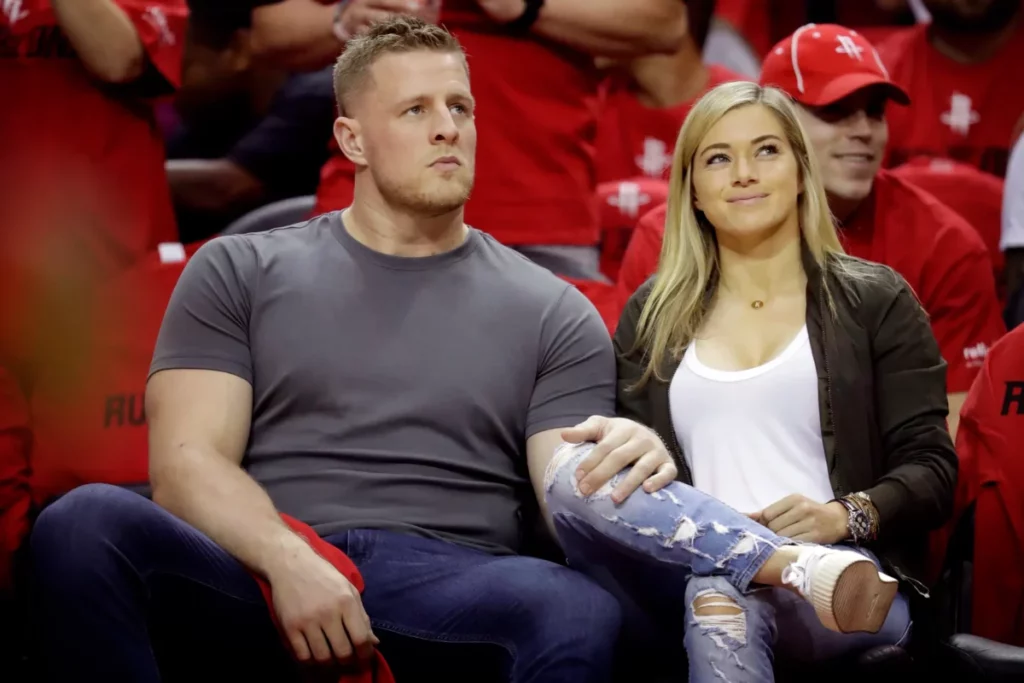 Former NFL star JJ Watt and his wife Kealia Watt, a professional soccer player, celebrated Halloween with their son Koa Watt by dressing up as the superhero family from The Incredibles. The trio wore red costumes and black masks, posing for some adorable photos that JJ shared on his Instagram account.
JJ, who retired from football earlier this year, joked that they were working on a live-action remake of the animated movie, which he said would come out in 2027. He also added some muscle to his already impressive physique by wearing a Mr. Incredible suit that had padded arms and chest. His wife Kealia looked stunning as Elastigirl, while their son Koa was the perfect Jack-Jack, the baby with multiple powers.
Fans and friends of the Watt family loved their Halloween look and commented on how cute they were. Some also pointed out that JJ did not need the muscle suit, as he was already buff enough. Others suggested that it was not a suit at all, but his real muscles.
The Watt family is known for their athletic achievements and their close bond. JJ has two brothers, TJ and Derek, who both play for the Pittsburgh Steelers. Last month, Koa attended one of their games and had a blast watching his dad and uncle on the sideline.
The NFL shared a video of the Watt brothers interacting with Koa, who could not stop laughing at them. The video was captioned, "The Watt brothers with @jjwatt's son Koa might be the cutest thing you see all day 🥹."
JJ and Kealia welcomed Koa in February this year, after getting married in 2020. They announced their pregnancy in October 2020, with a photo of them holding a tiny No. 99 jersey, which was JJ's number when he played for the Houston Texans. They have since shared many sweet moments of their son on social media, showing how much they love being parents.
The Watt family nailed their Halloween costumes this year, and fans are looking forward to seeing more of their adventures in the future. Even JJ Watt is going to make a comeback to the NFL soon. So fans got more action on the ground too.