Kayla Nicole is taking therapy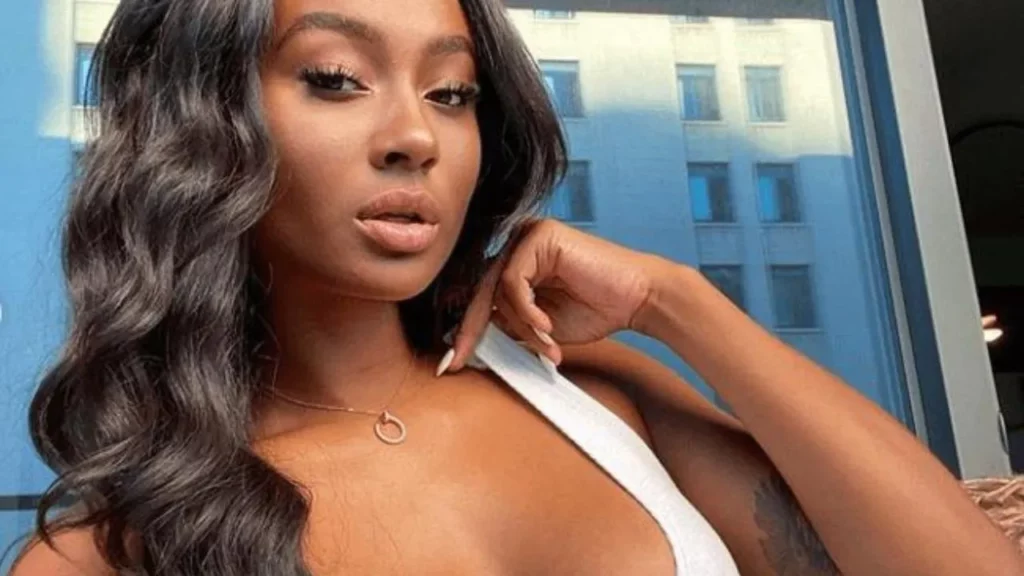 Travis Kelce and legendary musician Taylor Swift's relationship has been trending all over social media. It has attracted the attention of millions of fans.
Amid the romantic relationship of Travis with Taylor, his ex-girlfriend Kayla Nicole has taken a big decision and made some big changes in her life. She said she had done all this to protect herself.
Kayla Nicole was recently found to unfollowed Patrick Mahomes and his wife Brittany Mahomes on Instagram. Fans were shocked by this movement as she said she wanted to keep some distance and protect herself.
But she also mentioned that she still maintains good terms with the Mahomes family in real life.
"I do think it's important to publicly address this because I did publicly unfollow people," Nicole said in an interview with People. "The reality is I know these people in real life. And so, in real life, I've communicated to these people why I've had to publicly make the decisions that I made."
She made it clear that despite the breakup with Kelce, she still had good relations with the people she knew from that time.
Travis Kelce's Ex Still Friends W/ Brittany Mahomes, Unfollowed To Protect Herself https://t.co/47PoH0nP4T

— TMZ Sports (@TMZ_Sports) October 25, 2023
"To everyone, it's like, 'Oh, you broke up a year ago,' and that meant it's like a light switch, you turn it on and off and everything goes dead and black and you don't ever speak to anyone ever again. That's not reality. I have ongoing relationships with all parties involved."
She also said that a friendship doesn't change overnight.
"That's a lot of history and friendship there, that doesn't change overnight," Nicole said. "But publicly, because things are happening so quickly and so publicly, I have to protect myself. That's really all that is. The love is still there."
Also read: How much is Taylor Swift cool? See Patrick Mahomes mom's statement
Chiefs star Travis Kelce and fitness influencer Kayla Nicole dated each other for a long time. They started dating in 2017 and didn't completely break up till 2022.
She also opened up about her life post-breakup with Travis Kelce. Kayla Nicole is currently single and enjoying her life a lot.