Pittsburgh Steelers quarterback Kenny Pickett has another reason to celebrate this offseason.
Kenny Pickett married his lovely fiance Amy Paternoster after 18 months of engagement. The marriage took place at Pleasantdale Chateau in New Jersey on Saturday. Kenny Pickett said, "She makes me a better person".
The NFL quarterback proposed to his beautiful bride last January 2022 before he got drafted by the Pittsburgh Steelers in April. That time the couple is looking for wedding venues in New Jersey and they chose Pleasantdale Chateau.
"It was a fairytale venue where your jaw drops when you walk in," says Amy. "So we knew we had to have it."
The newly married couple was inspired by the chateau's history to create their special day. "The owner moved from France and settled in New Jersey," Paternoster explains. "He ended up shipping the wood from his house in France to New Jersey piece-by-piece, so it was definitely the theme we wanted to play into. It's a summer wedding, so definitely bright, summery, French-themed!"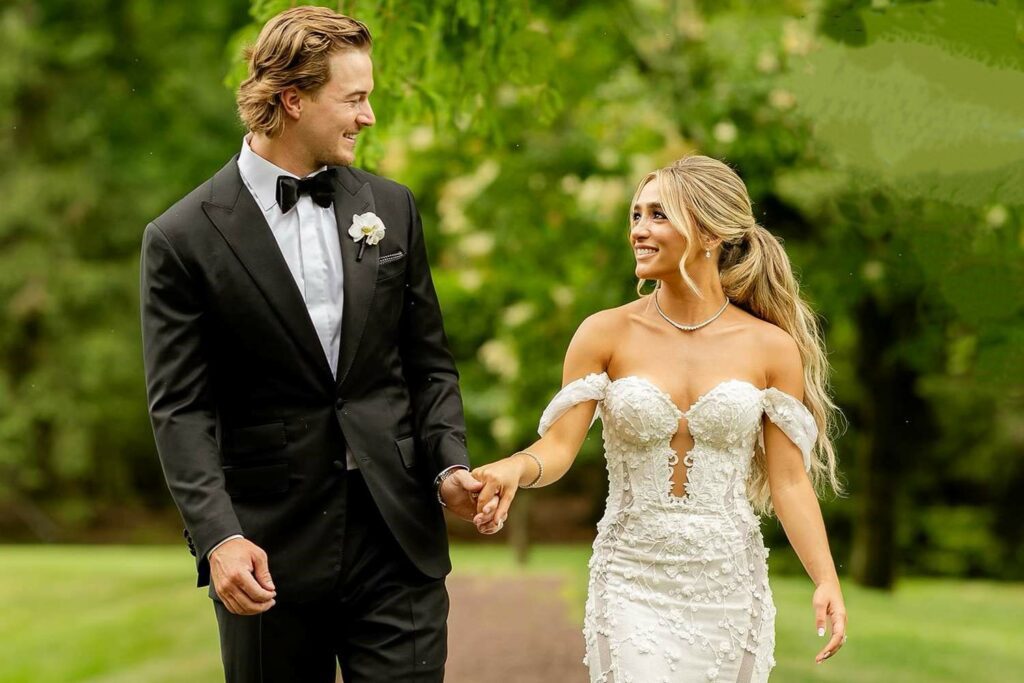 "We're super close with our friends who have been with us for our whole lives, so we definitely wanted everyone there to celebrate," says Paternoster. "As we've both grown up in the sports world, especially more with Kenny with Pittsburgh and football, he's acquired great friendships along the way, as have I. It was important for us to take core people from each stage of our lives and have them there to celebrate with us."
The lovely couple tied the knot in a beautiful ceremony in front of their 275 guests. After that, they plan to go to Puerto Rico for their honeymoon. At the wedding ceremony, the newlyweds also sang several songs including "Can't Help Falling in Love".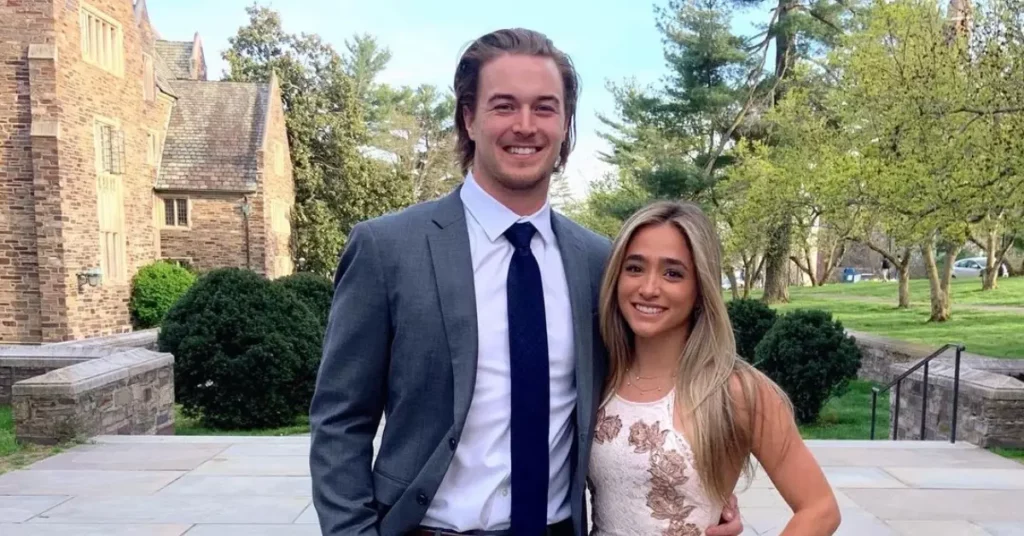 On the wedding day, Kenny Pickett dressed in a black suit while her wife Amy wore a slim backless gown.
They announced their relationship official in April 2021 before the NFL quarterback proposed to her wife Amy in January 2022.
However, Kenny Pickett finished the last season with 2,404 yards, seven touchdowns, and nine interceptions. Hope, this season he will do his best for the team.
Read more: NFL host Charissa Thompson got shockingly robbed at night