Kim Kardashian revealed her hidden tattoo at a secret body part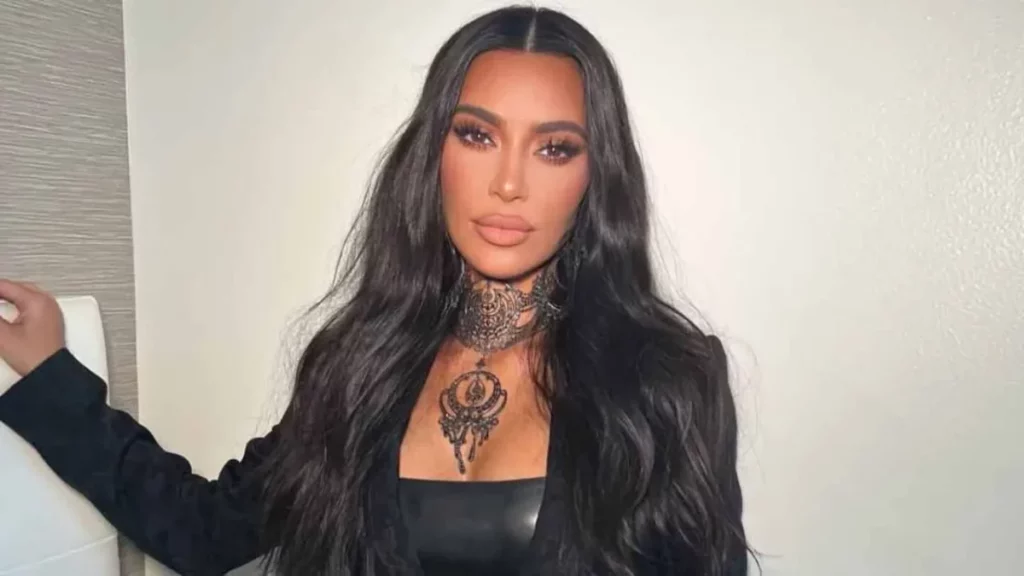 Famous businesswoman and celebrity Kim Kardashian revealed a secret that nobody had known for a long time.
The Skims founder revealed what she kept hidden from the fans for two years on Thursday's episode of "The Kardashians." She revealed that she got a secret tattoo the night she hosted "Saturday Night Live" (SNL) hosting debut in October 2021.
However, she once compared making tattoos to a "bumper sticker on a Bentley," but she finally got herself an infinity sign etched tattoo inside her bottom lip. She showed it during a conversation with her hairstylist Chris Appleton.
"The night I hosted 'SNL,' me and all my friends got matching tattoos and everyone got them on their hands and I was like, 'There's not a shot I will get a tattoo'," Kim said on camera. Kim shared her first kiss with Pete during the hosting of SNL although they were not a couple at that time.
She also joked, "I finally put a bumper sticker on a Bentley."
What's the big reason she decided to get one even though she didn't like tattoos?
"This is how you celebrate SNL," she said in a footage of her at the parlor, "with a little tattoo at 4:30 in the morning."
In the matter of choosing the place, she admitted that she might have done a good job.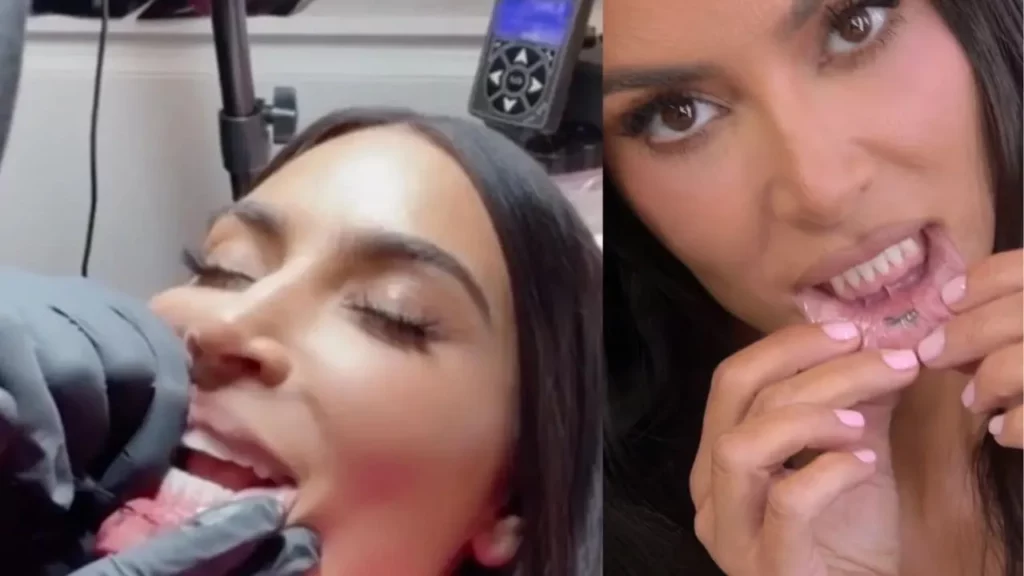 Also read: Is Kim Kardashian in love again? dating Odell Beckham Jr.
"No one knows, no one sees it, I forget," she confessed. "But every once in a while, I'll be flossing my teeth and I'll see black and I'll go, 'What's this black thing?"
Her ex-boyfriend Pete Davidson also has his own infinity sign tattoo connected to the same evening. After Kardashian, 43 hosted the event, Pete, 29 got the names "Jasmine" and "Aladdin" inked on her collarbone, along with the symbol — a nod to the Disney-themed sketch in which the two were starred.
Davidson has a lot of collection of body art which includes several tributes to then girlfriend Kim Kardashian. The tattoos include "KNSCP" related to Kim and her four kids, the phrase "my girl is a lawyer," and some others.
Kim Kardashian was in a romantic relationship with comedian and actor Pete Davidson and for a couple of months after her divorce from her ex-husband Kanye West.