Odell Beckham Jr. found new love on his birthday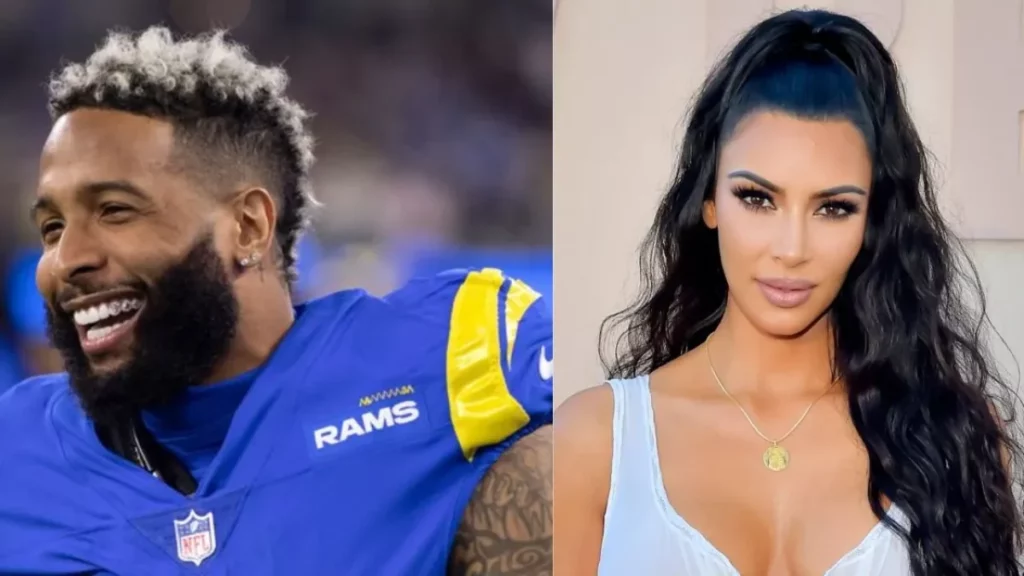 The famous celebrity Kim Kardashian seems to have found love again. The mother of four recently attended the NFL star Odell Beckham Jr.'s 31st birthday party.
Odell Beckham and Kim Kardashian have been rumored to be dating for the past few months. Kim has recently been very busy with her business and her children but also tries to find time for her personal life.
As per reports, Kim Kardashian and Odell Beckham were said to be spending the whole time together at the party.
The speculations of dating started to swing again after the fans saw them together. Odell Beckham recently had a breakup with her longtime girlfriend, influencer and model Lauren Wood.
The party was full of A-list celebrities. Emily Ratajkowski, Ashley Graham, Winnie Harlow, Lori Harvey and many other celebrities were spotted at the NFL star's birthday celebration.
A spy told page six that the pair chatted all night long in celebration of Baltimore Ravens wide receiver Odell Beckham's 31st birthday on Monday night, but it was totally platonic.
As per page six reports, "[Kardashian and Beckham] talked the whole night with [Fanatics mogul] Michael Rubin," says a spy. "It was the three of them together. It didn't seem flirty at all."
Back in September, the rumored couple was said to be hanging out together but in many interviews, she clarified that they both are good friends.
Also read: Why is Kim Kardashian chasing only NFL stars?
A source close to E News, confirmed, "Kim and Odell are friends and have a lot of mutual friends in common. She's not seriously dating anyone at the moment but is open to finding love again if she meets the right person."
Kim has created a stir in the business world. She is also currently single and mother of her four children. co-parents kids North, Saint, Chicago and Psalm with her ex-husband Kanye West.
She also dated Pete Davidson for some time after her divorce from Kanye West.
It is not confirmed whether Kim Kardashian and Odell Beckham Jr. are dating or not but can form a power couple.