Travis Kelce's brother-in-law Kylie Kelce likes to be in the stands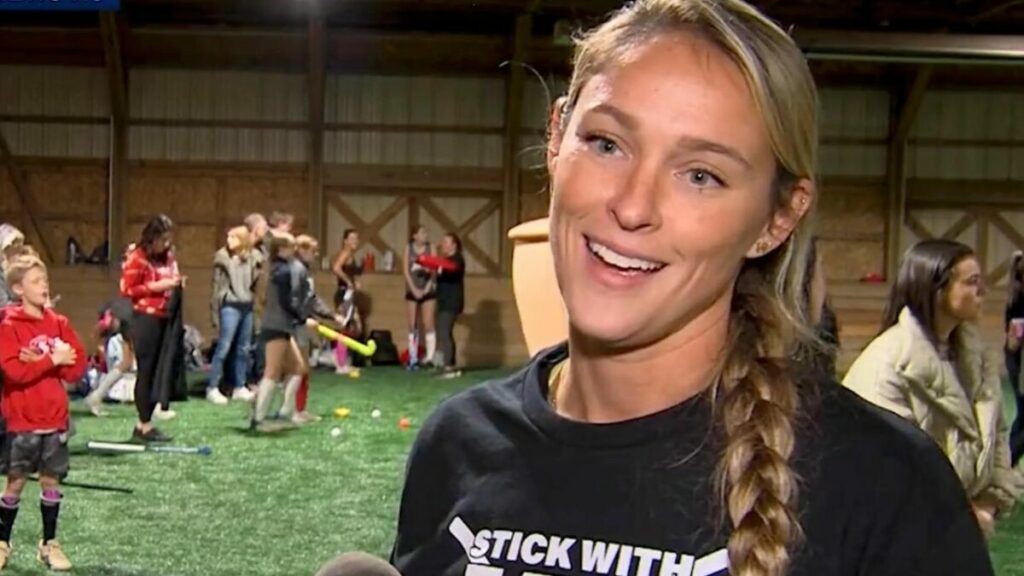 Even being a wife to Travis Kelce's brother, Kylie Kelce is generally not seen with Taylor Swift and chooses to stay away from the spotlight, unlike Brittany Mahomes.
Taylor and Travis are now in a relationship and Kylie is the wife of Travis's brother Jason Kelce who is also a star NFL player playing for Philadelphia Eagles.
The Eagles and the Chiefs played on Monday evening against each other where Kylie Kelce opted not to be in the suite.
She said she likes it in the stands with the fans. She enjoys football from the stands much better than Suite even if it is the opposing team's stadium.
"I will be in the stands, I'm a stands girl," Kylie Kelce told Spectrum News.
"I love sitting in the stands, cheering with the fans, even if it's in an opposing team stadium.
"It's not particularly my cup of tea to be in the spotlight or in front of the camera. I was a communication major in college, I love to be behind it. That's my bread and butter.
Kylie Kelce was in Kansas City Sunday morning leading a #StickWithKC Field Hockey clinic for kids!

She speaks about her passion for field hockey, the world's sexiest man, and where she will be sitting during the Eagles vs Chiefs game. pic.twitter.com/7IoQlvZ2y1

— Spectrum News Kansas City (@SpectrumNewsKC) November 19, 2023
"But at the end of the day, if it creates opportunities like this and I can leverage my network and figure out how to impact a community that has been so, so kind to the Kelce family, I am so happy to give back to Kansas City in any way.
"I am just hoping we have enough people in the stadium to say, 'Go Birds' to get my husband's first win against the Chiefs. He's 13 years in, we're due I think."
The Philadelphia Eagles won the match by a huge 21-17 against the Chiefs and Kylie Kelce enjoyed the winning from the stands with fellow fans.
Also, it was reported that both Travis and Swift families would be present at the stadium on Monday evening and it would have been their first family meeting but both families were absent.
Did Brittany Mahomes take advantage of the opportunity?
It can be said that Brittany Mahomes gained a lot of spotlight after becoming friends with Taylor Swift. She was even seen with Taylor Swift during a girls' night.
Taylor has been constantly seen attending the Chiefs matches with the Mahomes family since she started dating Travis Kelce.
Taylor is currently on her era tour and was absent from the Monday Night Football. Taylor Swift's presence made big changes in Travis's performances. His stats have been seen going double.
Travis was previously in a relationship with fitness influencer and model Kayla Nicole.