Joe Burrow girlfriend is his biggest supporter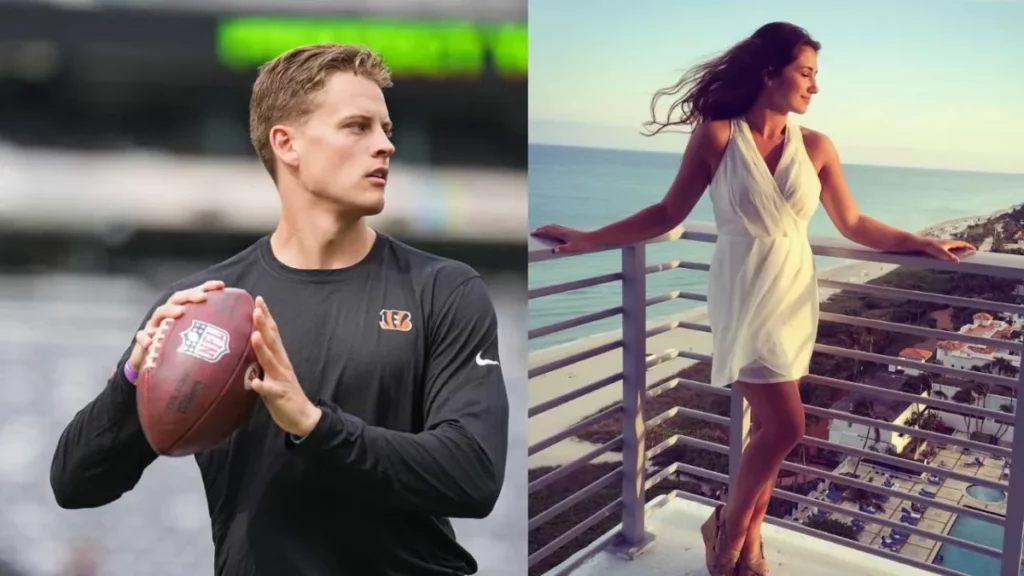 Times are going great for Cincinnati Bengals star quarterback Joe Burrow. Thursday was a big day for him.
Joe Burrow became the highest-paid player after signing a monster deal. He signed a five-year, $275 million extension with the Bengals, in which $219 million is guaranteed.
Burrow will earn an average of approximately $55 million per year following the contract extension. Earlier this week, Burrow said the Bengals are the team "where I want to be my whole career" and he is happy that the team made it happen.
The deal comes just before the Bengals' season opener against the Cleveland Browns.
A record deal: Joe Burrow has reached agreement with the Bengals on an 5-year, $275 million extension that includes $219.01 million guaranteed and makes him the highest-paid player in NFL history, sources tell ESPN. pic.twitter.com/6GttDs7zk6

— Adam Schefter (@AdamSchefter) September 8, 2023
Fans are overjoyed as their quarterback now has a deal and is reportedly engaged to his longtime girlfriend Olivia Holzmacher.
Olivia and Joe are a college-time couple and dating each other for a long time. They met each other while attending Ohio State University.
Joe Burrow girlfriend Olivia Holzmacher is a very supportive, gorgeous and beautiful woman. She has always been there for him even when he transferred to LSU and can be seen cheering for him during the matches.
Joe Burrow girlfriend Olivia is a a senior process specialist and analyst. She has worked for Kroger at the company's Cincinnati headquarters since February 2019 as per her LinkedIn.
They started dating at OSU (Ohio State University) and shared their first photo together in August 2017. According to her LinkedIn, she attended Ohio State University from 2015 to 2019.
Also read: Baker Mayfield is angry with fans for constantly talking about Brady
Burrow transferred to LSU in 2018 but their strength and support for each other didn't get weaker. They continued to date each other.
It was the best moment for Joe Burrow because his girlfriend was with him when he won the Heisman Trophy in December 2019.
"I'm so proud of you! The best weekend ever!" Joe Burrow girlfriend congratulated and captioned on his winning.
She also celebrated his 2020 draft selection and was very happy. Olivia, Joe Burrow girlfriend shared it on an Instagram post and captioned it,
"Tonight a new chapter starts for you!" she wrote hours before the Bengals selected Burrow first overall. "Thankful to be by your side joe and to be a part of the the past three seasons. I've had the best experiences and met the best people along the way. So excited for what the future holds. Tonight will be once in a lifetime night for you."
Her girlfriend is also quite a popular social media star and currently has more than 150k followers on her Instagram.
The regular season has started and we will definitely see Joe Burrow and his girlfriend together at every Cincinnati Bengals game.
Wish them a very happy life.