Jared Goff fiance is a popular SI swimsuit model
Detriot Lions took over the Los Angeles Chargers on Sunday. They won the tough fight game by 41-38. But that wasn't the thing that was being discussed by the fans.
Sports Illustrated Swimsuit issue model and Lions quarterback Jared Goff fiance Christen Harper also went viral during the match. She was rocking in a special jersey in Sunday's game.
She shared an image of herself wearing the jersey on her Instagram stories and captioned it. She wrote, "Go 16."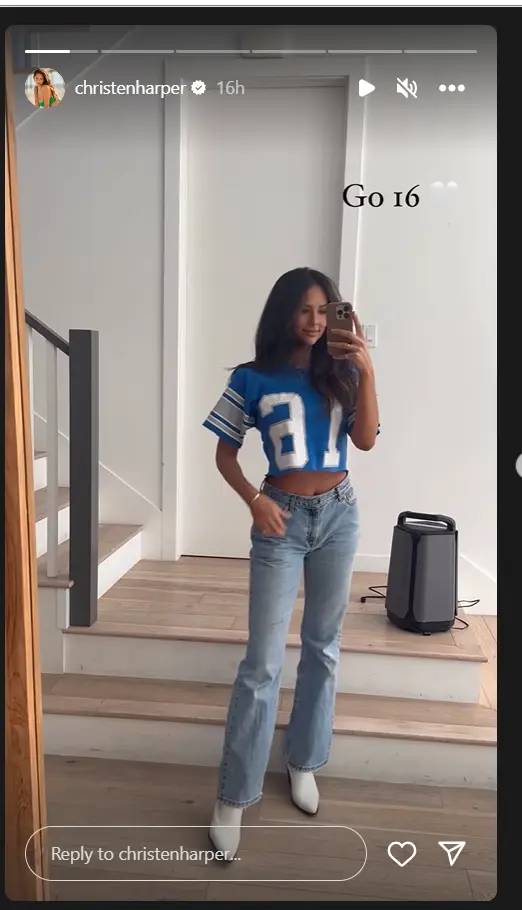 16 is the jersey number of her fiance Jared Goff.
Who is Jared Goff Fiance Christen Harper?
Christen Harper is a famous swimsuit model and an actress. Both Jared and Harper are successful in their life and have been together since 2019.
Christian Harper is 30 years old and was born on May 28, 1993, in Valencia, California. Her parents are Michael and Daria Harper. She has an older brother, Shane Harper, a professional hockey player who has played in the American Hockey League.
Harper has appeared in the 2022 Sports Illustrated swimsuit issue and was declared SI Swimsuit's 2022 Rookies of the Year.
Christen Harper also has appeared in movies. She appeared in the 2019 films Auggie and The Obituary of Tunde Johnson.
When did Jared Goff and Christen Harper meet?
The lovely couple was linked in 2019 through a dating app and were said to have been dating since.
"I was truly not looking for anything at the time," Harper said. "I had just gotten out of a long relationship and I was trying to stay single for a year. Then I met him and the rest is history, baby."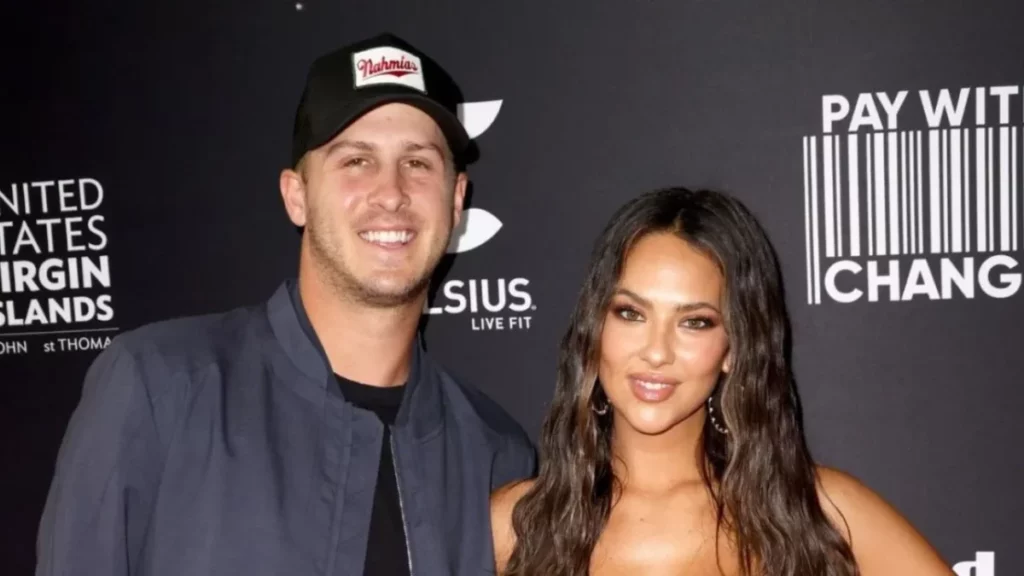 Also read: Who is Marlon Humphrey wife? Is Marlon Humphrey married?
They announced their engagement three years later in June 2022. Goff proposed to her on a vacation with friends.
Christen has been seen attending Jared's games and supporting him many times. The couple has also attended red carpet events together like the ESPY Awards.
Christen is a rising star in the Sports Illustrated Swimsuit issue world. She is also a famous social media star and has a big fan following different social media platforms.
She has currently 505k followers on her Instagram where she regularly shares her modeling pics and daily updates with fans.
Wishing good luck to the lovely couple.