Joy Taylor's jaw-dropping see-through dress during Beyonce's latest concert set fire to the internet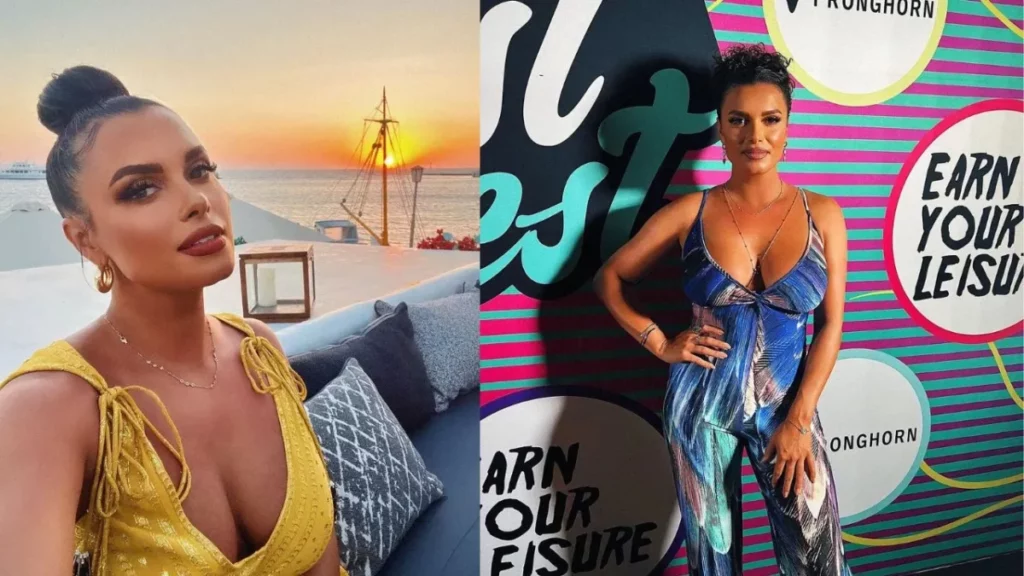 Fox Sports host Joy Taylor is making a lot of headlines due to her outfit lately. She is very popular and one of the hottest hosts in the NFL.
Joy Taylor continues to trend on social media regarding her outfits or any controversy. The hottest host of the NFL recently went to the Beyonce concert wearing a see-through dress which set fire on the internet.
She was on the SoFi Stadium in Los Angeles to attend the Beyonce's concert. Along with Beyonce's singing Joy Taylor's outfit also stole the show.
The 36-year-old posted a photo of herself on Instagram wearing a see-through top at the show.
"What a time at @sofistadium! We love you @beyonce 🪩🐝♥️," she wrote on Instagram.
The post got thousands of likes and hundreds of comments within a few hours.
"Wow!! Slay girl!! 🖤" one fan wrote.
"The outfit is amazing 🤩" one fan added.
"SO CUTE SMILING & ADORABLE GLORIOUS LOOKING EYES BOLATAT" another fan said.
"The hair tho 🖤😍", another lovely reaction from a fan.
Also read: Gisele Bundchen doesn't give a damn about Brady, she knows how to be happy
Also, Joy Taylor received plenty of compliments from fans for wearing a jaw-dropping see-through outfit on her latest on-air. Her hair was also grabbing a lot of attention.
FS1 shared the photos on Instagram and the comment section was full of compliments.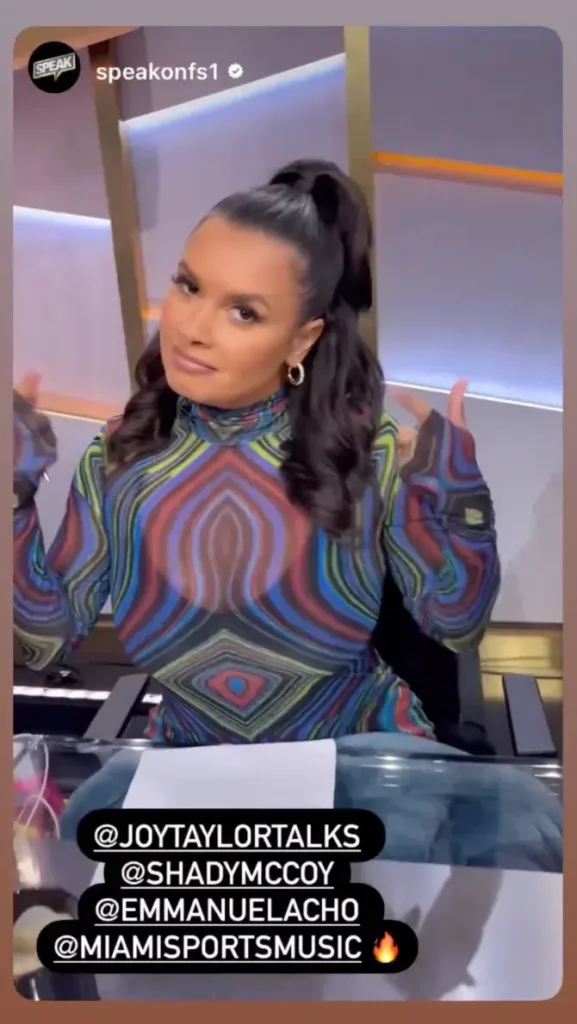 "That might be my favorite @JoyTaylorTalks look, hairstyle and all," one wrote.
"Aye yo but shoutout to Joy's hairstylist who keeps her rocking the flyest hairdos in the game," a fan said.
"Loved the red, black, and green dress!!" another added.
Also read: Is Irina Shayk doing this for some purpose? Dating confirmation
Joy Taylor, sister of Pro Football Hall of Famer Jason Taylor is the host of the FS1 afternoon debate show Speak for Yourself alongside Emmanuelle Ako and LeSean McCoy.
She also trended many times for her controversial lines. Recently, she was brutally trolled for commenting on Dallas Cowboys quarterback Dak Prescott.