Dallas Cowboys linebacker Micah Parsons has a simple strategy for the upcoming game against the Philadelphia Eagles: "Rush our butts off". The rookie sensation, who has six sacks in seven games, knows that the key to victory is to win the battle in the trenches against a formidable Eagles offensive line.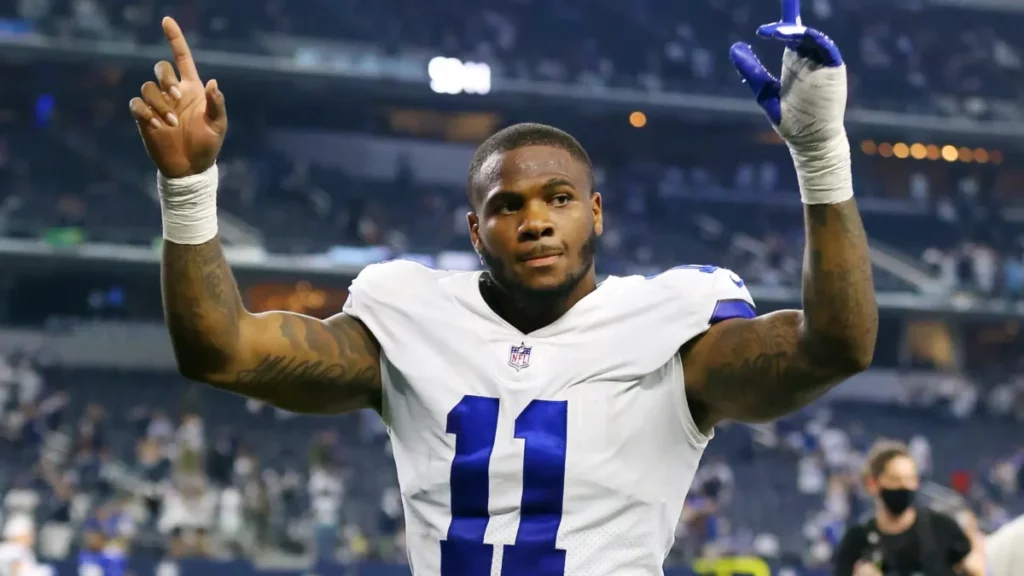 The Cowboys (6-1) will visit the Eagles (3-4) on Sunday in a crucial NFC East showdown. The Cowboys have a chance to extend their lead in the division and solidify their status as Super Bowl contenders. The Eagles, meanwhile, are looking to snap a two-game losing streak and keep their playoff hopes alive.
Micah Parsons, who was drafted 12th overall by the Cowboys this year, has been a versatile and disruptive force on defense. He can play both as an edge rusher and as an off-ball linebacker, depending on the situation. He has 22 tackles, 14 quarterback hits, and a forced fumble in addition to his six sacks.
Parsons spoke to reporters this week and expressed his respect for the Eagles' offensive line, which features Pro Bowlers Jason Kelce, Lane Johnson, and Brandon Brooks. He said that he and his teammates have to "rush our butts off" to pressure Eagles quarterback Jalen Hurts, who can also hurt defenses with his legs.
"Most games are won up front," Parsons said, via Jon Machota of The Athletic. "For us to win this game, we gotta win up front. [Facing their offensive line] is always a great challenge, but at the end of the day, they gotta face us too.
I know they're looking over like, 'When Micah is here, what are we gonna do? When Micah is there, what are we gonna do?' At the same time, they gotta scheme me, and I gotta prepare to go against them. Iron sharpens iron. It's gonna be a battle up front on Sunday."
Parsons also said that he is excited to play in front of the hostile crowd at Lincoln Financial Field, where he expects to hear some trash talk from the fans. He said that he feeds off the energy and enjoys the challenge.
"I love it. I love it," Parsons said, via Michael Gehlken of The Dallas Morning News. "I love when people talk crap to me. It just makes me want to go harder. It makes me want to shut them up even more."
Parsons will try to do just that on Sunday and record his first sack against the Eagles. He failed to do so last year when he faced them in college as a member of the Penn State Nittany Lions. He had seven tackles and a pass breakup in a 31-26 loss.
The Cowboys-Eagles game will kick off at 4:25 p.m. ET on FOX. It will be the second meeting between the two teams this season. The Cowboys won the first one 41-21 in Week 3, with Parsons recording four tackles and two quarterback hits. People are also wondering whether Dallas Cowboys sign Deion Jones or not.