Josh Dobbs, the quarterback who has a degree in aerospace engineering and a perfect GPA, received a special message from NASA after leading the Minnesota Vikings to a 31-28 win over the Atlanta Falcons on Sunday.
NASA's Glenn Research Center tweeted a photo of Dobbs wearing an astronaut suit and holding a mineral, along with the caption: "Congratulations [Josh Dobbs] on yesterday's big win. Looks like you rock(et) on and off the field. We heard you've even got a new nickname, the 'Passtronaut.' If the suit fits, wear it."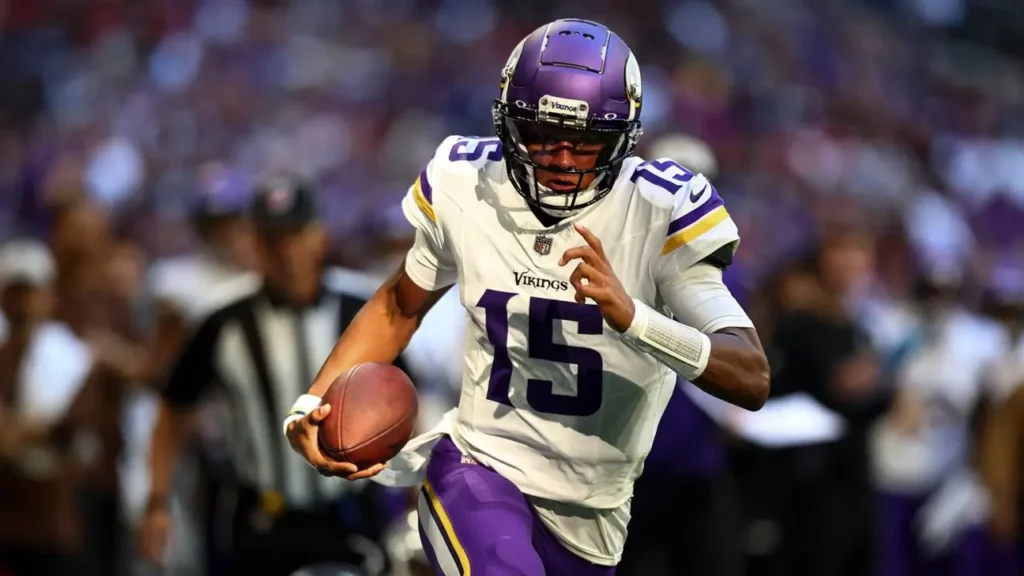 The nickname 'Passtronaut' is a combination of 'pass' and 'astronaut', and it reflects Dobbs' dual talents in football and science. Dobbs graduated from the University of Tennessee in 2017 with a degree in aerospace engineering and a 4.0 GPA. He has been interested in space exploration since he was a child and has visited NASA facilities several times.
Dobbs made his debut for the Vikings on Sunday after being signed from the Arizona Cardinals, where he had upset the Dallas Cowboys in Week 3. He had no time to practice or learn the playbook before the game, but he managed to connect with a wide receiver in the final minutes to secure the victory.
Vikings head coach Kevin O'Connell praised Dobbs for his performance and intelligence and gave him the game ball. "He's literally a rocket scientist," O'Connell said. "He's one of the smartest guys I've ever coached. He came in and did a great job for us."
Dobbs' fans were also impressed by his debut and his new nickname. Some of them even shaved their eyebrows to show their support, as Dobbs has a condition called alopecia that prevents hair growth. Some of the fan's tweets are below.
Dobbs thanked his fans for their love and said he was honored to be called a 'Passtronaut'. "It's a cool nickname. I appreciate NASA for the shout-out. They're doing amazing things for humanity and I'm glad to be a part of it in some way."