"You never know who you'll fall in love with."
Taylor Swift and Travis Kelce dating rumors are giving the same vibes. The most current trending topic in the sports world is Travis Kelce and Taylor Swift's relationship.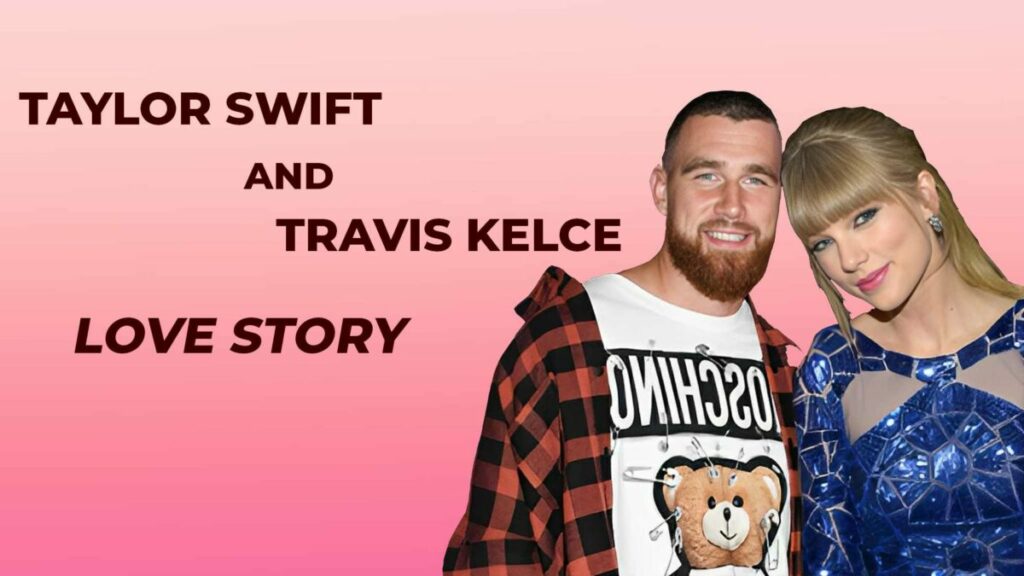 After the appearance of Taylor in the Chiefs vs. Bears game, she has been trending in every news channel and social media platform. The dating rumors between the love birds seem fully confirmed. Taylor Swift showed her crazy support for Kelce's touchdown during the game and was very excited. They even left the stadium together after the match and later partied together, reports said.
But most people want to know how things got to this level. What is the hidden reason behind this? So, let's know the romantic story of the rumored couple.
Who is Travis Kelce?
Kansas City Chiefs star tight end Travis Kelce has been in the NFL for 11 years. He played college football at the University of Cincinnati from 2008 to 2012. He was selected by the Kansas City Chiefs in the third round of the 2013 NFL Draft.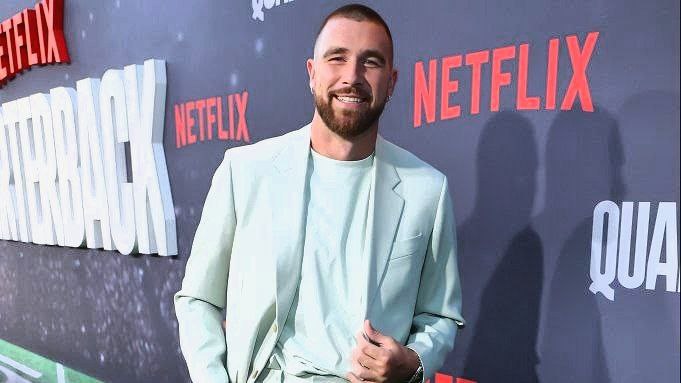 Travis has dated famous ladies in his past before things started with world-famous musician Taylor Swift.
He has been linked with famous stars like sports broadcaster and famous model Kayla Nicole and winner of "Chasing Kelce" Maya Benberry. Travis dated Kayla Nicole from 2017 to May 2022.
How did things start with Taylor Swift?
After the breakup with model Kayla Nicole, Travis was single for a while. As per reports, Travis Kelce first expressed his interest in the 12-time Grammy winner singer Taylor Swift while attending one of her Eras Tour concerts.
Reportedly the purpose of his going to the concert was not fulfilled.
During an episode of his New Heights podcast, Kelce mentioned that he went to Taylor's concert and wrote her number on a friendship bracelet to give her, but he failed.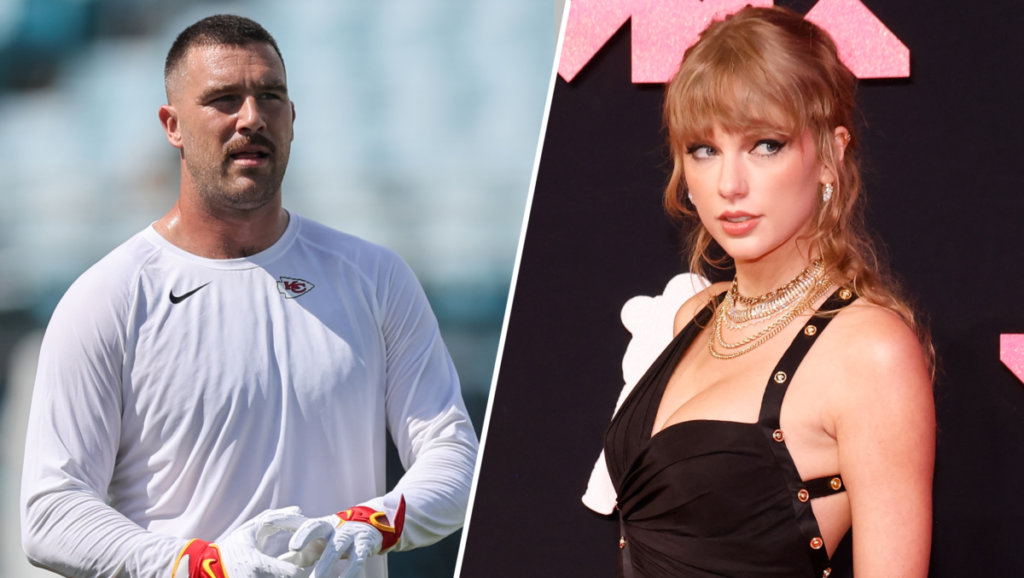 "If you're up on Taylor Swift concerts, there are friendship bracelets, and I received a bunch of them being there, but I wanted to give Taylor Swift one with my number on it," he said.
"I was disappointed that she doesn't talk before or after her shows because she has to save her voice for the 44 songs that she sings," Kelce said. "She doesn't meet anybody—or at least she didn't want to meet me, so I took it personally," he joked later.
How did Travis Kelce and Taylor Swift finally meet?
Chiefs star tight end Travis Kelce had a big crush on her. Many reports said that Travis put a lot of effort into meeting her. Slowly things started getting better and they started chatting.
"Taylor and Travis have been quietly hanging out" and that, "She saw him when she was in NYC a few weeks ago," The Messenger reports said.
Reports said they were meeting in private but keeping it slow and casual between their hectic schedules.
Travis Kelce's brother Jason Kelce gave hints
American football center for the Philadelphia Eagles, Jason Kelce opened up about his brother's love life with Taylor Swift but didn't confirm the relationship.
While appearing on a sports radio talk show, Jason jokingly said the rumors about his brother Travis Kelce and Taylor Swift dating were "100% true."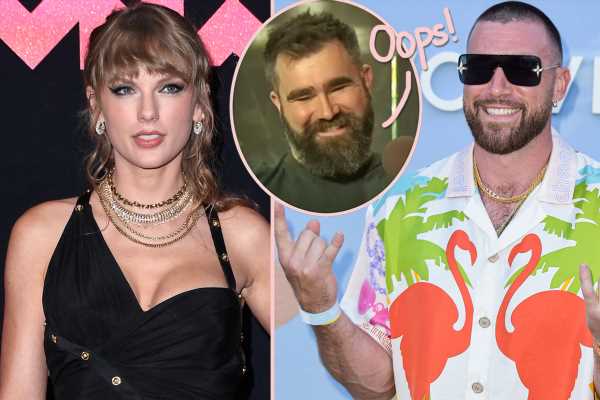 "It's hard to answer because I don't really know a lot about Travis' love life," Jason told the radio hosts. "I try to keep his business kind of his business, stay out of that world." But, he continued, "having said that, man, I think they're doing great and I think it's all 100% true, and I hope this thing goes a mile — no, I'm joking, I don't know what's happening."
Travis Kelce and his brother Jason Kelce both play for different teams in the NFL but their connection is powerful.
Travis Kelce responded to his dating rumors with Taylor Swift
Travis, who had a longtime crush on the famous musician, himself replied to the rumors. Although he failed to meet Taylor for the first time in the concert, he didn't stop.
"It's hilarious how much traction this has actually got," Kelce says on The Pat McAfee Show. "I think right now it's like that old game in school called telephone, where everybody is just whispering in each other's ear and just hearing some random stuff … no one actually knows what's going on."
Travis invited Taylor Swift to his match at Arrowhead stadium
The rumored couple is now trending on social media. Many big sports athlete has commented on their relationship. Travis Kelce revealed on The Pat McAfee Show that he invited Taylor Swift to the stadium.
He said, "I threw it out there; I threw the ball in her court, and y'know, I told her … 'I've seen you rock the stage in Arrowhead. You might have to come see me rock the stage in Arrowhead and see which one's a little more lit.' So we'll see what happens in the near future."
Finally, Taylor Swift attended kelce's game and supported him
We all saw Taylor at Arrowhead Stadium. Looks like she accepted her new rumored boyfriend's proposal. She was cheering and supporting for Travis Kelce.
She was photographed sitting in a VIP box next to Kelce's mother Donna Kelce during the match which confirmed Travis and Taylor's relationship.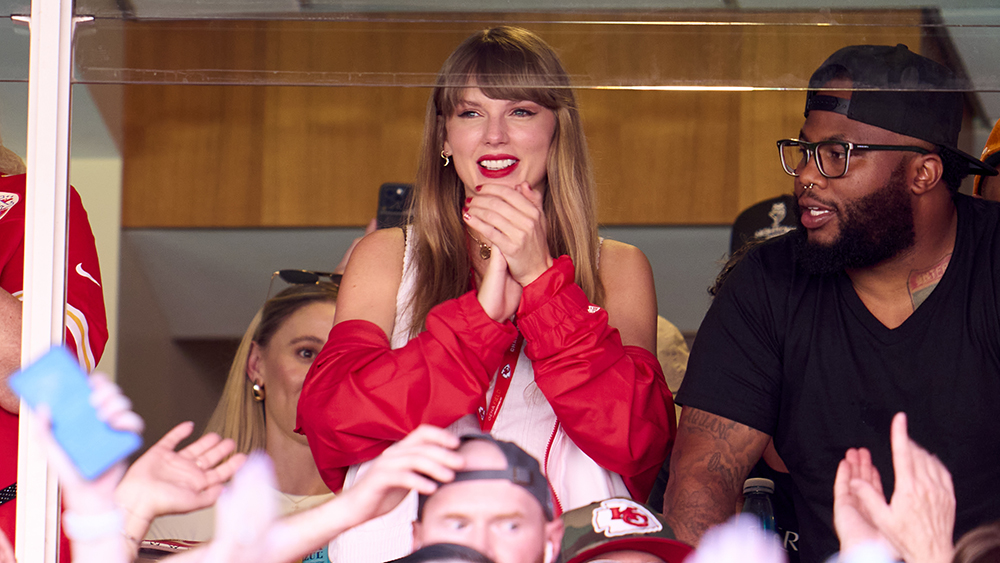 Even Travis' mom Donna and Taylor were seen chatting happily and cheering for the Chiefs. Taylor showed her real happiness and craziness after Travis' touchdown. She was jumping and celebrating.
After the match, Travis and Swift were seen leaving the stadium together which confirmed the more about dating.
Later reports said that Travis held a private party for his family and ream after the match.
Travis and Taylor's private party after the match
As per ET reports, "Travis bought out the restaurant for his family and team. Taylor arrived, wearing a denim dress, and was seen snacking, having some cocktails and dancing alongside Travis. The two were very affectionate with one another but kept things fun and lighthearted. Travis' teammates also showed up to the after-party, as well as his mom and dad, Donna and Ed. The party lasted until 2 a.m."
Although none of them has officially commented about the relationship. Maybe they like it private.
Wishing them good luck in their future.
Google Crash & New Squad 🔥🔥