Troy Aikman has been married twice in the past and has kids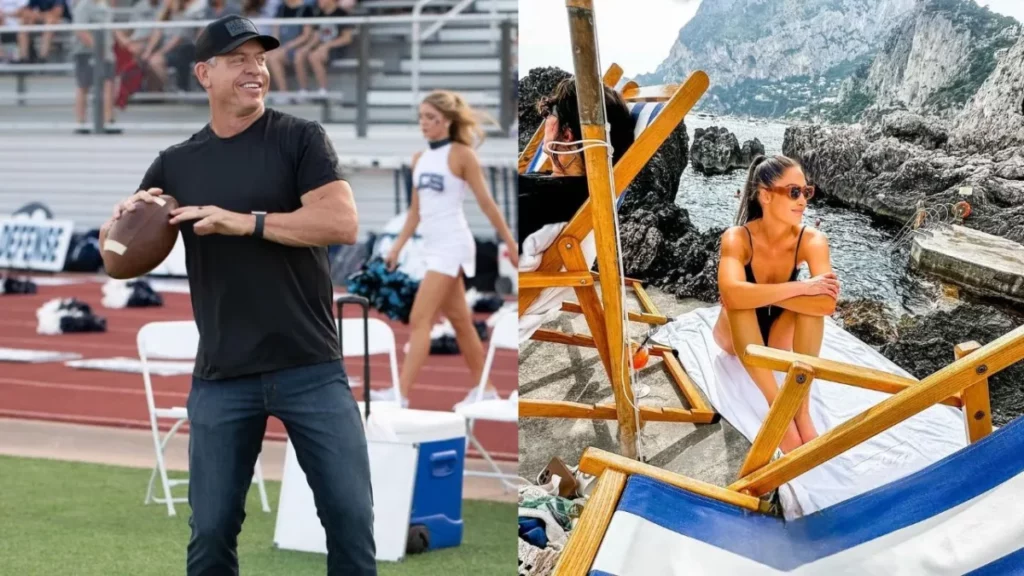 The Cowboys legend Troy Aikman is doing whatever is possible before the beginning of the NFL 2023 regular season. The regular season is very near and Troy Aikman will be in the booth calling NFL games for ESPN.
As the regular season starts, everyone will be busy including Aikman, and that's why he is enjoying the last few days of summer before he is back in the games.
Earlier this week, the Dallas Cowboys legend, Troy Aikman shared a photo on his Instagram with his girlfriend captioned, "12 days until Monday Night Football."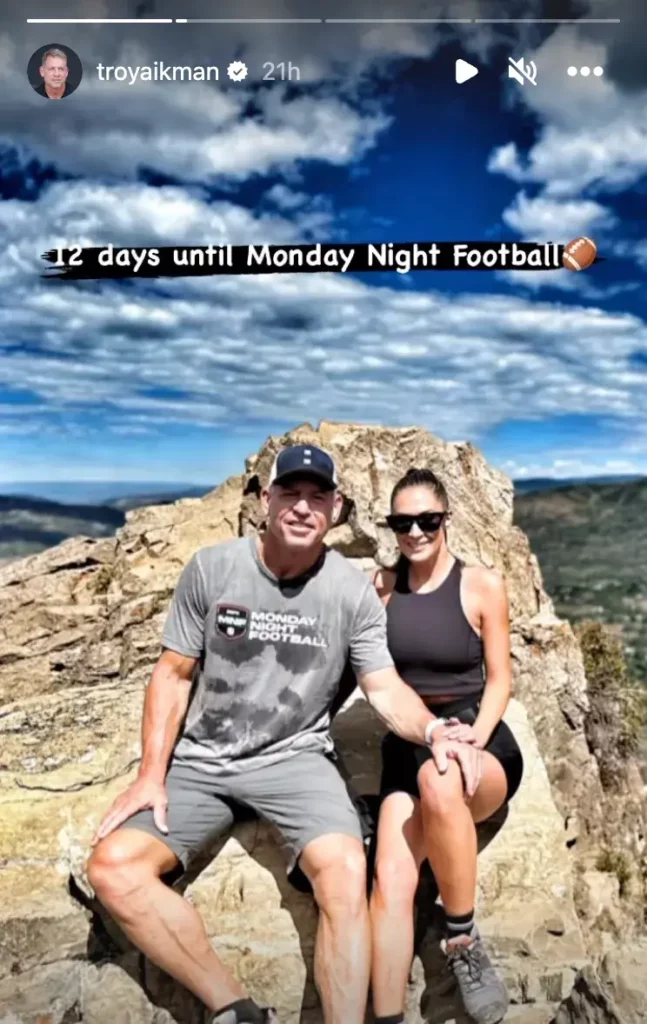 Looking at the photo, it seems they went for hiking. Aikman was previously married twice and has children from the marriages.
Although, his girlfriend was not tagged in the photo.
Fans did not know about his second divorce until he shared pictures with his new girlfriend, Haley Clark. Both have now known to be dating for the past couple of months and have been spotted a lot of times together enjoying vacations, dates and traveling.
Haley Clarke is a beautiful hot model who has made Troy Aikman crazy about her. Earlier this summer, the couple took a trip to Italy and shared photos on Instagram.
Troy Aikman's girlfriend,  Haley Clark is a sales director, currently living in Dallas. However, it is not known how they met each other and when they started dating.
Also read: Mike Evans gave the last chance to Buccaneers, fans reacted
Earlier this year, Aikman talked about NFL Scheduling:
"I'm curious as to what the mechanics of that will be and what flex scheduling will look like because it's one thing to go from a Sunday afternoon game to a Sunday night. But we're changing days going from a Sunday to a Monday night," Aikman told Front Office Sports earlier this year.
"So that affects a lot of people and the teams also. As well as the fans. So I'm looking forward to that. I think it makes sense that primetime games should have the best games. And now ESPN will be able to say that going forward."