Fans are still confused by the split between Travis Kelce and Kayla Nicole, who was in an on-and-off relationship for five years until it ended in 2022. Despite their strong bond, this time things didn't work out as expected. Following the breakup, both Travis and Kayla have been pursuing their passions, and it seems to be paying off for both of them.
Kansas City Chiefs Travis Kelce is a highly successful tight end in the league, having won two Super Bowl rings. Despite his high achievements, he remains single. Kayla Nicole, on the other hand, is a dominant force in the music industry and often makes waves with her frequent social media posts. This was no different in her recent post.
Similar to Travis, Kayla Nicole has also chosen not to pursue any romantic relationships. Recently, she made a fascinating post regarding her preference for men. In a recent Instagram story, the gorgeous lady stated that she would consider dating an alien, as long as the extraterrestrial being was at least 6 feet tall and completely better than her past relationship. Aside from these playful moments, she never shies from flaunting her beautiful body, blessing the fans.
On her Instagram account, she posted a video displaying her toned physique while walking down a ramp with grace. In the video Kyala is seen in black undergarments with a white artificial rose and a large cartwheel hat, creating some mysterious pose.
The scene in the background is gorgeous with tall coconut trees and various plants. The song "Superstar" by Usher can be heard playing in the background. She also included a small note in her caption, hinting about her tropical getaway.
The video has received more than 40490 likes and has become very popular among Kayla's fans. They are leaving positive comments and showing her a lot of support.
Kayla's fans have flooded the comment section with compliments on her beauty just a few hours after the video was posted.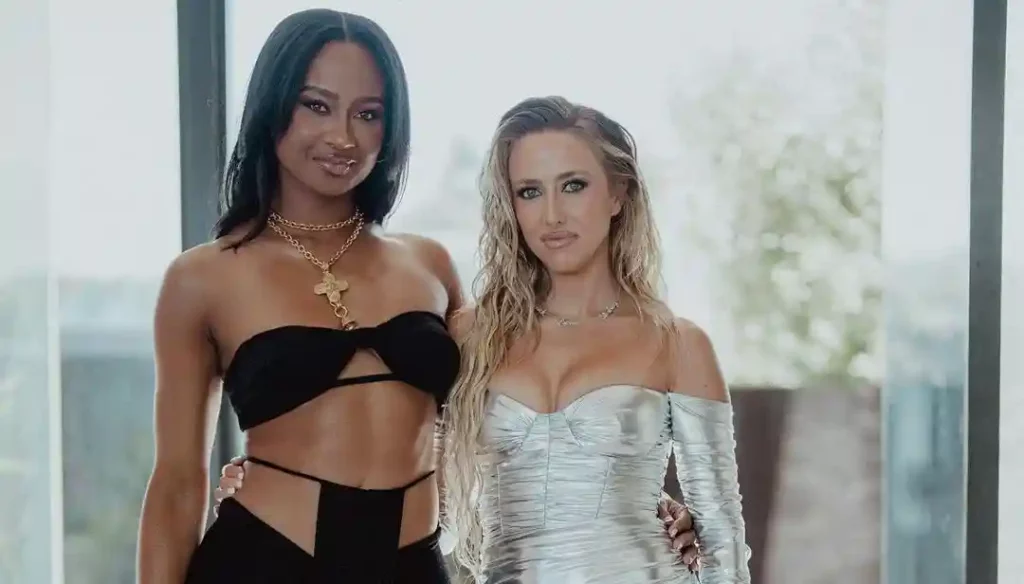 One fan expressed their feelings briefly, writing, "Perfection," while others shared more detailed notes, saying things like, "When I tell you God took his sweet time."
While another fan replied by saying, "Each slide gets better and better😩😭❤️"
Another fan was so inspired by the amazing beauty that she decided to set new goals, writing, "Let me take my a** to the gym. 😍"
As the NFL season approaches, Kayla Nicole will be spotted courtside, rooting for her beloved team. Meanwhile, Travis is expected to have an outstanding season, cementing his legacy in the history books.
Read more: What Patrick Mahomes think about former quarterback Tom Brady
Make sure you bookmark NFL Exclusive for the latest NFL news, daily updates, and many more things!