Tom Brady called coach Bill Belichick are best coach-player partner ever
Tom Brady is known to be a superstar and a great friend of coach Bill Belichick. Tom Brady and Bill Belichick were one of the best coach-player partners in NFL history. Their partnership is still called one of the best partnerships. They were together in New England Patriots and spent a great time together.
While together in New England Patriots, they have a big record of winning regular season games and have won 6 super bowl titles together. Brady holds a record of winning seven super bowl titles but he had won one super bowl with Tampa Bay Buccaneers.
Tom has the highest number of super bowls in NFL history. He departed for Tampa Bay in 2020 and there the partnership between Tom and Bill broke.   
Bill Belichick is known as one of the top successful coaches ever. He is an eight-time winning super bowl coach, three times awarded coach of the year and an executive of the year.
There is a lot of respect between both for each other and a lot of "football love", but that doesn't mean they have always liked each other.
According to NBC Sports Patriots insider Tom E. Curran, Brady said something strange about Belichick during chatting with him. Brady didn't say this thing publicly but Tom E. Curran shared the details while sharing a story of talking with Brady. 
"The back half of the Patriots dynasty was comprised of the greatest head coach of all time and the greatest quarterback of all time not really liking each other a whole hell of a lot," Curran explained.
"Tom Brady once said to me in 2016 (that Belichick is), 'weirdest guy I've ever met. It's what I've been living for 16 years,' and he spent three more years of it!" he further said.
Curran notes that Brady and Belichick continued on for three more seasons after that, weirdness and all, before the QB, of course, moved to Tampa Bay.
Brady and Belichick continued for three more seasons together after the incident. Star quarterback Brady later moved on to Tampa Bay in 2020.
Read more: Tyreek Hill set a new shocking record for himself to break in 2023
Despite all these stories, they have achieved massive success together.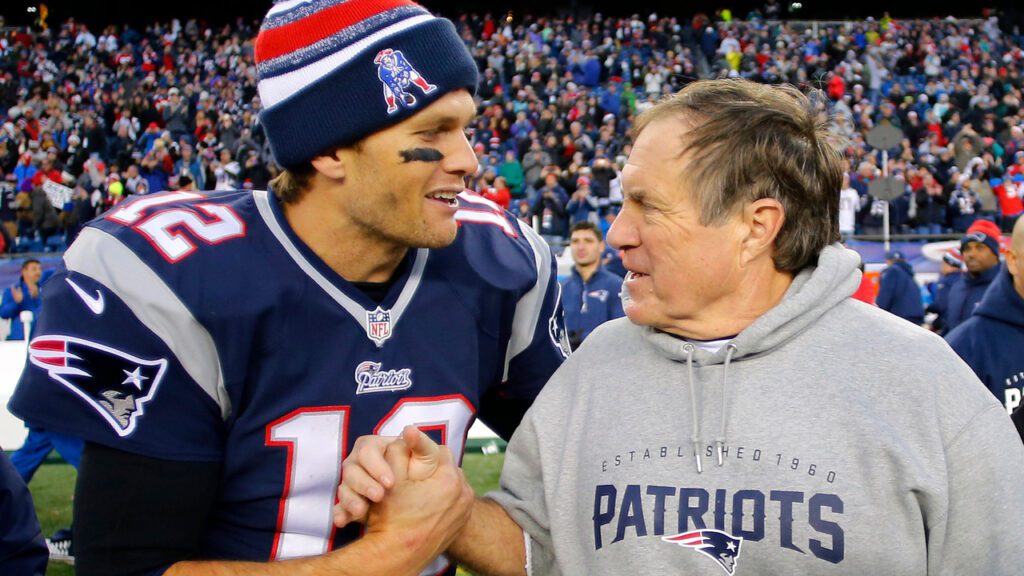 Recently on Brady's retirement from NFL, Belichick said, "Tom's had just a tremendous career. The greatest player, the greatest career. A great, great person. It was such an opportunity and an honor for me to coach Tom … I guess it's gotta end at some point. But it's the greatest one ever. Congratulations, Tom.
Brady in return said, "Coach Belichick and I developed an amazing relationship, really from the moment I was drafted. I had someone that really saw something in me that not a lot of other people did … he loves the sport, he loves teaching, he loves coaching, he loves competing, and nobody's done it better than him. And I think what a blessing for me – there's no way I have the success I've had personally without him, and I'm very grateful for that."