Rumors have been swirling about the romantic entanglements of Will Levis, the talented quarterback for the Tennessee Titans, and his lovely partner, Gia Duddy.
Gia Duddy became the talk of the town after her boyfriend, Will Levis, made waves in the 2023 NFL Draft. Gia Duddy instantly skyrocketed to online stardom amidst the draft frenzy, capturing viewers' attention as cameras honed in on her and her partner-in-crime, the charismatic Will Levis, during the electrifying televised affair.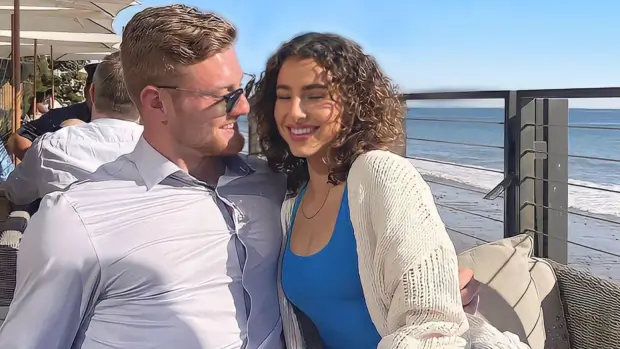 Their romantic history swiftly propelled them to the position of one of the most discussed duos in the National Football League, generating an uproar of excitement. After the draft, Duddy's online fanbase underwent an unprecedented surge, expanding almost twice in magnitude.
Speculation is running wild regarding a potential rift in the relationship between renowned NFL athlete Will Levis and his captivating partner, Gia Duddy. Levis, a gifted quarterback from the illustrious University of Kentucky, shot to prominence when the mighty Tennessee Titans picked him in the thrilling second round of the draft.
Premature rumors of a possible separation surfaced shortly after the daring pair commenced their new voyage in the dynamic metropolis of Nashville. Gia Duddy, an enigmatic TikTok user, recently shared a mysterious message on the popular video-sharing platform.
She wished for a better October in her mysterious video after what seemed to be a rough September. Without either Gia Duddy or Will Levis coming out to address the allegations of a breakup, their relationship status is left in suspense. Although Levis's presence can still be detected on Duddy's Instagram, he has vanished from her posts ever since his initial NFL preseason debut back in August.