Zach Wilson is the only quarterback after the Aaron Rodgers injury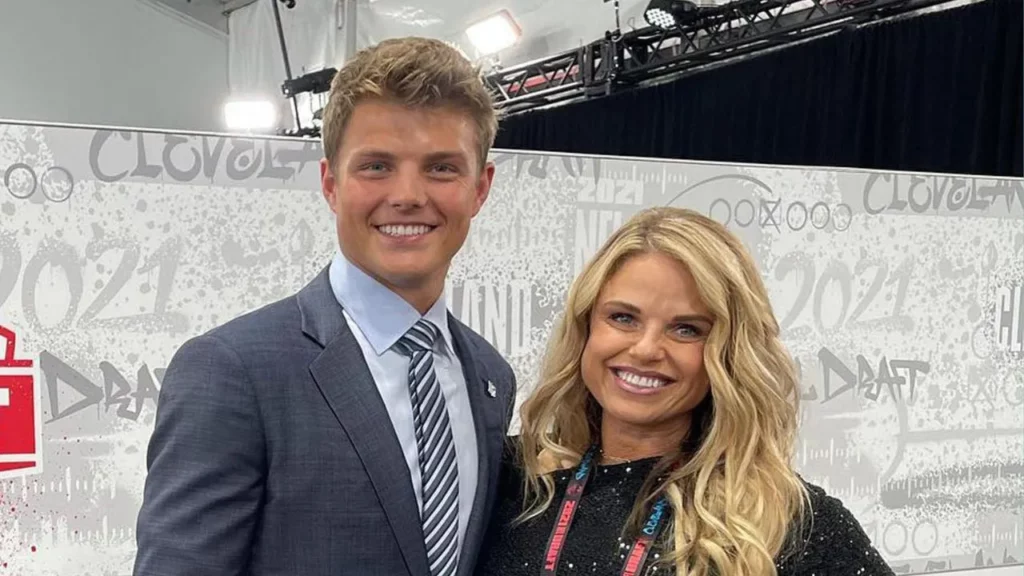 New York Jets star quarterback Zach Wilson had a shocking incident after the season opener match.
Aaron Rodgers injury was the most shocking thing in the match. Even after the legendary quarterback's shocking injury, the Jets won the match against the Buffalo Bills.
Lisa Wilson, mother of Jets quarterback Zach Wilson was seen very angry after the match. It seems now she is no fan of the Jets fanbase.
She perhaps hates it even more for what they did to her son after Monday's win over the Buffalo Bills.
Mrs Wilson shared a video clip on Instagram showing her son being hit on the head with a water bottle as he walked off the field.
"That happened after they won the game," she wrote in her Instagram Story. "Hit him right in the head. Awesome."
Even after the win, Zac wilson with no respect from NY fans with water bottle being thrown at him. Wonder if he'll give credit to the defense tonight? LOL #zacwilson pic.twitter.com/3P4Ov3XCEf

— sicwitit (@sicwitit32) September 12, 2023
Zach Wilson's mother has expressed anger at fans before. She previously called fans "toxic" last year.
Now that Aaron Rodgers is out for the rest of the season, Zach Wilson has come into focus. He will be responsible for guiding a playoff-caliber team for the final 16 games of the season.
Zach Wilson, 24, is the second overall pick of the 2021 NFL Draft. He was drafted out of Brigham Young University, where he was a three-year starter and finished eighth in the 2020 Heisman Trophy voting.
Also read: Colin Kaepernick took advantage of Aaron Rodgers injury
Following the injury to Aaron Rodgers, the Jets had no other quarterback other than Wilson on the 53-man roster.
Wide receiver Randall Cobb will be the emergency QB if Wilson gets injured.