Aaron Rodgers and NASCAR legend Danica Patrick dated for 2 years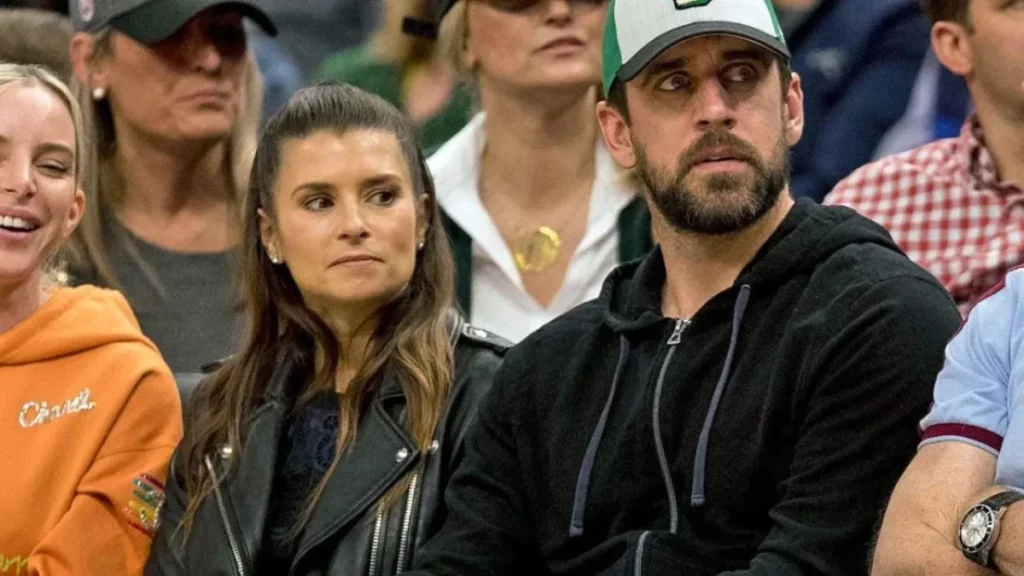 Looks like Legendary quarterback Aaron Rodgers has come under the scanner. Rodgers is currently dealing with a major injury and is hopeful of making a comeback. He hopes to be able to play in the playoffs if his team reaches the playoffs.
Aaron Rodgers' ex-girlfriend Danica Patrick has made a sensational revelation. She has claimed that she was cheated on relationship but didn't reveal the name.
Danica Patrick is a former professional race car driver. She has been in a relationship with the NFL legend Aaron Rodgers approximately for two years.
The relationship between Aaron and Danica began in late 2017 when she was nearing the end of her NASCAR career. They were together for two years before separating in 2020.
Later, multiple reports said that the NFL star went on a date with Shailene Woodley.
Recently Danica Patrick confirmed in a social media post that she was cheated. Patrick is quite active on social media, and this revelation caused a significant stir among her fans.
As she didn't reveal the name, fans started to speculate as Aaron and Danica. They were in a long-term relationship and both were very happy. It was a time during Rodgers with the Green Bay Packers.
However, their relationship ended.
Recently, Danica Patrick shared a video clip on her Instagram story that showed the world's most beautiful women have been cheated on. The clip showed the women's faces one by one who were cheated on.
In response to the video, She used emojis of praise hands and a melting face to express her reaction. This shows that she also has been cheated on.
Was it Aaron Rodgers who cheated on Danica Patrick?
It is clear through Patrick's Instagram post and she even didn't name anyone directly. Rumors about their breakup were also not confirmed.
Both Danica Patrick and Aaron Rodgers have moved on and none of Patrick's posts clear anything.
Also read: Aaron's gf Mallory Edens posed in the middle of the street
Aaron is currently rumored to be dating the Milwaukee Bucks owner's daughter Mallory Edens. They both have been pictured together a lot of times.