Aaron Rodgers has been a advocate for Psychedelics

New York Jets quarterback Aaron Rodgers flared up during his Psychedelics Conference recently. He has been an advocate for psychedelics in recent years and took participate in this whenever gets time.
Aaron was among a wide range of speakers at a psychedelics conference in Denver this week. He supported making psychedelics legal, but he also talked about different problems at the conference.
"Is it not ironic that the things that actually expand your mind are illegal and the things that . . . dumb you down have been legal for centuries?" Rodgers said, via audio provided to PFT. "We've got to change that. We've got to change that. It's through awareness and education."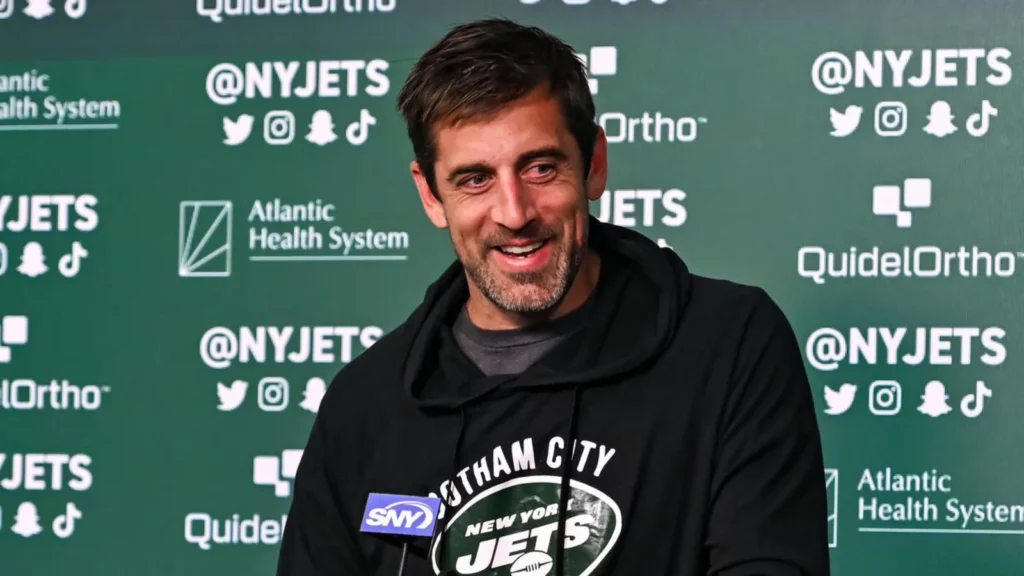 "I guarantee you all these bums who want to come after me online about my experience and stuff, they've never tried it," Rodgers said about some of the comments he receives from fans and members of the media. "They're the perfect people for it. We need to get these people taking it."
Aaron said his success in football increased after experimenting with ayahuasca. Rodgers cited some statistics to attribute his improved play in 2020 to the use of psychedelics.
Ayahuasca is defined as a psychoactive drink native to South America and is often used for religious, ritualistic, or medicinal purposes.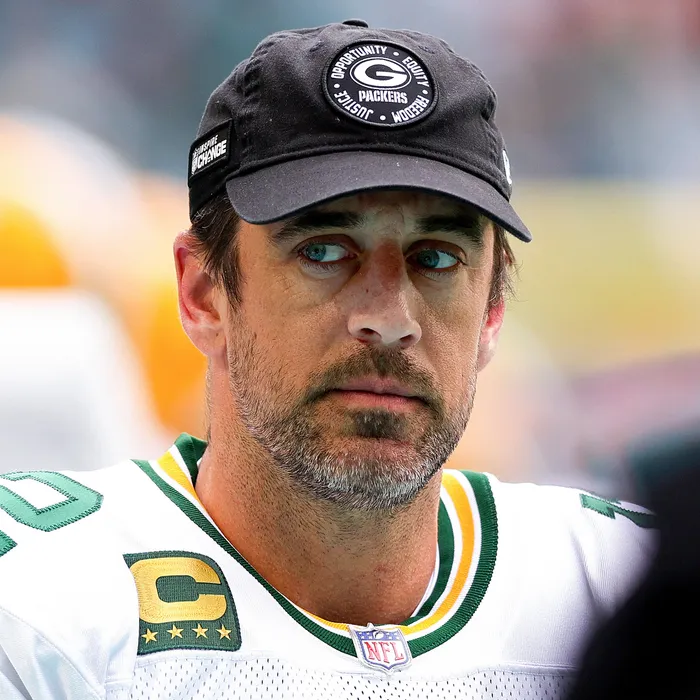 According to quarterback Aaron Rodgers, some of the reactions were positive about the consumption but not from some members of the media. Rodgers said, the media "calls me a druggie or a hippie or whatever."
Rodgers described taking ayahuasca with his teammates as "radically life-changing" and claimed that several other athletes had reached out to him.
"The response from other people in the sports industry has been incredible. To see basketball players and baseball players and surfers, entertainers and my own teammates and colleagues across the league reach out and either share their story about their own medicine journey or ask to be a part of an upcoming one was pretty special, he said.
"I found a deeper self-love," said Rodgers of his ayahuasca experience. "It unlocked that whole world of what I'm really here to do is to connect, to connect with those guys, and to make those bonds and to inspire people."
"Success in life was holding the Lombardi Trophy," he said at the conference. "Now I've done it. Now what? Now what's the purpose of all this?"
Read More: Dak Prescott gave a big update on Ezekiel Elliot's trade
Aaron Rodgers said he wants to "change the conversation by dispelling these archaic myths about the dangers of [psychedelics] or the negative side effects … and start to share the actual wisdom and truth about it." He said he believes the way to "move the conversation forward" is for others to be comfortable discussing their own experiences.
NFL also said last year that the use of ayahuasca by Rodgers' was not considered a violation of the NFL's drug policy.
Aaron Rodgers is going to debut with New York Jets this season after playing 18 seasons with Green Bay Packers.