What did Aaron Rodgers say about Romeo Doubs' message?
This offseason one of the boldest moves was made by the Green Bay Packers when they took the decision to trade former star quarterback Aaron Rodgers to the New York Jets.
Whether it was beneficial for the Packers or not remains to be seen. But now it's time to see what the longtime backup quarterback Jordan Love could bring to the team. Is he able to fill the void left by Aaron Rodgers? Is Jordan have the courage to take the team to the playoffs?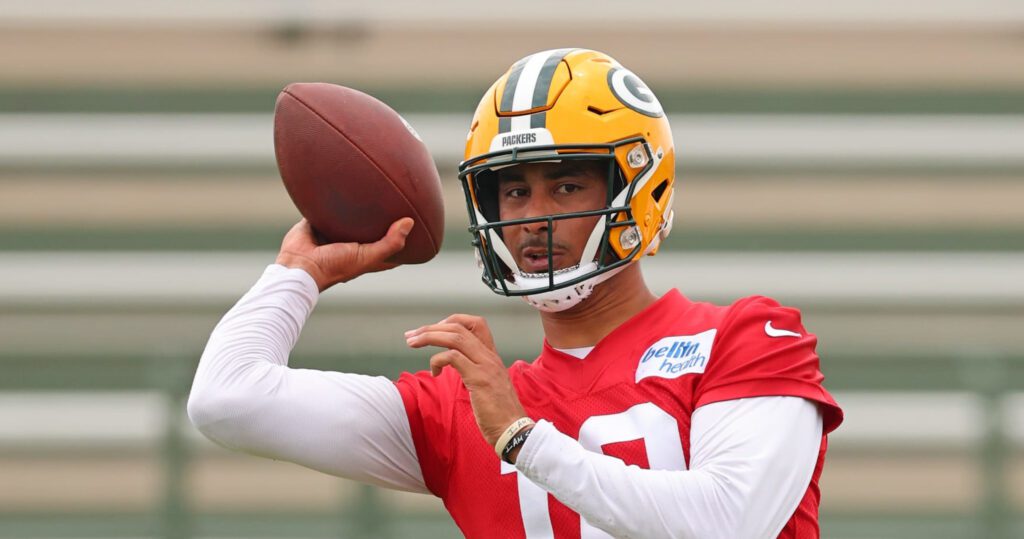 However, Packers wide receiver Romeo Doubs is highly influenced by Jordan. In Fact, he didn't even understand the difference between Arron Rodgers and Jordan Love. He said he doesn't see "a big difference" between the play of Jordan Love and the former Packers quarterback Rodgers.
"No, I think Jordan can do it. I think Jordan is a really good quarterback," Doubs told Dennis Krause of Spectrum 1. "When you go from Aaron Rodgers to Jordan, Aaron was a really great quarterback, but I believe Jordan can do the same exact thing. So I don't really see what's the big difference."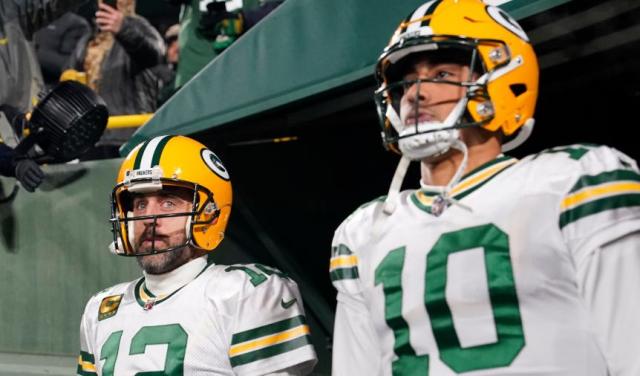 According to Doubs, Jordan Love is enough to head to the 2023 season. He also said Jordan helps the team to climb new heights to the Packers.
"I see it going up. I don't see the Packers going down," he said. "I only focus on our room and our team in this organization. This organization is historic, and it's only winning. That's all. When you hear Green Bay, it's no losing, it's only winning."
We will see Jordan Love in the future and what Romeo Doubs said about him. Is he becomes the next quarterback to win a Super Bowl trophy for the Packers?
Read more: J.J. Watt's clear message for Will Levis worst performance
Please comment if you liked it.