49ers quarterback Brock Purdy got engaged to Jeena Brandt, the love of his life.
The San Francisco 49ers are one of the teams in the NFL that are expected to have a quarterback competition.
Last year the team select Trey Lance as a starting quarterback to start the season. But Lance got injured in the second game of the 2022 season. After Lance's brutal injury, the 49ers had to turn to Jimmy Garoppolo.
Unfortunately, Jimmy Garoppolo also got injured in week 13, and the outlook was changed for the 49ers then the team gave a chance to a seventh-round draft pick Brock Purdy to play in the team as starter quarterback.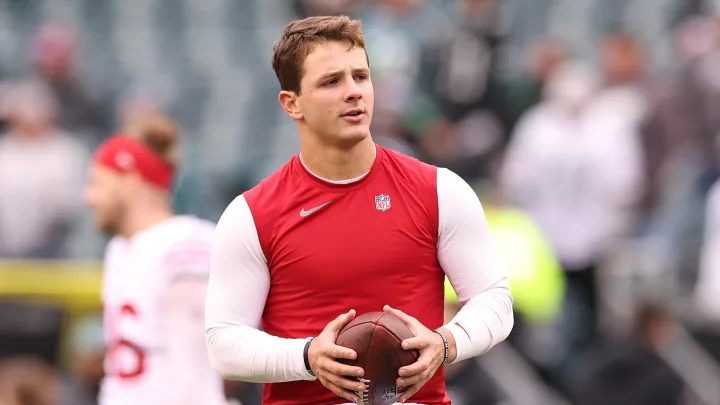 However, Brock Purdy was perfect as the starter for the Team. He led the team to an undefeated record and the NFC Championship game.
But during the NFC Championship Game against the Philadelphia Eagles, Brock Purdy suffered an injury in his right elbow that led him out of the match. He was replaced by Josh Johnson but was not able to win the game.
Now in this season's training camp, Brock Purdy and Trey Lance will battle to play as a starter for the 2023 season.
Before anything will happen 49ers quarterback Bruck Purdy made a major life announcement in life.
The 23-year 49ers quarterback announced his engagement with his girlfriend Jenna Brandt on Sunday. He shared the happy news on his Instagram account with a series of photos where he purposes her girlfriend by the seaside in Saint Cloud, Florida.
However, the training camp starts at the end of July but Purdy still needs a extra little time to recover from his offseason surgery.
It was reported that Purdy's injury keep him away from the stadium until August. But it also assumes that he may be able to come back sooner than that.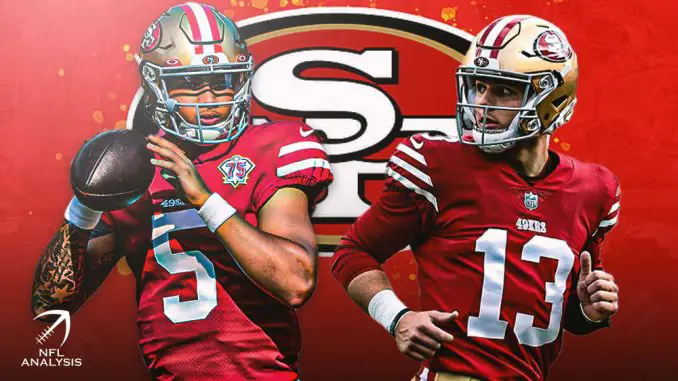 Despite being a seventh-round pick and having less experience many fans think Purdy will win the starting job over Lance.
It will be interesting to see who would be the starting quarterback in the upcoming season.
Read more: Will Colin Kaepernick give up after the 2023 NFL season