C.J. Stroud enjoying Michael Rubin's Fourth of July Party in the Hamptons.
Billionaire entrepreneur Michael Rubin threw an extraordinary, star-studded party at his luxurious $50 million Bridgehampton home.
Every year Michael Rubin sends out invites to people who belong to the world of entertainment. He welcomed them to the heart of the Hamptons to celebrate Independence Day.
The event is known as the "July 4th White Party" where all the attendees wear all-white outfits. However, Rubin's guest list featured all the A-listed celebrities.
Houston Texans quarterback C.J. Stroud was also seen cheering with pals at Michael Rubin's party which featured various other celebrities.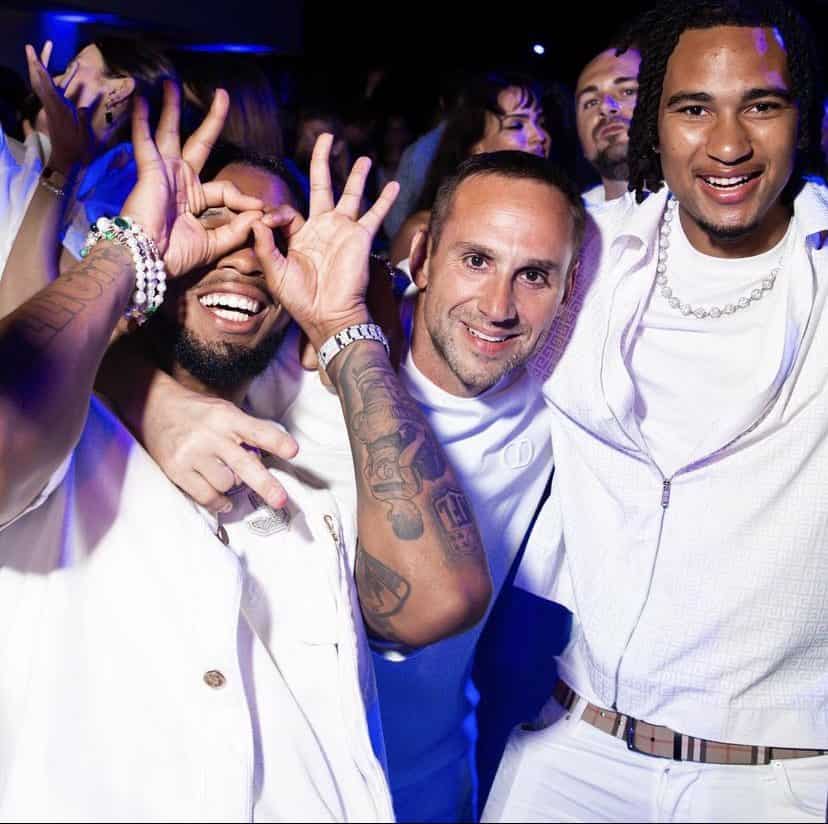 The 2023 first-round second-overall pick C.J. Stroud wore a white jeans and a short shirt with a silver chain on his neck that enhanced his look to the next level. He also captured some photos with Michael Rubin and other stars.
According to the news, the gathering includes other celebrities like Justin Bieber, Hailey Bieber, Ben Affleck, Emily Ratajkowski, Jay-Z, Winnie Harlow, Jennifer Lopez, Travis Scott, Kelly Rowland, Jack Harlow, Dixie D'Amelio, Jonathan Cheban, Corey Gamble, Kim Kardashian, French Montana, Lori Harvey, Justine Skye, Kendall Jenner, ton of NFL and NBA players and many more.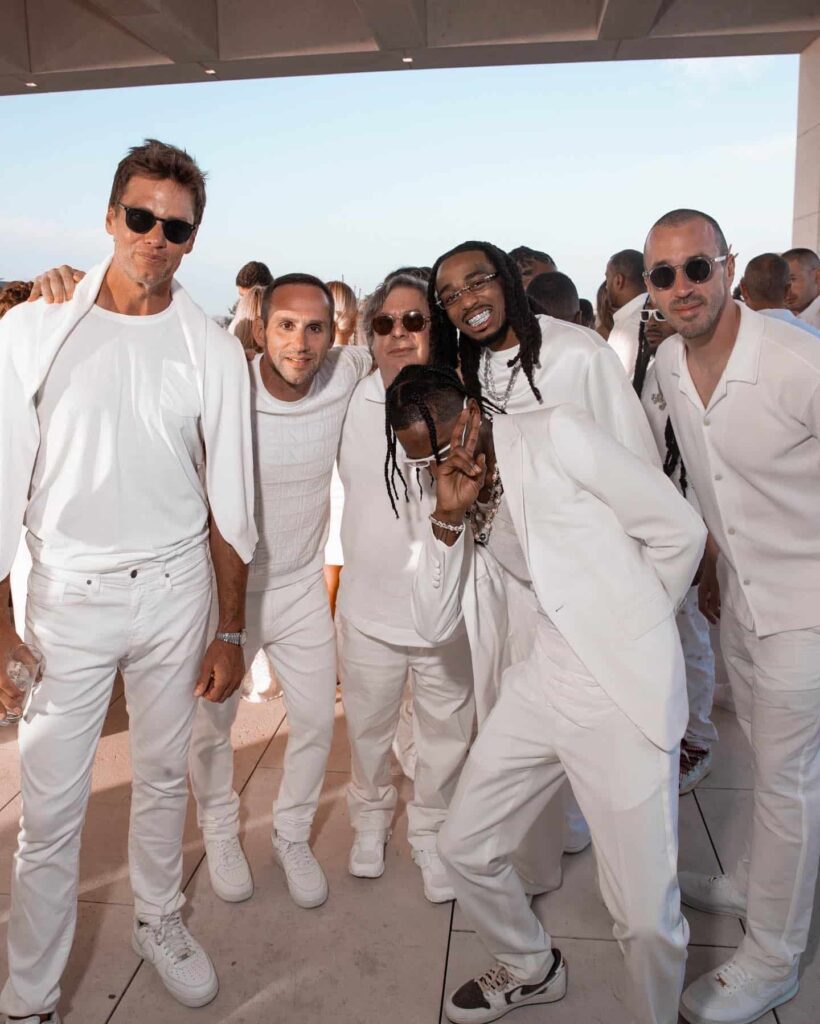 NFL legend Tom Brady was also seen celebrating Rubin's Fourth of July party wearing an amazing all-white outfit. He also wears dark black sun glass which gives him an extraordinary look.
Must Read: Tom Brady surprises his mother on the Fourth Of July
Rapper Lil Baby and NFL star wide receiver Odell Beckham Jr. wear the same outfit with a few differences. Additionally, NBA legend James Harden is also seen wearing a boxy white coat with a double-layer silver chain which glamorous his look.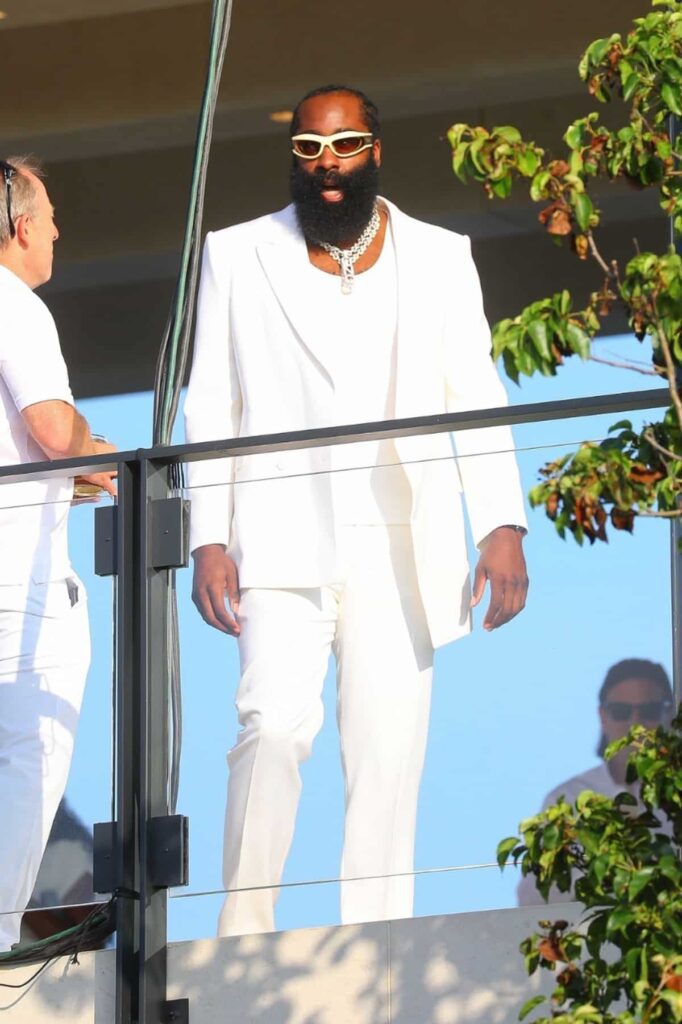 However, C.J. Stroud was drafted by the Houston Texans as the second overall pick during the 2023 NFL Draft. He holds many records including most passing yards in a single game with 573 as well as being the first player to throw for six touchdowns three times at Ohio State.
Hope, this upcoming season he will do his best to make his rookie season memorable. Best of luck C.J. Stroud and god always bless you.
Read more: Tom Brady spotted dazzling at Michael Rubin's Independence Day party