The Arizona Cardinals have decided who will be under center when they face the Cleveland Browns on Sunday. It will be rookie quarterback Clayton Tune, who will make his first NFL start in Week 9.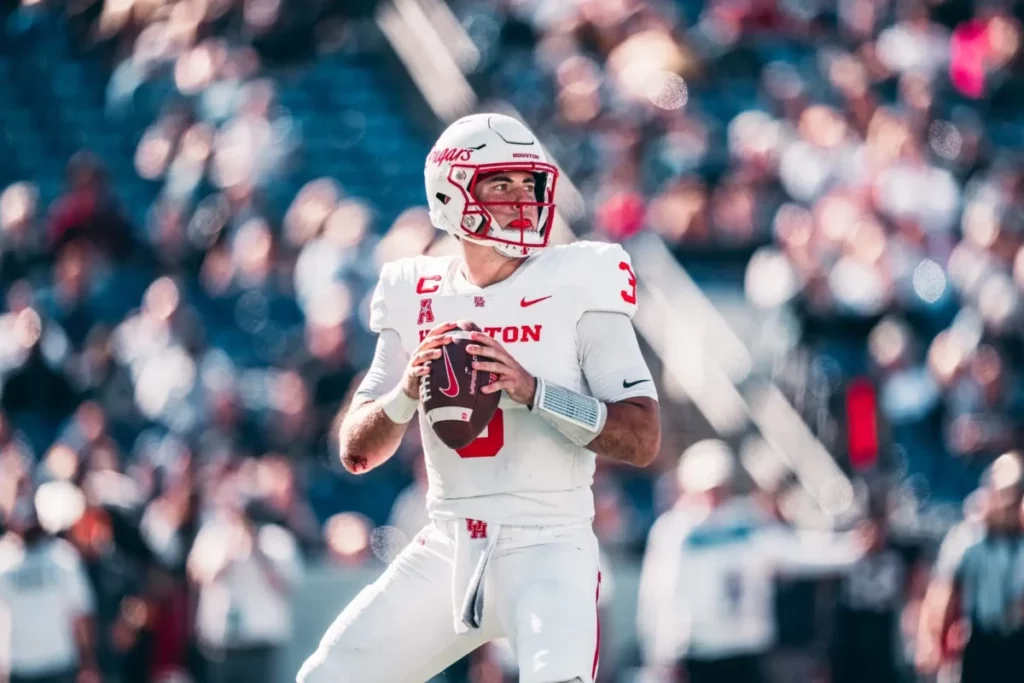 Tune, a fifth-round pick out of Houston, was thrust into the spotlight after the Cardinals traded Joshua Dobbs at the trade deadline and Kyler Murray remained sidelined with a knee injury. Murray, who tore his ACL and meniscus late last season, is still not ready to return to action, according to ESPN's Adam Schefter.
The Cardinals, who are 1-7 and have lost five straight games, are hoping that Tune can provide a spark for their struggling offense. Tune had a productive college career at Houston, where he threw for 6,041 yards and 41 touchdowns in 28 games. He also ran for 507 yards and nine scores.
Cardinals head coach Jonathan Gannon praised Tune's work ethic and progress in learning the NFL game. He said that the passing game coordinator Drew Terrell and quarterbacks coach Israel Woolfork have done a great job with him.
"Those guys have to spend a little extra time (with him). He does things behind the scenes with those guys that get him mental reps and the communication standpoint of it. Even just learning football (because) the defenses are different.
The NFL is different than college, so things that Kyler might know, Clayton might not know so it's just educational pieces and working with him on schematics, techniques and just talking ball a lot of times. He's taken to that. The guy puts a lot into it," Gannon said.
Tune will face a tough challenge against the Browns, who are 6-2 and have one of the best defenses in the league. The Browns are led by star quarterback Deshaun Watson, who was acquired from the Houston Texans in a blockbuster trade in the offseason. Watson has thrown for 2,367 yards and 19 touchdowns, with only four interceptions.
The Cardinals will try to snap their losing streak and get their second win of the season on Sunday. Tune will have a chance to prove himself as a potential future starter for the team. The game will kick off at 1 p.m. ET at FirstEnergy Stadium in Cleveland.