The Atlanta Falcons will face the Minnesota Vikings on Sunday without their star receiver Drake London, who suffered a groin injury in the last game against the Tennessee Titans. London, who leads the team in targets, receptions, yards, and touchdowns, did not practice all week and was ruled out by coach Arthur Smith on Friday.
London, the Falcons' first-round pick in 2022, has been a consistent threat to Atlanta's offense, averaging 12.4 yards per catch and scoring four touchdowns. He has been targeted at least six times in his past seven games and has recorded four consecutive games with at least five catches and over 50 yards receiving.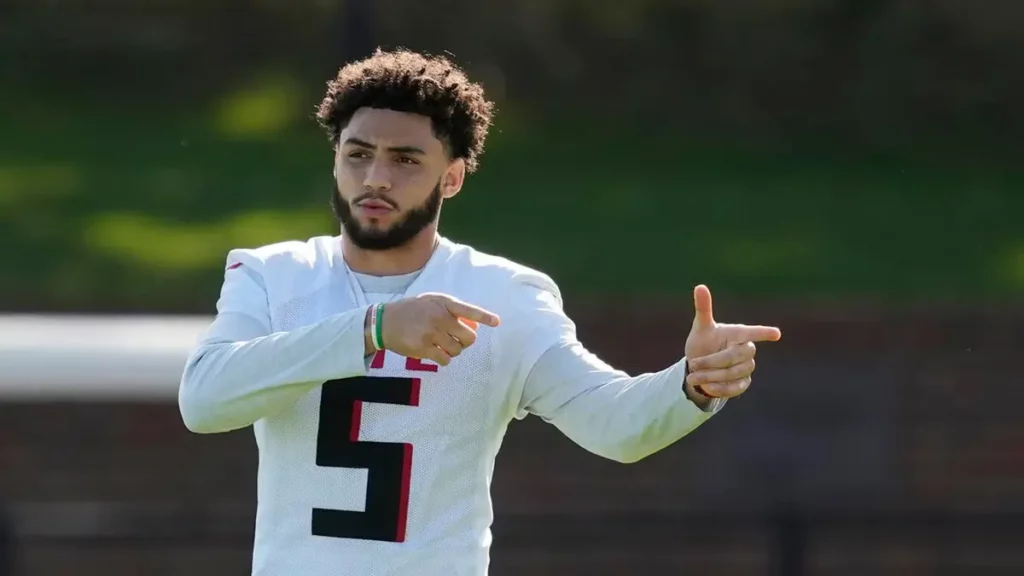 The 6-foot-4, 213-pound receiver was injured on a 21-yard completion from Taylor Heinicke, who replaced Desmond Ridder as the starting quarterback in the third quarter of the 27-17 loss to the Titans. London told ESPN after the game that he was "fine", but Smith said on Monday that the injury "wasn't as bad as we thought" without giving a specific timeline for his return.
With London out, the Falcons will have to rely on other options at receiver, such as Mack Hollins, KhaDarel Hodge, Van Jefferson, and Scotty Miller. They could also use tight end Kyle Pitts, who has 28 catches for 333 yards and a touchdown, in more versatile roles.
Heinicke, who will make his first start for the Falcons on Sunday, said he has confidence in the other receivers, especially Hodge and Hollins, whom he has worked with during practice with the second unit. He also said that not having London hurts, but that he was able to build some chemistry with the receivers he might play with since London missed the whole week of practice.
"It's unfortunate," Heinicke said. "Obviously he's a great player. But you saw what Red [Hodge] and Scotty stepped up, Van stepped up. So I have a lot of confidence in those guys. Again, it's unfortunate he's not playing but I have all the confidence in the world in those other guys."
The Falcons will also be without safety DeMarcco Hellams, who has a hamstring injury, and fullback Keith Smith, who is in concussion protocol. The Falcons are 3-5 and third in the NFC South, while the Vikings are 4-4 and second in the NFC North. Minnesota Vikings are making some changes to quarterback positions so there will be a tough fight for the Falcons.