Jackson Mahomes, the brother of Kansas City Chiefs quarterback Patrick Mahomes, has expressed his agreement with Kendall Jenner's views on public opinion vs reality. Jackson, who has faced criticism and controversy for his social media activities and legal troubles, shared a video of Jenner on his Instagram story.
In the video, Jenner, a model and reality TV star, told Jay Shetty, a motivational speaker and podcast host, that she felt frustrated by people who judged her without knowing her. She said that she knew herself and her close ones better than anyone else and that everything else was just noise.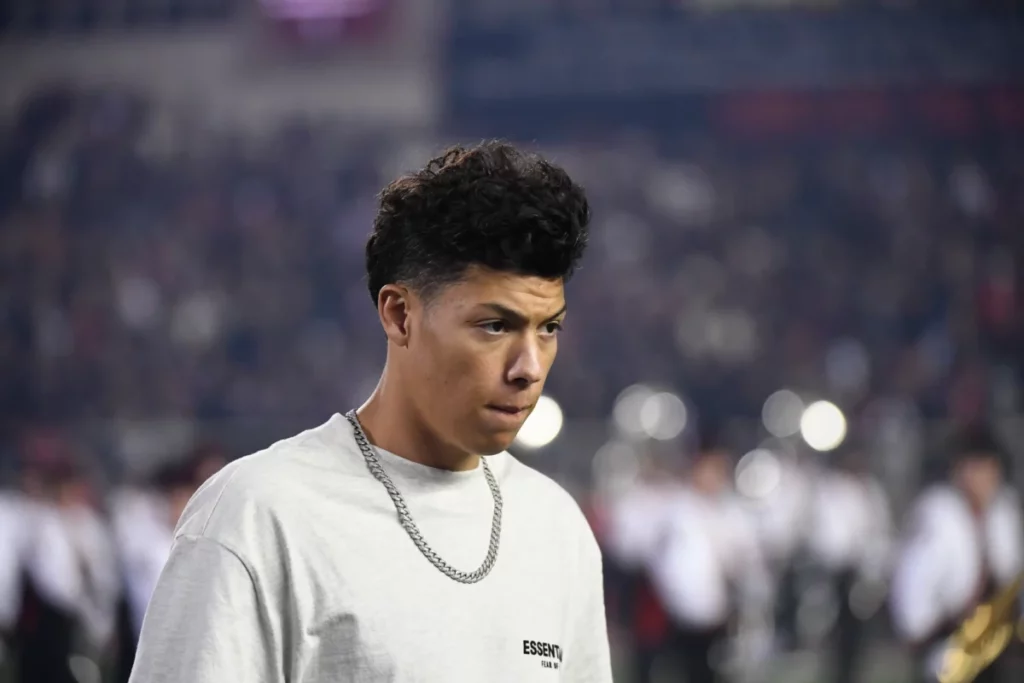 The video was from an episode of Shetty's show, On Purpose, where he interviewed Jenner about her life, career, and mental health. The episode was released on September 12, 2022.
Jackson, who has over 1.1 million followers on TikTok and over 250,000 followers on Instagram, has been accused of sexual assault by a restaurant owner in Kansas City. He was arrested and charged with sexual battery in September and will have his preliminary hearing in January.
Jackson has also been criticized by fans for his viral videos, such as dancing on the logo of the Washington Commanders and pouring water on a fan. He has been accused of living off his brother's fame and tarnishing his image.
Jackson has not directly addressed his arrest or the case, but he has been vocal about the hate he receives on social media. He has also bonded with his sister-in-law Brittany, who is Patrick Mahomes' wife, over the constant trolling they face. Brittany has also defended Jackson and Patrick from the negative comments.
In the interview with Shetty, Jenner revealed that she felt "extremely overworked" by the time she was in her early 20s because she had been modeling since she was just 14 years old. She said that she decided to set boundaries for herself and prioritize her happiness and well-being. She said that this approach has done wonders for her.
Jackson, who is 21 years old, may have related to Jenner's experience of being in the spotlight at a young age and dealing with pressure and expectations. He may have also appreciated her advice on finding balance and peace in life.
The video that Jackson shared on his Instagram story has been viewed by thousands of his followers and has received mixed reactions. Some have praised him for being honest and brave, while others have mocked him for comparing himself to Jenner. Jackson has not responded to any of the comments yet. Apart from it, news spreading over the internet that Patrick Mahomes removed Jackson Mahomes from a family vacation.