Josh Allen's Ex-Girlfriend Brittany Williams hot photos from vacation
Josh Allen, a star quarterback for Buffalo Bills has recently been through a breakup with his long-time girlfriend, Brittany Williams. The Buffalo Bills' talented quarterback and his girlfriend Brittany began dating in 2017. They were seen together last time in March 2023. 
None of them has publicly announced or released any statements about the breakup. Still, it was discovered by some fans that Brittany Williams unfollowed Allen on Instagram and removed photos from her account. 
Whatever the reason for the breakup but Brittany appears to be thriving post-breakup. Her recent vacation photos say it. Brittany, 25, shared some glimpses from her vacation in Rome, Italy with her fans.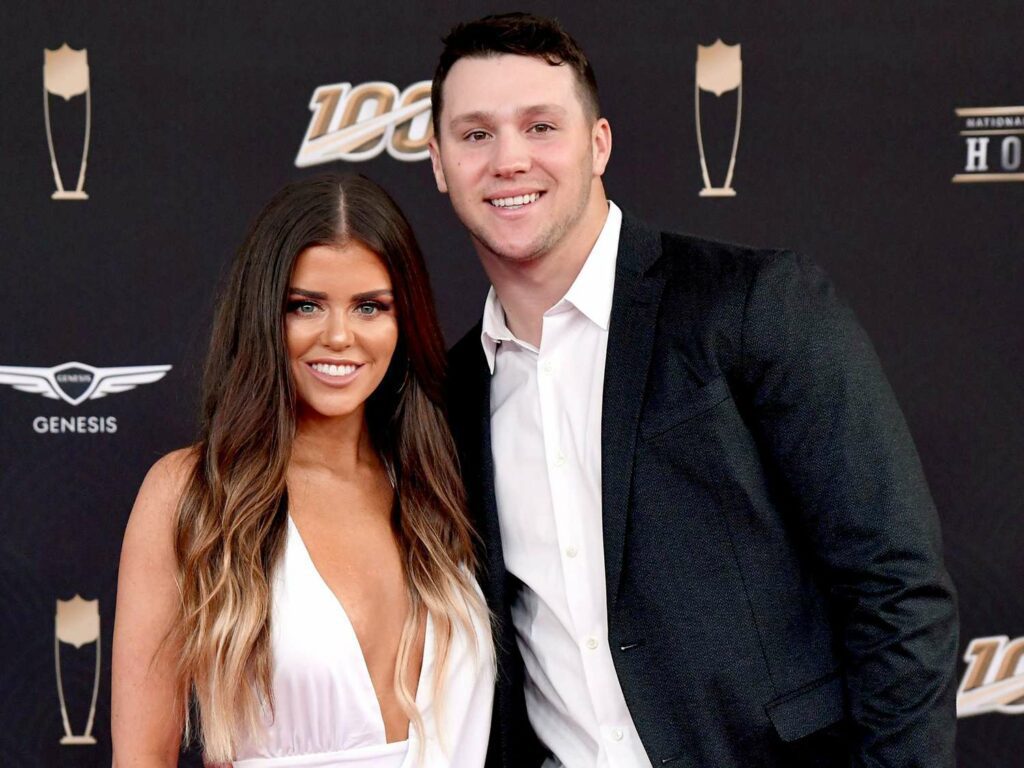 The Pilate Instructor delighted her followers with snapshots of her enjoying wine, exploring ancient places, and indulging in delectable Italian cuisine.
"Touristy Girl," she wrote as the caption to a photo sporting a stylish black ensemble and trendy tinted sunglasses in front of the iconic Roman Colosseum in her Instagram stories.
 She also added a clip of a waiter plating pasta at the famous Alfredo Alla Scrofa restaurant and  wrote: "Still thinking about dinner last night." 
Recently, Allen was also seen dining out in New York City with actress Hailee Steinfeld, adding more to Brittany And Allen's breakup rumors. As per some reports, Allen and Hailee Steinfeld have been dating for a couple of weeks now.
Josh Allen's ex, Brittany Williams, lives it up in Italy
Italy must be the vacation spot of the summer. Brittany Williams is living it up in Rome after splitting from her longtime boyfriend, Bills quarterback Josh Allen. The Pilates instructor is channeling her inner touris… pic.twitter.com/KwD6kOuihC

— Dr.LyndaBarnes (@MrsBarnesII) June 14, 2023
Read More: A NFL player lost more than $8 million from gambling
Allen And Steinfeld were first spotted together on May 25, exiting a black SUV, captured exclusively by The Post. The two continued their rendezvous over Memorial Day weekend at Sushi By Boo in New York City, where a photo on the restaurant's Instagram Stories showed Allen with her arm around Steinfeld, both in wide smiles.
New York Post also tweeted the news of Allen and Steinfeld and wrote: "Josh Allen spotted with Hailee Steinfeld after rumored Brittany Williams breakup".
Josh Allen spotted with Hailee Steinfeld after rumored Brittany Williams breakup https://t.co/hCkl0g4Ihg pic.twitter.com/AOUHnNF7sg

— New York Post (@nypost) May 26, 2023
Williams and Allen have known each other since their childhood and the dating began in college at the University of Wyoming.
They were together when Allen was drafted by the Bills with the No. 7 overall pick in 2018. As per reports, Alan and Brittany shared a home in Buffalo and their families became good friends.