Texans OT Laremy Tunsil praises rookie quarterback CJ Stroud.
The Houston Texans' new era begins with the hiring of new quarterback CJ Stroud and new head coach DeMeco Ryans. Stroud's teammates are beyond thrilled.
Off the field, the Deshaun Watson litigation continues to affect the Houston Texans. However, the Watson era has come to an end on the field. CJ Stroud, a former Ohio State Buckeyes signal-caller, was drafted after the former Clemson star was traded last offseason.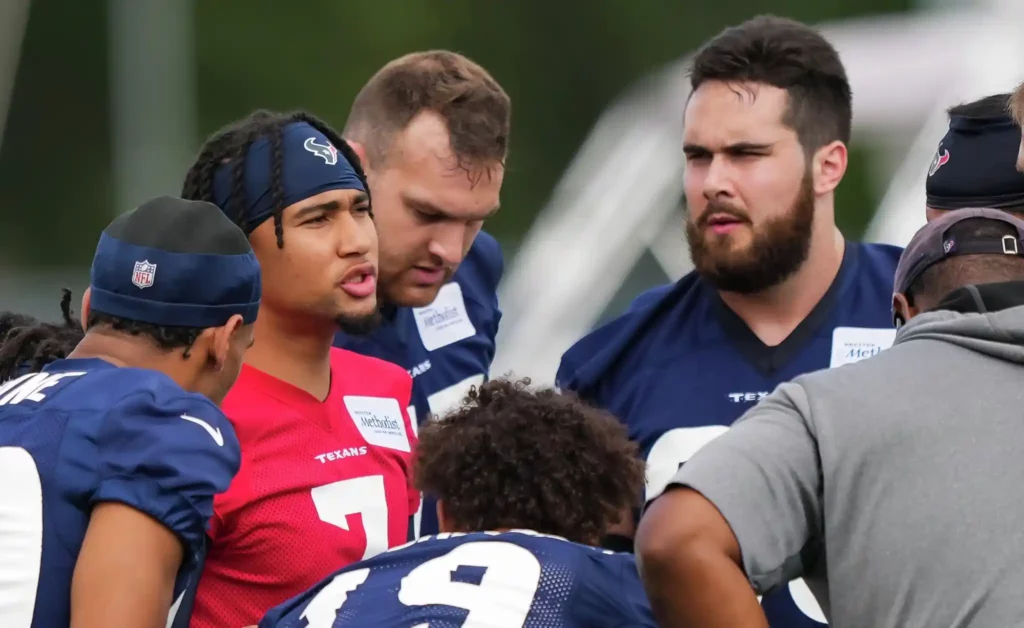 In the NFL Draft in April, the Taxens selected Stroud with the second overall pick, just after Alabama's Bryce Young was selected by the Carolina Panthers as their No. 1 by and large.
CJ Stroud and the team's new head coach, DeMeco Ryans, celebrate a new era in Houston, and Stroud's teammates are overjoyed.
"He handles himself well. He came in the building with these unbelievable leadership skills, and he's killing it, man," Texans offensive tackle Laremy Tunsil said of Stroud during an appearance on the Pat Mcfee Show. "How I describe C.J. — dawg. He's a straight dawg. He comes in there ready to work. He handles the huddle perfectly and he goes out there and balls, man. You've got to appreciate that, especially in a young quarterback like C.J."
Must Read: Gisele Bundchen's Reply to Brady and Kim Rumors
Must Read: Davante Adams wants to join Derek Carr via a blockbuster trade
The Houston Texans' new head coach and rookie quarterback somehow give the fans hope.
"It's a whole new vibe, man," Tunsil said. "DeMeco came in with that energy he brought from San Francisco and just changed the whole vibe around the building, and that's something that we needed, especially since these last three years we've been in a rut. So, DeMeco comes in the building, he brought some new coaches; we've got some new players. Man, it's just a whole new vibe that's in that building. It feels great to be there."
All the best to CJ Stroud. Hope he will make his rookie season memorable.
Read more: NFL fans have reacted to Eagles' Devon Allen's kindness