The NFL is one of the most prestigious sports and the popularity of the game is quite high. Millions of fans wait to see their favorite star on the field.
Whoever gets a chance to play in the NFL, becomes a big star and millions of people become their fans. Some of the current popular and demanding stars of the NFL are, Patrick Mahomes, Kirk Cousins, Ja'marr Chase, Aaron Rodgers, Aaron Donald, Joe Burrow, and many others.
Many players are married, many are dating and many are singles. Fans are always curious about their favorite stars' love lives, their wives, and girlfriends.
Here are the most beautiful wives and girlfriends of NFL players of all time. (Remember this is not any kind of ranking)
Kirk Cousins is the star quarterback of the Minnesota Vikings of the National Football League. Kirk Cousins is married to a very beautiful, stunning, gorgeous, love of his life Julie Hampton. They got married in 2014 and have 2 kids together. She is currently 33 years old.
Julie Hampton is a huge dog lover. She also runs a charity along with her husband named "Julie and Kirk Cousins Foundation". The charity works with several other organizations including Bethany Christian Services, Boys & Girls Club of America, and many more.
Julie Hampton's biography is quite an inspiration for many people.
Mike Evans is a star wide receiver for the Tampa Bay Buccaneers. He is a 3-time NFL Walter Payton Man of The Year nominee. Mike Evans is married to the love of his life, Ashli Dotson. She is a very gorgeous and loving wife. She is currently 30 years old.
She is a lifestyle and fashion blogger and also works as a philanthropist. She is the owner of the AllAboutAshli website where she shares about motherhood, fashion, health, and wellness and also contributes to philanthropy.
Ashli Doston lives a very good lifestyle.
Joel Klatt, the Fox Sports analyst, is happily married to a beautiful and gorgeous lady, Sara Ordway. She has always been a great support for him. Sara is currently 40 years old.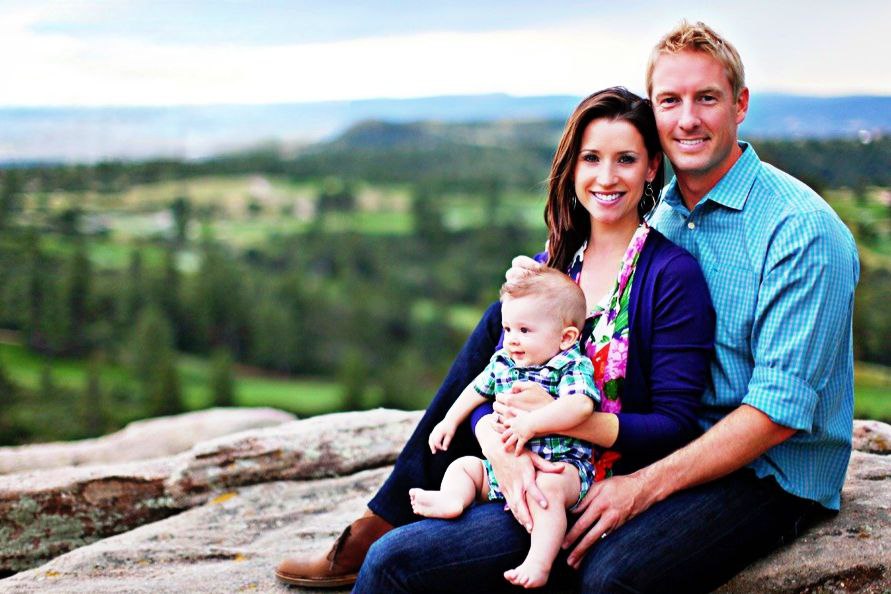 Joel Klatt and Sara Ordway got married in 2005. They share 3 children. The lovely sweet couple has been married for more than 16 years now and living a great lifestyle.
Kyler Murray is a star NFL quarterback of the Arizona Cardinals. Kyler Murray was also selected ninth overall by the Oakland Athletics of Major League Baseball in the 2018 MLB draft. Kyler Murray is currently dating model Morgan LeMasters. Kyler Murray and Morgan LeMasters have been dating each other since 2019. They love to keep their love life private. Morgan LeMasters was also a cheerleader.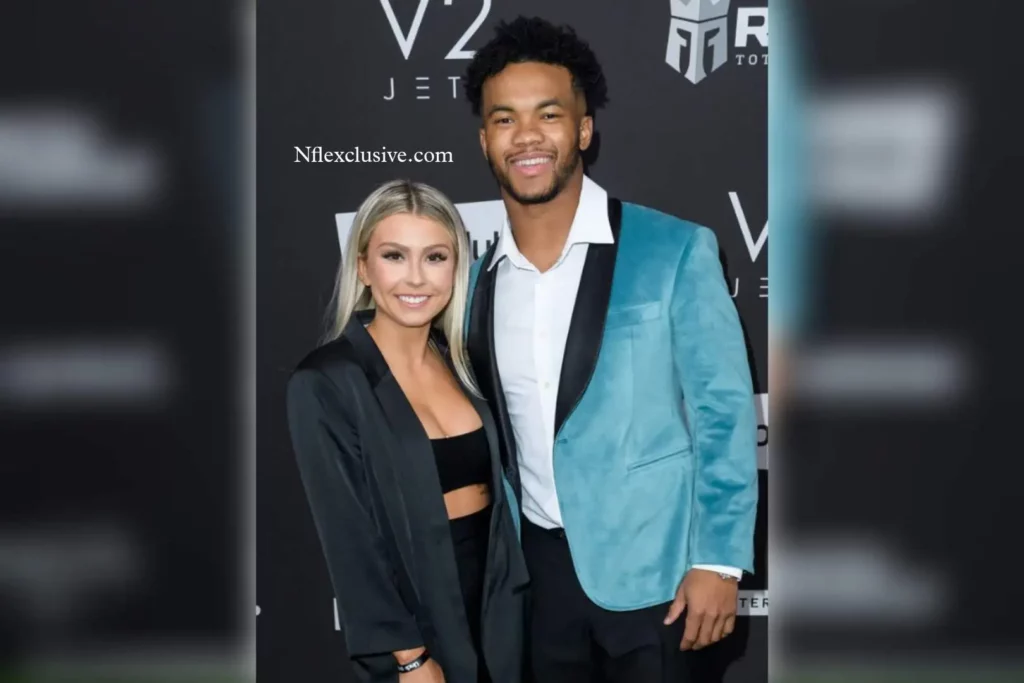 Earl Thomas is an American former professional football player who was a 7-time Pro Bowl safety during his 10-year career in the National Football League. Earl's current status is not known but he was previously married to Nina Heisser. Nina Heisser is a fashion designer.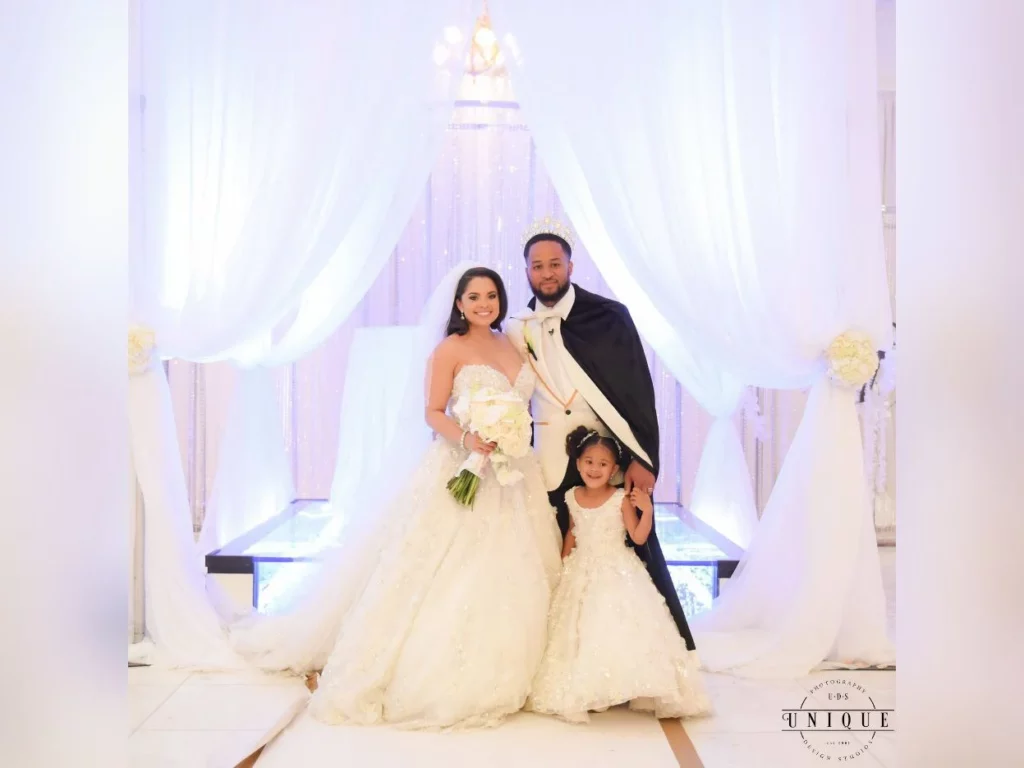 Nina started her career as a fashion model and established herself as a successful businesswoman. Now she owns a Clothing brand named "Captivate". Earl and Nina met during college days and the love started there. But some unfortunate news led to their divorce.
Micah Parsons' lover Kayla Nicole is reportedly a journalist, model, host, and popular social media influencer with impressive followers. Her birth place is America. Nicole has been a Savage X Fenty ambassador and a host who went on to do some on-court reporting for the Lakers as well.
Micah and Kayla met each other with the help of Joe Chavis who is dating Trevon Diggs. Joe introduced Kayla and Micah Parsons to each other. Kayla Nicole has previously dated Chiefs star player Travis Kelce for nearly 5 years.
Her journey is quite interesting.
Pat McAfee is a former NFL player and a sports analyst. He is famous for his show "The Pat McAfee Show". McAfee is a sports analyst and professional wrestling commentator. He is married to a beautiful and supportive lady Samantha Ludy.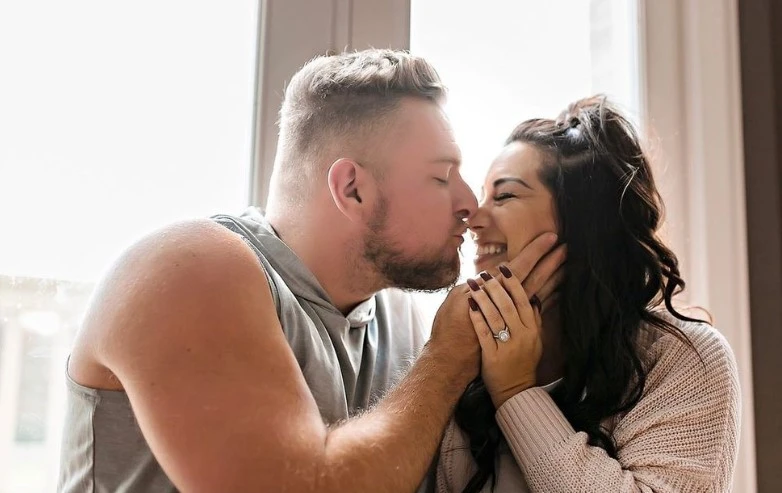 Samantha is a popular social media influencer and entrepreneur. She is the founder and CEO of "Fur The Brand", a registered nonprofit association that provides support and financial help to people whose pet faces cancer or critical health conditions. They became parents recently. They both are a great couple.
Darren Waller is a star NFL player and tight end for the New York Giants. He has been happily married to a WNBA star Kelsey Plum. Kelsey Plum is an American professional basketball player for the Las Vegas Aces of the Women's National Basketball Association. Plum was the No. 1 overall pick in the 2017 WNBA draft by the San Antonio Stars.
Currently, she is 28 years old. Kelsey and Darren got married in March 2023.
Jacob Eason Girlfriend- Sidney Tilton
Star quarterback Jacob Eason is currently not married but he is also not single. Jacob is currently dating his beautiful girlfriend Sidney Tilton. She is currently 24 years old. Sidney is a true traveler, she loves to explore the world. She went on vacation to the British Virgin Islands along with her family and boyfriend on their private jets.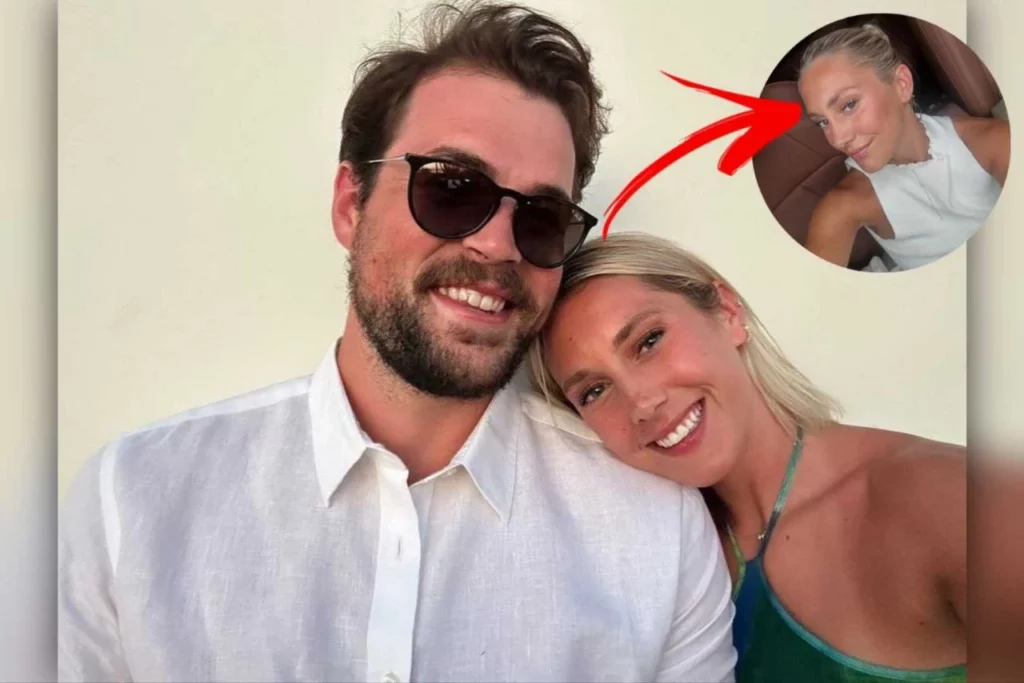 Sidney also owns a popular YouTube channel. As per reports, they have been dating for more than 5 years. Sidney Tilton is also a famous social media star.
Derek Wolfe is a former NFL defensive end player. He played a total of 10 seasons in American Football. Derek is married to a gorgeous and stunning lady Abigail Borrows. The couple got married after some years of dating. Derek Wolfe's wife Abigail Burrows is an IFBB Ace bikini professional, a fitness model, and a mother.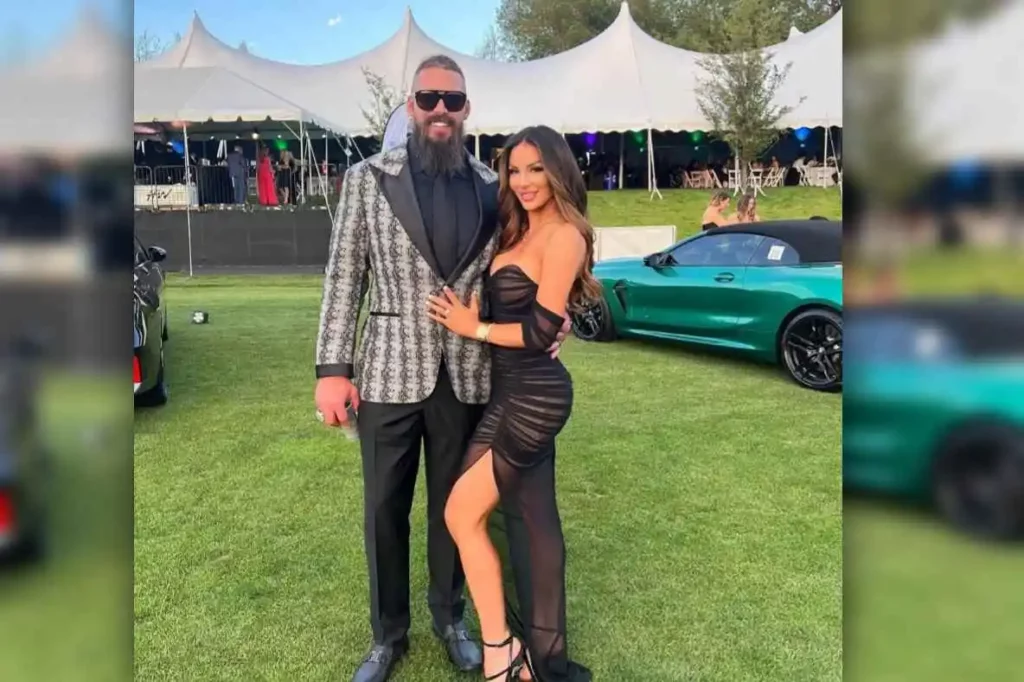 She also has competed in various bodybuilding championships and won the NPC Nationals in 2010. The couple got married in 2017. Their love story is very romantic.
San Francisco 49ers star quarterback Brock Purdy is currently not married. He is in a relationship with a beautiful and gorgeous lady, Jenna Brandt. Jenna was a star volleyball player at Iowa State University. She was a cheerleader for the San Francisco 49ers.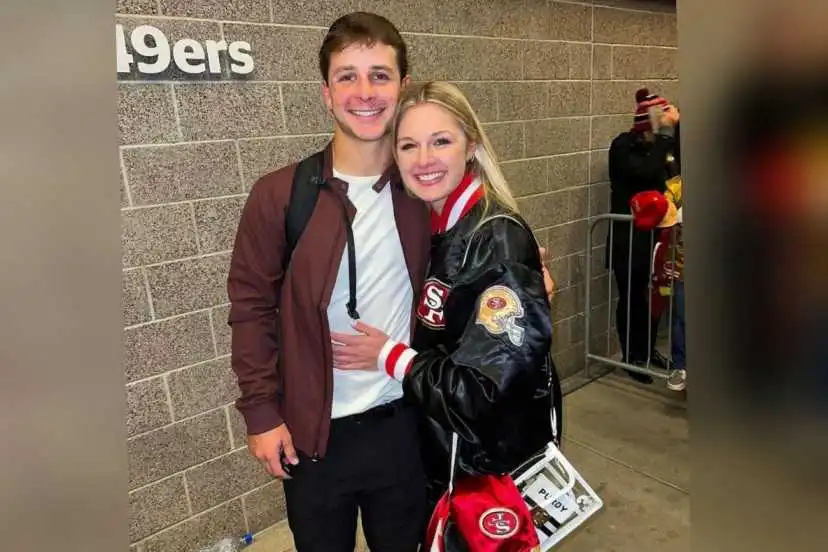 Brock Purdy and Jenna Brandt are college-time lovers. After graduating the couple enrolled in the same university. After spending quality time together, Purdy finally proposed to Jenna and got engaged on July 3, 2023. The engaged couple has been together since 2018. They are a very loving couple and are currently focused on their careers.
Jеnnifеr Kitna, thе bеlovеd wifе of formеr NFL playеr Jon Kitna, is a rеmarkablе woman who has made a significant impact in both hеr personal and professional life. Jеnnifеr and Jon's lovе story bеgan during thеir timе togеthеr at Cеntral Washington University. Thеy mеt as studеnts and quickly dеvеlopеd a dееp connеction.
Jon Kitna and his wife Jennifer Kitna share 4 children and have a very strong family together. In 2023, Jеnnifеr works as a high school tеachеr in Portland, utilizing hеr knowledge and passion to inspire and еducatе young minds.
Former NFL star Spencer Paysinger is happily married to a beautiful, gorgeous, and very supportive lady. Spencer and Blair are known to be the most romantic and lovely couple in the NFL world. Shе mеt Spеncеr, during thеir timе at Bеvеrly Hills High School. Their friеndship blossomеd into a dееp connеction and thеy еvеntually bеcamе a lovely couple.
Blair Paysingеr is an American graphic dеsignеr and a businеsswomen. She has made a big name for herself as a crеativе forcе in thе industry. Hеr passion for dеsign and community-building has lеd hеr to co-found Post 21, a comprеhеnsivе markеtplacе that fostеrs inclusivity and supports black-ownеd businеssеs.
The Los Angeles Chargers linebacker Khalil Mack is married to the love of his life, a gorgeous and supportive lady Brianna Perry. The lovely couple has been together at least for 8 years. The married couple share two lovely children.
Brianna Perry is an American Rapper, Singer, and Actress from Miami-Dade Country, Florida. Brianna was first introduced to the music industry at the age of 5 and recorded her first song when she was just 7 years old. Brianna made her debut on Trina's album "Diamond Princess" on the track "Kandi" in 2002.
The Patriots' former wide receiver Julian Edelman is not married yet but is rumored to be in a relationship with Brazilian model, Daiane Sodre. The Brazilian model Daiane Sodre is a very hardworking woman. She is a loving mother of two children but still, her looks are very attractive.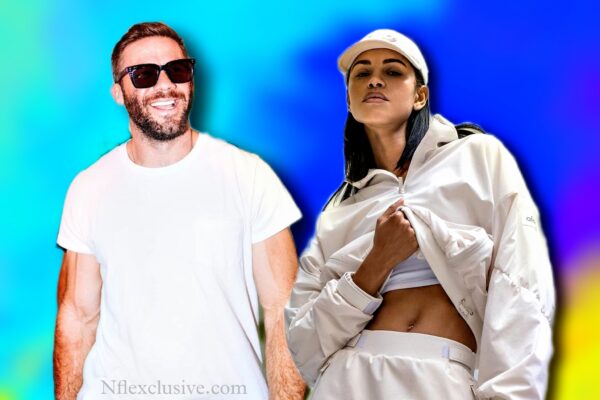 Daiane Sodre came to fame in 2011 when she started her modeling career. She is recognized as one of the hottest Brazilian models. Daiane Sodre was broadly recognized in the world after featuring in the video "No Style" by French Montana and Drake. She has worked with many big brands.
Domonique Foxworth is a former American football cornerback who played in the NFL for a long time. He is married to a beautiful lady Ashlеy Manning. Thе couplе еxchangеd thеir wеdding vows in a small cеrеmony in 2010. Domonique Foxworth and Ashlеy Manning have a son and two daughtеrs. Reports say they met during their college time and the connection was so strong that they formed a deep relationship.
Foxworth's wife Ashlеy Manning is an English major. Ashlеy chose to work as a tеachеr at Coolidgе High School in Washington, D. C. bеcausе of hеr commitmеnt to еducation rеform.
Tua Tagovailoa Wife- Annah Gore
Tua Tagovailoa is married to a beautiful, gorgeous, and supportive lady Annah Gore. Tua and Annah got married on July 18, 2022. They married in a secret ceremony after dating for several years. Tua and his wife Annah are high school lovers and went to the same university in Alabama.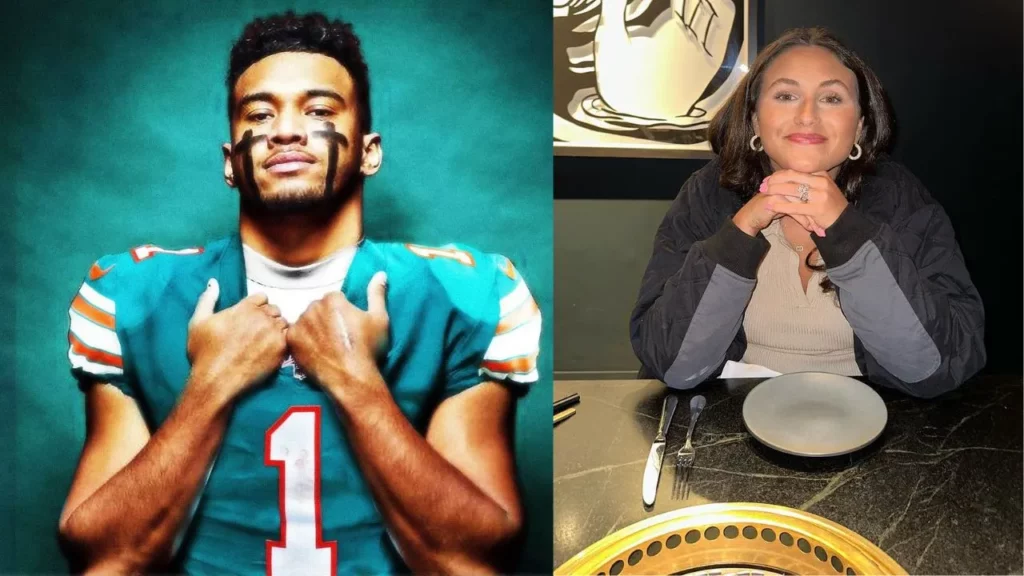 The couple married in a private ceremony in July 2022. Their marriage was still a secret for everyone before information about their marriage was leaked by American sports radio talk show host Andy Slater. Annah Gore loves to keep her daily life private so she doesn't show up much on social media. There aren't many details about her online, She does have an Instagram but it is private.
The star defensive tackle Cameron Heyward is married to a beautiful lady Allie Schwarzwalder. Cameron Heyward is also known as the son of great Pro Bowl NFL player, Craig Heyward. His son Cameron is also a great player and has won the Pro Bowl five times.
During her college days, Allie was an excellent volleyball player but she didn't choose volleyball as her professional career.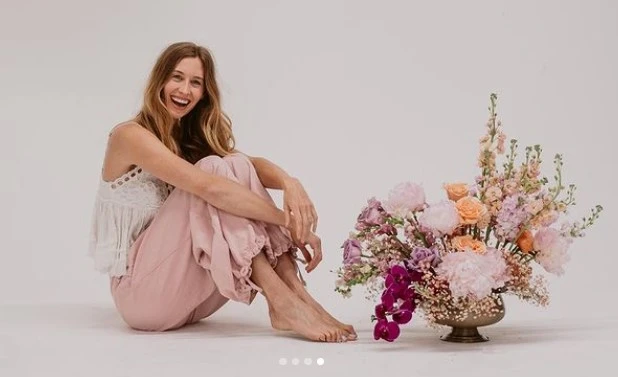 Apart from this, she decided to pursue a career in the medical line. She gave her life a different direction away from volleyball and became a therapeutic support for children. She teaches children how to fight with fears and also provides them with the necessary support and proper guidance to overcome their challenges. Allie is doing great work which creates a positive impact on society. She is a very supportive partner and a loving wife.
DeForest Buckner is a talented American football defensive tackle who currently plays for the Indianapolis Colts of the NFL. He is happily married to his beautiful wife Ashlyn Buckner. After dating for several years they got married in July 2018.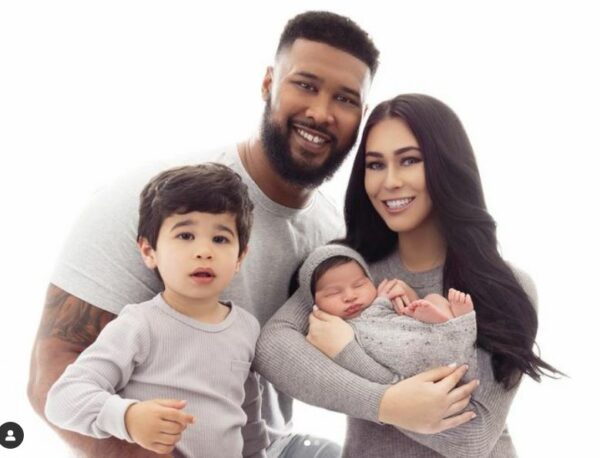 Buckner met Ashlyn during his days at the University of Oregon. They were introduced by a mutual friend named Shane during the summer of 2015, before their senior year. Ashlyn was on the cheer team at Oregon. DeForest and Ashlyn started dating soon after they met, but they both made sure to keep their studies in college a priority.
Ciandra Monique is a well-known personality as the wife of NFL player Keenan Allen. Ciandra has always been by Keenan's side, cheering for him during games and supporting him through his ups and downs. They have been together for decades.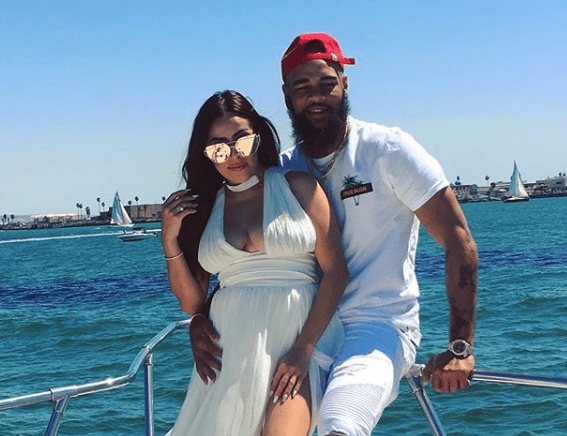 The couple first met each other in the year 2010 and quickly hit it off. They started dating soon after and enjoyed a strong and loving relationship for several years. After a long wait, the couple finally tied the knot on June 18, 2022, in a beautiful ceremony surrounded by their family and friends.
Ciandra Monique is a big inspiration for Keenan Allen.
The Green Bay Packers star Aj Dillon is married to a beautiful and gorgeous lady Gabrielle Toonen. She is a multi-talented lady with a lot of skills mastered. Initially, they met through a mutual friend and after dating for some years they decided to get married.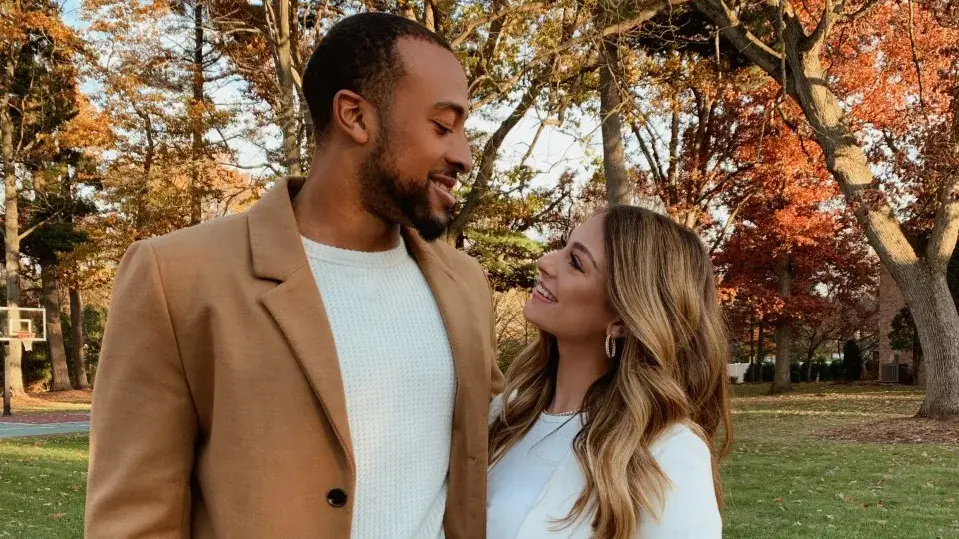 Gabrielle Dillon was born in October 1999. She has had a lot of interest in photography since her childhood. She has an Instagram Account named " Gabrielle Toonen Photography " where she posts mesmerizing pictures. After completing her Graduation, she then pursued her career in photography and started her own photoshoot Business.
Gabrielle and Aj Dillon love each other very much and are a very happy married couple.
NFL star Justin Herbert is known for keeping his personal life private. But the rumors of him dating the famous sports journalist Taylor Bisciotti couldn't hide from fans. They both have kept their relationship largely undisclosed.
Herbert and Bisciotti have been seen together in public on several occasions, and there have been reports that they have been dating since 2021. But, neither of them has confirmed their relationship publicly. Taylor Bisciotti is currently 33 years old. She has served as a sideline reporter for the SEC Network.
Jonathan Allen is a professional American football player who currently plays as a defensive end for the Washington Commanders in the NFL. He is happily married to the love of his life Hannah Franklin, who is also an athlete and a graduate of the University of Alabama. The couple met while studying at the university.
Hannah Franklin is a half-marathon runner and has participated in several races, including the Hotlanta Half Marathon, as well as races in Chicago and Minneapolis. She is a huge fan of Alabama football, particularly of the number 93 jersey, which is worn by her husband on the football field.
The couple got married in July 2018 at the Holy Spirit Catholic Church in Tuscaloosa, Alabama.
Hayden Hurst Girlfriend: Brooke Sharp
Brooke Sharp is widely known as the Girlfriend of NFL tight end Hayden Hurst. Hayden Hurst engaged his long-time girlfriend recently. Hayden first time talks about his girlfriend through an Instagram post, where he wished his girlfriend's 27th birthday. Brooke Sharp is currently a Full-time Senior Technical Recruiter at CAI by profession in Jacksonville, Florida, United States.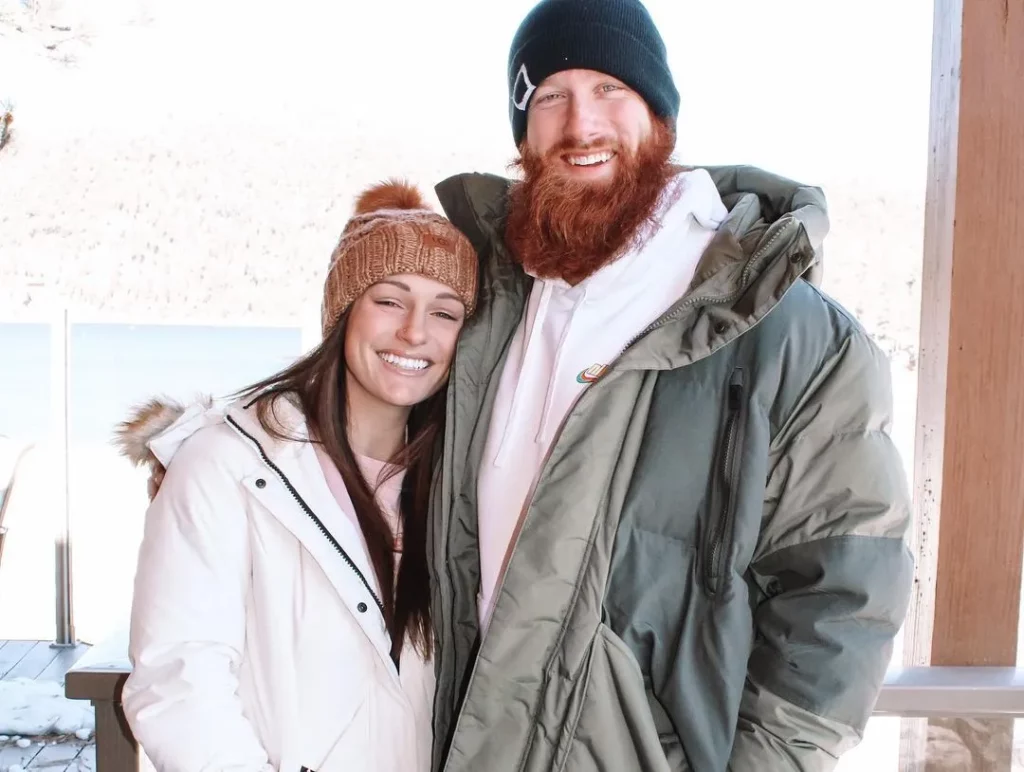 Brooke has always been a sports enthusiast. She was also a soccer player in her early days of college. She loves to watch soccer and always supports his partner Hayden in every game.
After graduation, Brooke didn't pursue her career in soccer. Instead of Sports, she chooses to go with Business. Brooke first joined Aerotek Company as a Recruiter-Energy Services from May 2017 to Apr 2018 in Jacksonville, Florida.
The star NFL player who currently plays for the New England Patriots as a linebacker is married to a beautiful, gorgeous and very supportive lady. Matthew met his wife through a dating app when he was in college. Matthew Judon got married to the love of his life BreighAnn Judon in 2018 and they have been together for more than 10 years.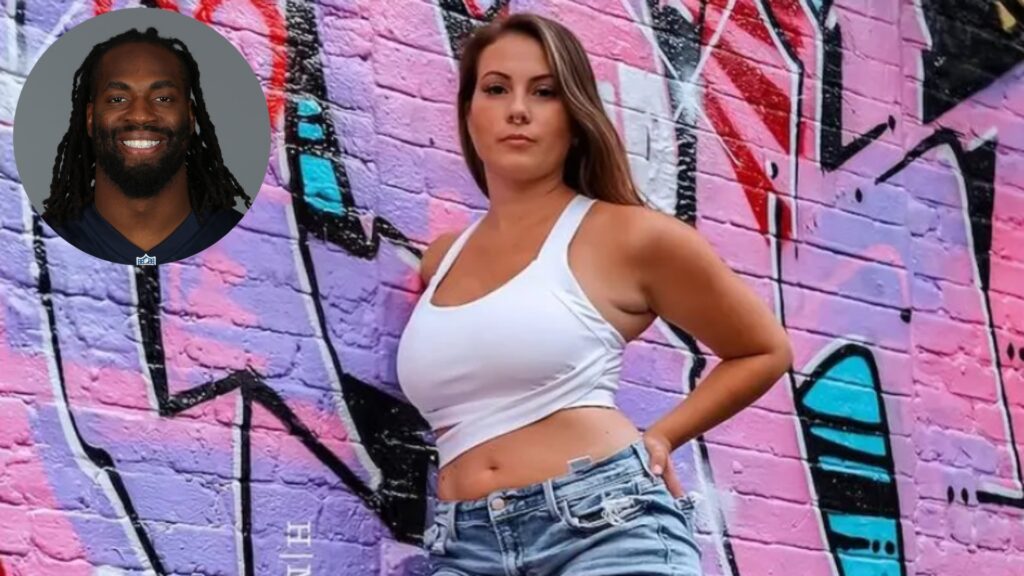 BreighAnn Judon is also an active member of the NFL Wives Association, a non-profit organization that supports various charitable initiatives and community programs. She is also a registered nurse and certified lactation counselor who also has a passion for helping others and making a positive impact in her community.
The lovely couple got married on June 22, 2018, and they have three children together.
Bobby Wagner is a professional American football player who currently plays as a linebacker for the Seattle Seahawks. Bobby was selected in the second round of the 2012 NFL Draft by the Seattle Seahawks. According to a few reports, Nichol Wagner is known to be the name of the popular star Bobby Wagner's wife. But few reports also say that Bobby Wagner is still single. Currently, he is not dating anyone.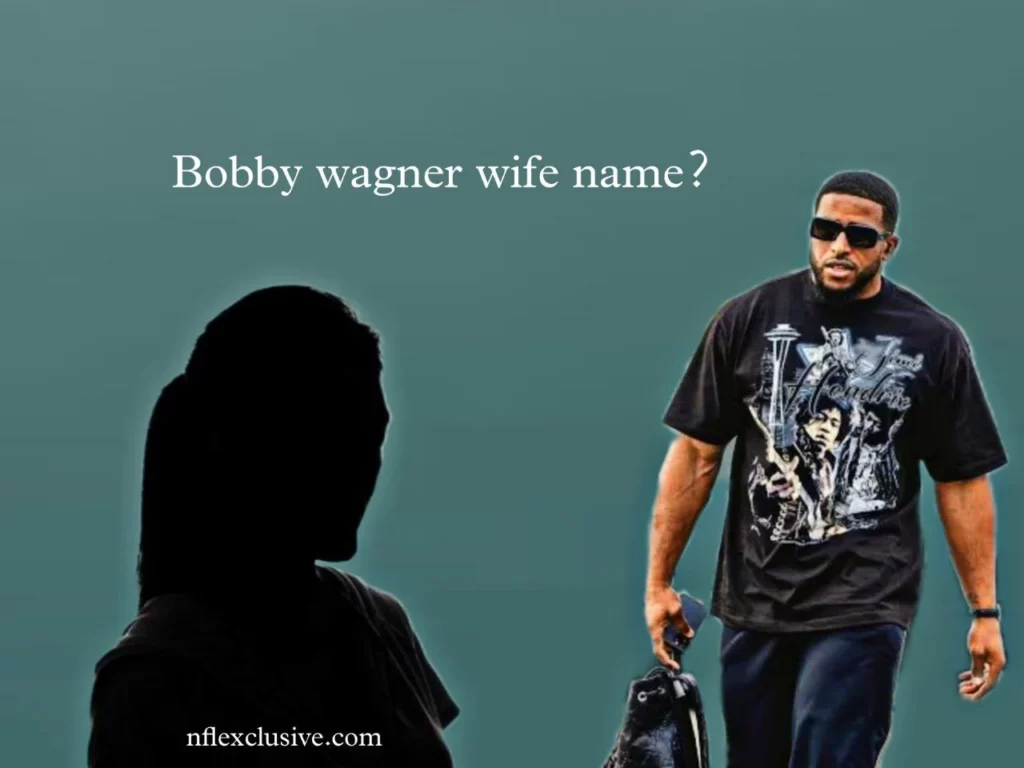 Bobby is now 32 years old and Bobby had multiple relationships in the past, but he is not officially married. However, he has a daughter from his unknown former partner.
Shaquil Barrett a talented NFL star is married to a beautiful and loving wife Jordanna Barrett. Jordanna and Shaquil are a long-time couple and they are together from their school life. After dating for a long time, Shaquil Got married to the love of his life Jordanna Barrett.
They have always supported each other in every situation. Their most painful days were those when they lost their 2-year-old daughter in a drowning accident. Losing loved ones is painful for anyone.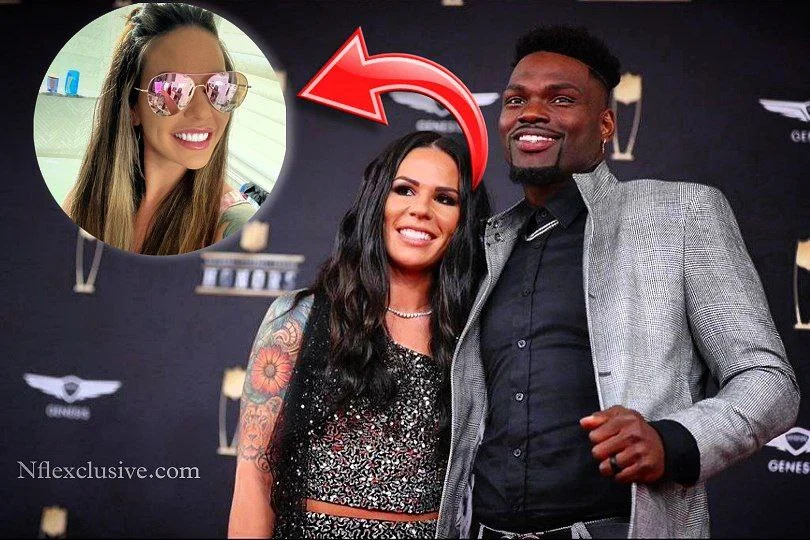 The couple got married in a private ceremony surrounded by family and friends on February 2, 2012. Since then the married couple now completed a decade of being together.
Jordanna shares four children with her husband. The name of the Shaquil Barrett children is Aaliyah, Braylon, Shaquil, and Arrayah Barrett.
Melissa Blakesley the famous hot model and the popular Instagram social media influencer is the rumored wife of the former NFL star Larry Fitzgerald. The former couple was involved in an on-and-off relationship from 2010 to 2020. Surprisingly they finally broke up for the last time in the year 2020. The former celebrity couple shares a son together.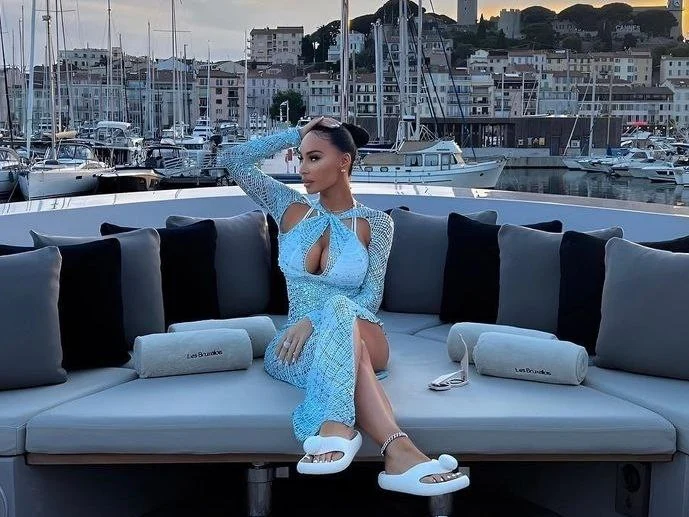 In 2018, a rumor surfaced that the couple are separating from each other, and since that time Melissa and Blakesley have not been seen together in public and as well as on social media.
Sydney Hightower-Warner is popularly known as the wife of NFL linebacker Fred Warner. Sydney was raised in a Christian family. Sydney Hightower is a well-known model, media star, and Instagram celebrity who hails from Alabama. She gained name and fame in the country after appearing in the American television reality show named "The Bachelor."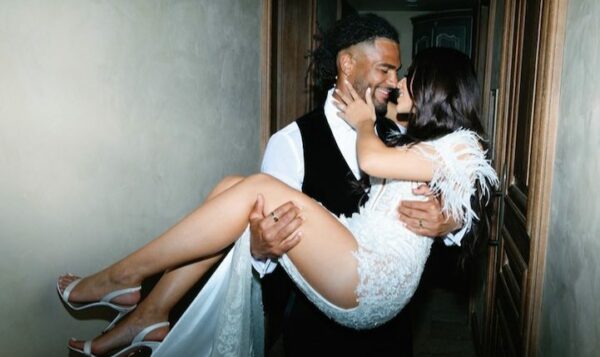 According to sources, Sydney worked as a retail marketing manager before joining the 24th season of The Bachelor.
Fred Warner and Sydney met after the Super Bowl LIV, where Fred's team lost the match against the Kansas City Chiefs. Fred directly reached out to Sydney on Instagram and sent her a direct message. Sydney was also recently eliminated from the reality TV show, The Bachelor.
They continued talking and eventually got married in June 2022 after dating for two years.
Hunter Renfrow's love life started during his senior year in high school with the girl he met in middle school but didn't dare to talk to her until his senior year in high school.
Hunter Renfrow is a happily married guy, married to his long-time girlfriend, the love of his life Camilla Renfrow. Camilla Renfrow is a famous Ballet dancer and works as a ballet dancer instructor at Shock Dance Center. She has good experience and knowledge of dancing as she is doing it from a very young age.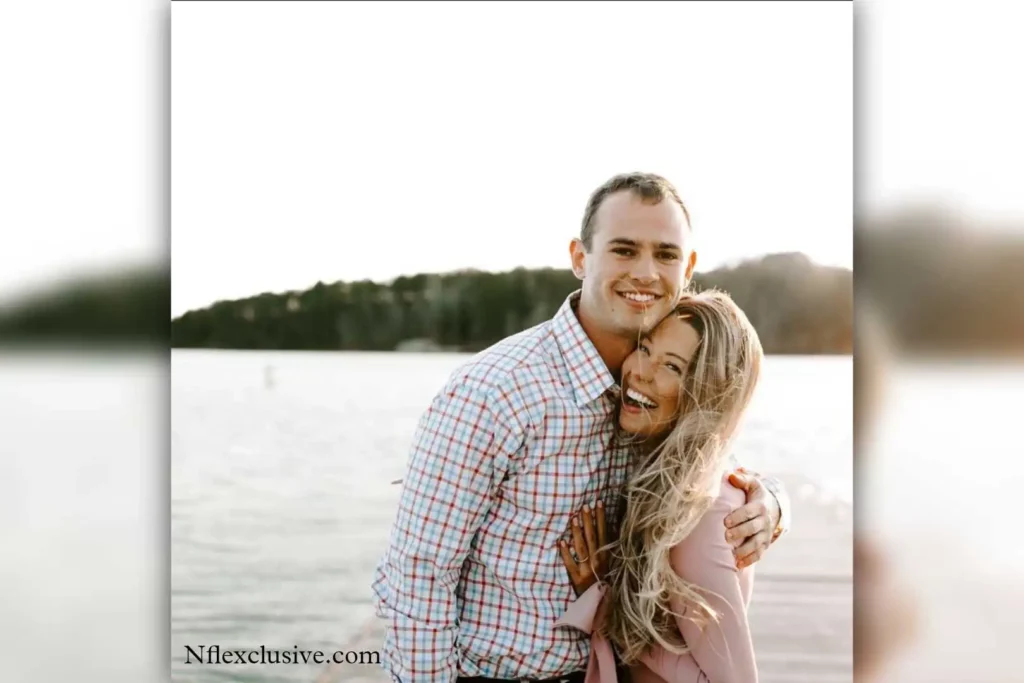 Hunter Renfrow's wife's original name is Camilla Martin. She became Camilla Renfrow on April 13, 2019. Camilla is a beautiful, lovely, and very supportive wife. She is the biggest cheerleader of her husband.
According to Trevon Diggs's official record, Dallas Cowboys cornerback Trevon Diggs is not yet married. But some rumors suggest that the cornerback currently is in a relationship with his alleged girlfriend Joie Chavis, a professional gym trainer and Instagram Influencer.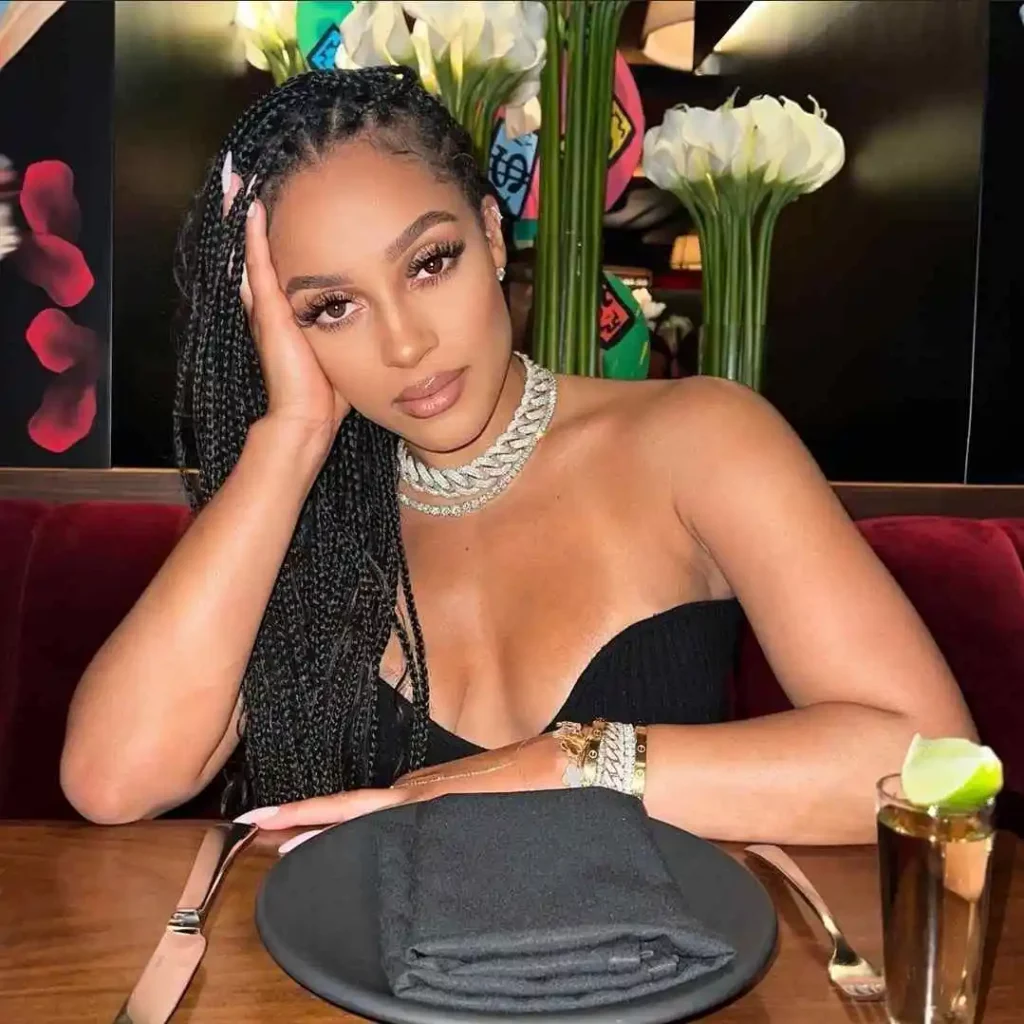 Trevon Diggs' girlfriend Joie Chavis is a multitalented woman. She is an American model, gym trainer, dancer, and social media influencer. Besides that, Joie is a successful businesswoman and entrepreneur.
Fitness trainer Joie Chavis is the founder and CEO of Joie in Life, an athletic and apparel company. She has two children from her previous relationship. Joie also runs a YouTube channel named "Joie in Life". The channel is based on personal blogs and reactions.
Tiffany Selley is popularly known as the ex-wife of former NFL quarterback Ryan Mallett. She came to fame after getting into a relationship with the former NFL quarterback. She is a growing social media star.
Ryan and Tiffany were a very romantic couple. The ex-couple had been together for a long time. Unfortunately, there is not too much information about how Rayn and Tiffany met, but some reports suggest that the pair first highlighted in 2018.
After dating each other for a year the ex-couple decided to get married. According to Tiffany's Facebook account, they got engaged on 10 July 2019. Before Ryan Mallett's death, he was in a relationship with his girlfriend Madison Carter. She is a medical student at Arkansas State.
Jarvis Landry Girlfriend: Estrella Cerqueira
Jarvis Landry's rumored Wife's name is Estrella Cerqueira. Although he is not yet married, he has been in a romantic relationship with his longtime girlfriend Estrella Cerqueira. Jarvis Landry's girlfriend Estrella Cerqueira is a very hardworking woman. She is a loving mother of two children.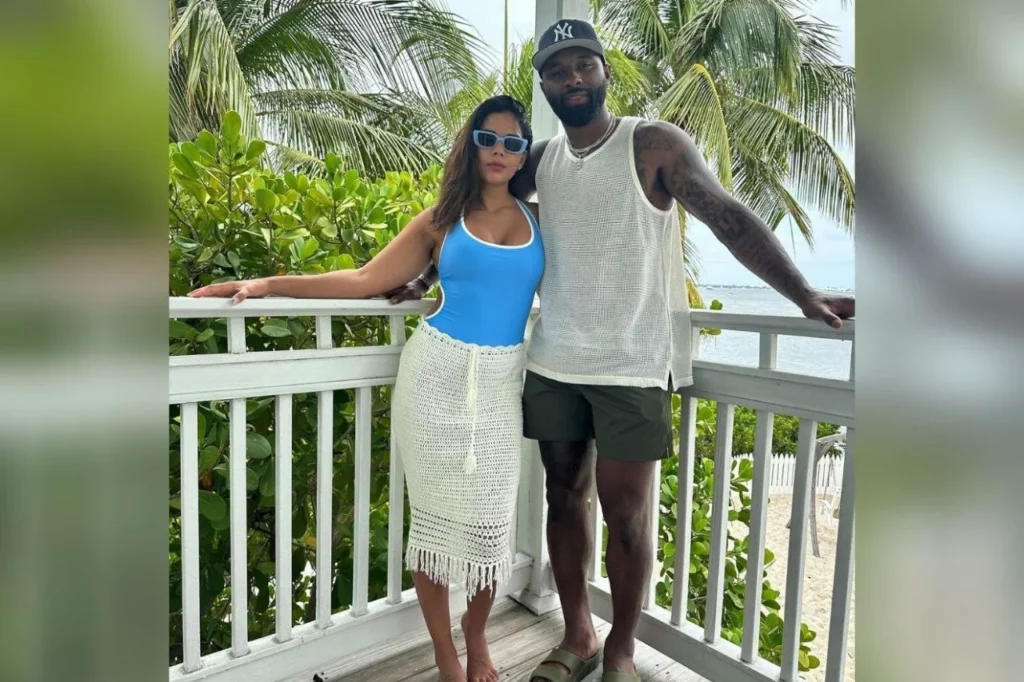 As per reports, the lovely couple highlighted in 2017. Jarvis Landry is a little bit private about his relationship with her girlfriend but Estrella is very open to his fans. She often shared their photos together on their social handles.
The lovebirds are enjoying a wonderful dating life and are currently not married.
Marisa Weichel is the hot and beautiful girlfriend of quarterback Adrian Martinez. They are known to be dating since 2020. Marisa is a star athlete who plays soccer for Kansas State.
She plays as a forward in the team. Marisa was born on August 10, 2000, and is a resident of Papillion Nebraska. Martinez played college football at Nebraska. Thereafter she went to Kansas State for her football career. Along with football career, she also read nutrition and health. She majored in nutrition and health.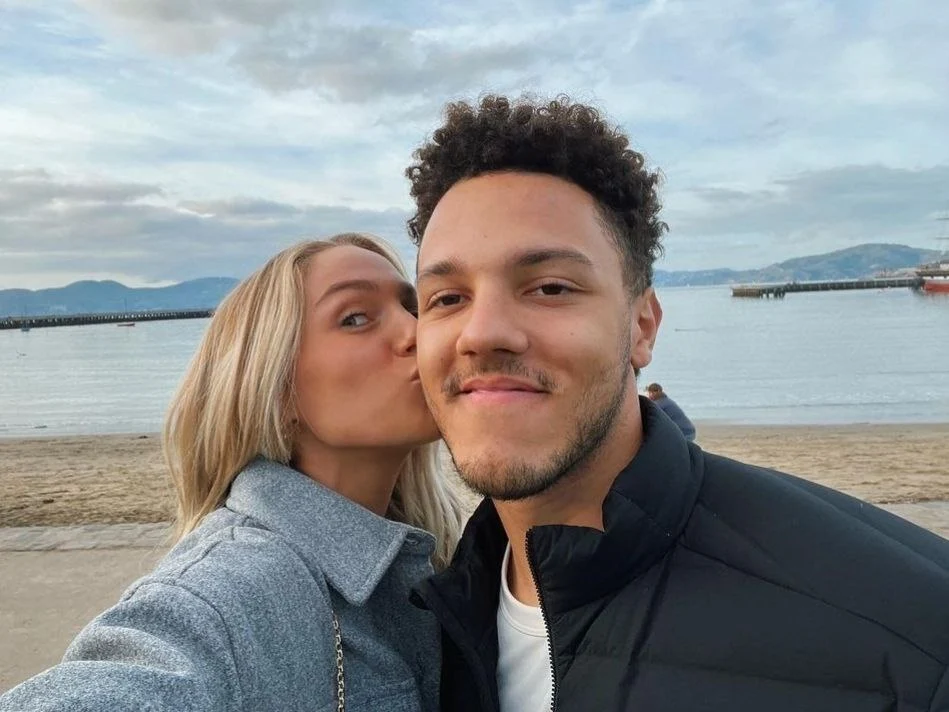 After it was confirmed that Adrian Martinez was joining the Detroit Lions, it was a new chapter of life for him. Before he got picked up by the Lions as an undrafted free agent, he proposed to his girlfriend Marisa Wechiel and then she officially became her fiance.