Former Denver Broncos tight end Nate Jackson has revealed some shocking details about the coaching style of Josh McDaniels, who was fired by the Las Vegas Raiders earlier this week. According to Jackson, McDaniels traded running back Peyton Hillis to the Cleveland Browns in 2010 because he thought his wife was attracted to him.
"McDaniels's ego wasn't only fragile on the field," Jackson wrote in an article for Defector. "He famously shipped out running back Peyton Hillis because rumor had it, McDaniels thought his wife was attracted to Hillis."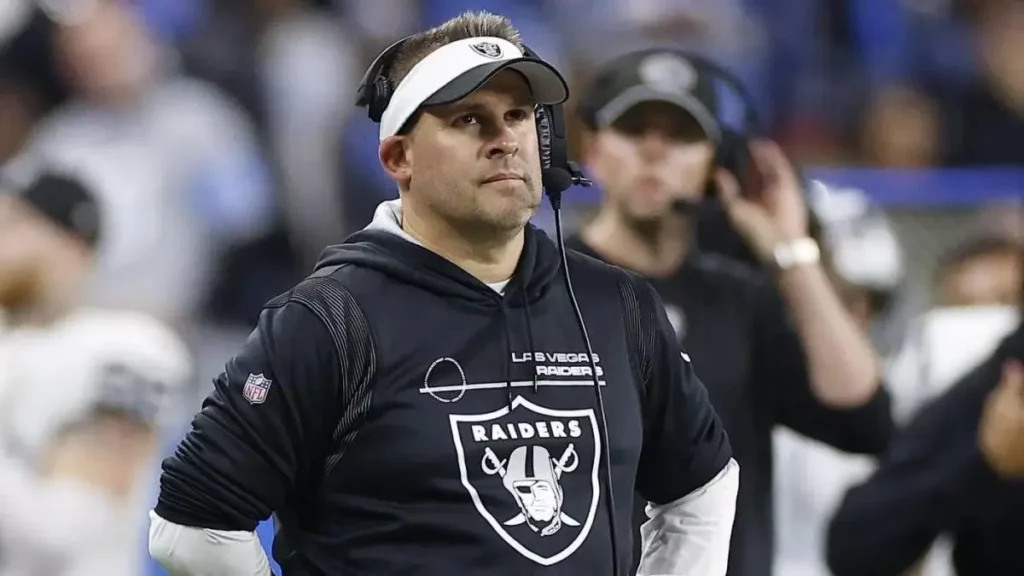 Jackson also said that McDaniels had a conflict with some of the Broncos' best offensive players, such as Jay Cutler, Brandon Marshall, and Tony Scheffler, who were drafted by his predecessor Mike Shanahan. He said that McDaniels boasted that he could turn any quarterback into an All-Pro, but failed to deliver on his promise.
"After trading Cutler, Josh addressed the entire team and said, 'Fellas, don't worry about the quarterback situation. I can turn a high school quarterback into an All-Pro,'" Jackson quoted McDaniels as saying.
McDaniels also faced a scandal when he was fined by the NFL for illegally filming a San Francisco 49ers practice session in 2010. Jackson said that this incident tarnished the reputation of the Broncos organization, which was known for its integrity and professionalism.
"Surveillance and skulduggery may be considered 'best practice' in New England, but that shit didn't fly in Denver," Jackson wrote.
McDaniels had a dismal record as the head coach of the Broncos, winning only 11 games and losing 17 in less than two seasons. He was fired in December 2010, after a 3-9 start. He joined the Raiders in 2022 but was unable to improve their performance, finishing with a 9-15 record. He was let go by the Raiders on Monday, after a 34-17 loss to the Kansas City Chiefs.
Many fans and analysts have expressed their disbelief and outrage over the allegations made by Jackson. Some have called McDaniels a "terrible coach" and a "control freak" who ruined the careers of many talented players.
Others have defended Hillis, who had a breakout season with the Broncos in 2008, rushing for 343 yards and five touchdowns in five games. He also had a stellar season with the Browns in 2010, rushing for 1,177 yards and 11 touchdowns, and making the cover of Madden NFL 12.
One fan commented on Twitter, "Josh McDaniels is the worst coach in NFL history. He traded away Peyton Hillis because of his wife? That's insane. Hillis was a beast. He deserved better."
Another fan wrote, "Peyton Hillis was one of my favorite players. He was a hard-working, humble, and versatile guy. He could run, catch, and block. He was a fan favorite. Josh McDaniels did him dirty. I hope he finds peace and happiness."