The quarterback for the NEW YORK Giants Daniel Jones, recently found himself in the news after getting suffer an injury during their week 5 game against the Miami Dolphins. The Giants lost the game 31-16 but Jones's early withdrawal from the contest caught everyone's attention.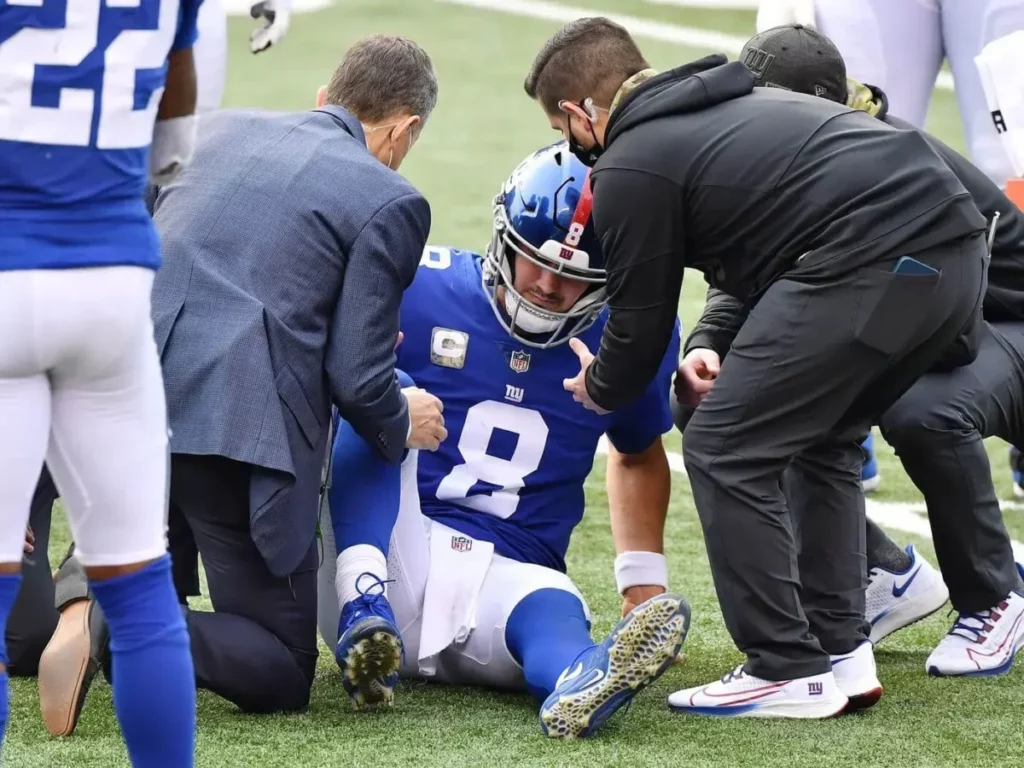 Even before departing the game because of this neck injury, jones was able to complete 14 of his 20 throws for 114 yards and a 70 percent completion rate. He did not throw any touchdowns or interceptions. Jason Pinnock, who intercepted a ball and returned it for a 102-yard pick-six in the second quarter, scored the only touchdown for New York that day.
After going 145 minutes without recording an offensive score, the New York Giants are currently experiencing a scoring drought. The team's performance as a whole has been questioned by this unsettling statistic, but Daniel Jones' health is now the center of attention.
There is some hope about Jones's injury when he receives an MRI report, according to NFL network sources like Ian Rapoport (NFL insider). It looks like the injury might not be as bad as first thought. Jones has not been completely ruled out but it is unclear whether he will play on Sunday.
Jones admitted that the pain he felt on Sunday had him think of a neck condition he got earlier in the season. According to Rapoport, the present injury is thought to be a "neck contusion" and appears to be less serious than expected.
Jones' situation right now can be defined as "iffy." Tyrod Taylor will have to replace him as the Giants' starting quarterback for their game against the Buffalo Bills on Sunday night if he is unable to play. Jones was replaced by Taylor, who did well; completing 9 of his 12 throws for a completion percentage of 75% and 86 yards.
"Daniel Jones was able to walk off the field on his power, which is a good sign," Garafolo stated. "But we will have to wait for the results of the MRI to get a better idea of the severity of the injury."
Daniel Jones' latest injury information swiftly spread throughout the NFL community. Fans, experts, and analysts are anxiously expecting new information in the hopes that the quarterback of the Giants will make a speedy recovery and that his availability for the upcoming game against the Buffalo Bills will be made clear.
The outcome of Daniel Jones' MRI has been widely awaited by the NFL community. It would be a serious setback for the Giants if he were unable to participate in Week 6. But if he can play, Giants supporters and the coaching staff will breathe a great sigh of relief. However, the New York Giants recently signed up a talented quarterback called Tommy DeVito who might get a chance in Daniel Jones's absence.