Patrick Mahomes shocking family news, NFL world reacted
Sometimes situations are not in your hand and unfortunately, you have to face things. Sometimes things suddenly start to appear to you and you have to face them even if you don't want to.
Currently, the Kansas City Chiefs quarterback Patrick Mahomes and his family are dealing with this type of situation.
Patrick Mahomes, the famous and talented player has made a lot of headlines over the years. Currently, he is dealing with another headline made by his brother.
Patrick Mahomes's brother Jackson Mahomes was recently accused of sexual assault.
After the news of the accusations, Brittany Matthews, the wife of two-time super bowl champion Patrick Mahomes has defended his brother-in-law.
She said she is fed up with the critics of her brother-in-law Jackson Mahomes.  
SAhe came to the defense of her brother-in-law on social media and called the critics "ignorant". "They are ignorant," she said. "He is a human just trying to live his life and find his way and until you walk a day in his shoes (which no one ever will) you have no right to say s— about him."
She further said, "So it's best to just shut up."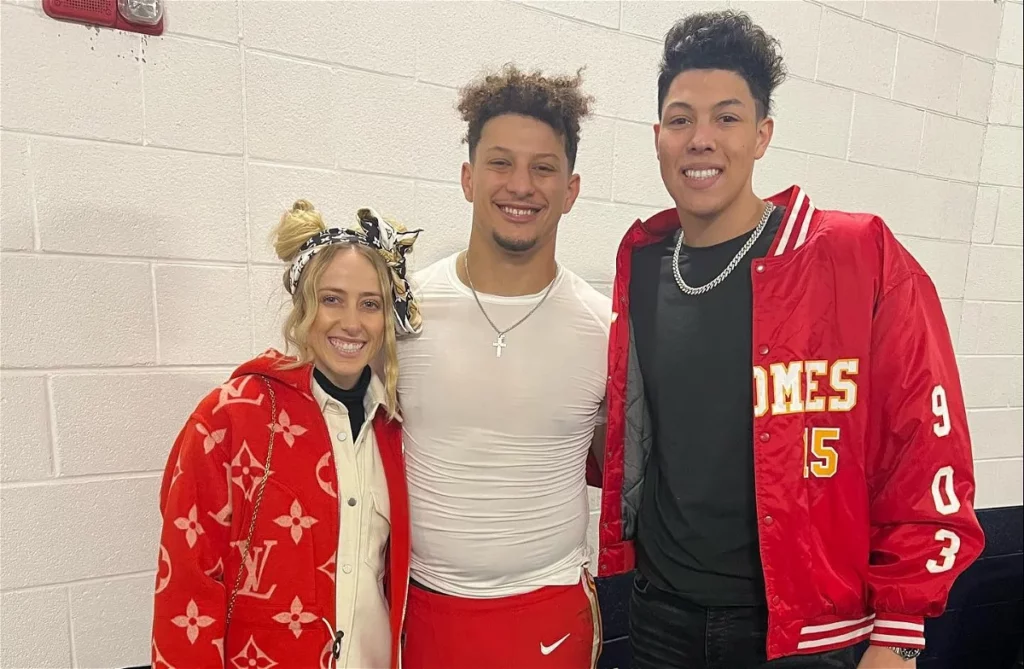 Jackson Mahomes has been the center of controversies over the years. Recently he was being investigated for forcibly kissing a female owner of a Kansas restaurant.
NFL fans feel bad for Patrick Mahomes as he has to face this unfortunate situation.
After the news got viral, fans seem angry with Brittany and Jackson as they immediately started to react toward it.
"Jackson is always in trouble both of them will end up hurting Patrick's career she needs to take her own advice and "just shut up," one fan wrote.
"Heed your own advice, dear!" one fan added.
"Brittany needs to probably follow her own advice. Most people would benefit from just not speaking on certain subjects," another fan wrote.
"The two of them, Brittany and Jackson, will probably end up harming Patrick's career in the long run," another fan added.
"She should take her own advice," one fan added.
Hopefully, the Mahomes family will deal with it and avoid this kind of controversy.
Did you read it: Why Patrick Mahomes thanked twitter CEO Elon Musk?