The NFL, the biggest game in the world, can be a brutal business at times. The best example at the moment is Nick Bosa, who is set to be fined almost $1 million by the team. Despite helping the team to win so many games over the years, he's getting fined just because of missing a meaningless preseason game while trying to negotiate a new contract.
Defensive lineman Nick Bosa was the second overall pick during the 2019 NFL Draft. He has signed a 4-year deal with the 49ers worth $33.5 million featuring a $22.5 million signing bonus and a fifth-year option.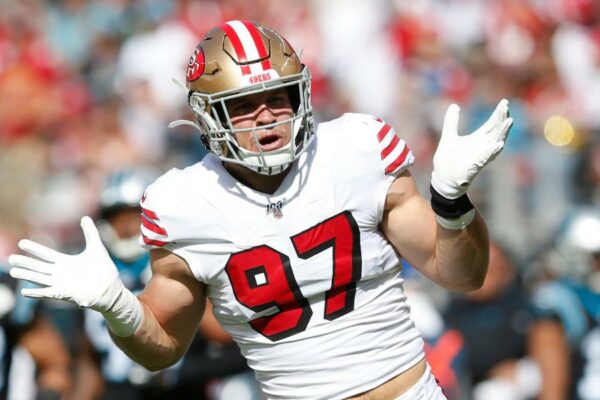 Nick Bosa wants to reshape the market and sign a deal for about $30 million, which would make him the highest-paid edge defender in the NFL. However, he has one year remaining on his rookie contract, which is currently worth roughly $18 million owing to the fifth-year option.
Bosa is interested in increasing his wealth, but it seems that in order to do so, he will have to take a significant financial hit first. According to sources, the current defensive player of the year will be fined an incredible $992,166 for skipping the preseason game against the Raiders in week 2.
However, the Raiders defeated the 49ers in the first preseason game of the 2023 season and Bosa was not there. The Raiders won the game with a score of 34-7.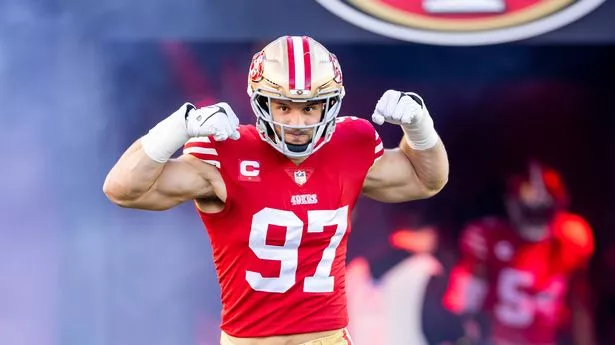 If the absence fine will apply to Bosa, this will become one of the biggest penalties in NFL history for being absent in a preseason game.
The Niners do have the option to forgo the penalties that Bose accrues. Additionally, it has already been stated that they intend to waive this penalty.
Finally, the major goal for both parties here is to reach a fair agreement before the start of the 2023 season, so that can relax Bosa and he can continue to assist the 49ers to win the dream of the sixth Super Bowl.
However, the 49ers will return to the field for the second preseason game on August 19 matchup against the Denver Broncos at Levi's Stadium.
Adam Humphries added to the Texans to help C.J. Stroud in the 2023 season