Olivia Dunne has a partnership with this NFL star

The famous celebrity, LSU gymnast and hot model Olivia Dunne is breaking all records. At just the age of 18 years, she became a millionaire and now moving on, she has achieved a lot more success.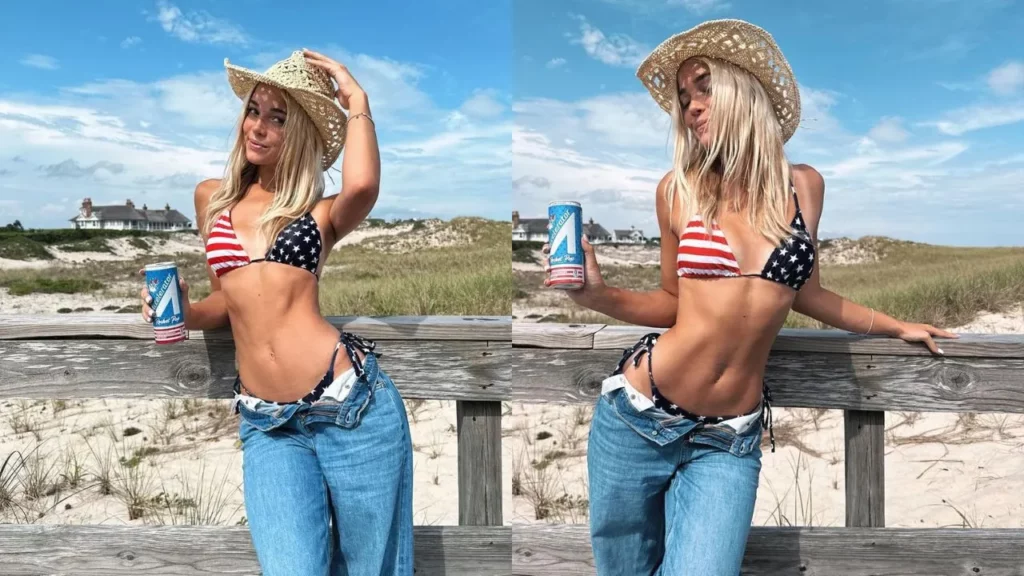 She is not only famous for her professional career but has various other sources which made him a popular figure in America. Currently, she has a million loyal fan base and this is the reason why she is getting a lot of big endorsement deals.
Recently, in an interview, she revealed that got her lifetime's big endorsement deals, which made her a hefty amount. And this is just the beginning of her career.
Olivia Dunne is so famous and has become so popular that her NIL (name, image and likeness) signed her a big deal recently. She posted a tik tok video of 15 seconds in which she is seen doing handstands and drinking the energy accelerator by the pool wearing a Red, White & Blue bikini.
This brand is very popular as it has also endorsed Travis Kelce and Aaron Judge, which shows Olivia has joined the ranks of some major athletes in America. Olivia Dunne has now become a big sports personality in America. 
Dunne said to the New York Post about being a part of Accelerator:
"What really attracted to me to the Accelerator at first was the loaded roster of top tier athletes that use this and drink it."
She further said, "I mean, Aaron Judge, Travis Kelce — they all use it and they're obviously amazing athletes. So that's what really attracted me to this product."
Read more: Famous Gymnast Olivia Dunne wants same for the females
Olivia Dunne is currently an LSU gymnast. She joined LSU in 2020. Olivia was also a member of the American National team. Olivia met Travis Kelce at the ESPY Awards recently and they were seen chatting with each other. 
She said, "The ESPYs were amazing, and he was awesome. We love it, we actually talked about it."
Olivia Dunne is also a popular social media influencer and has a total of more than 11 million followers on her social media accounts. Her videos and clips grab millions of views and likes. She has more than 4 million followers on Instagram and more than 7.6 million followers on TikTok.
TikTok is the place where she became most popular. Her videos started to get viral and she became a huge internet sensation. 
Her social media accounts are also one of the reasons why she started to earn huge figures. She started to get a lot of brand deals. Her fashion brands deals include Vuori, American Eagle, and Forever 21. She also cost a big figure per Instagram sponsor post. 
She has other partnerships like Motorola, Grubhub, Body Armor, Linktree, and the study app Bartleby. Her net worth is estimated to be more the $4 million.