A Philadelphia Eagles defensive end made a big allegation against the Chiefs quarterback Patrick Mahomes.
Kansas City Chiefs and their star quarterback Patrick Mahomes won their second Super Bowl in Four years and this is the start for a new dynasty in the NFL. Patrick Mahomes won his second MVP Award even with an injury. He delivered his best performance to beat the Eagles.
Last season, during the Super Bowl the Chiefs were down 24-11 at halftime but, as it happened three years ago in Super Bowl LIV against the 49ers, they erased a double-digit deficit to hoist the Vince Lombardi trophy.
However, just a few months after the Super Bowl game, some of the players from the Philadelphia Eagles wasn't forgotten what happened in Arizona during the match. Although some players from the Eagles said that Chiefs quarterback Patrick Mahomes faked his ankle injury to make everything a bit more epic.
Eagles' player says Patrick Mahomes faked an injury during Super Bowl
During the match, QB Patrick Mahomes led the Chiefs with a remarkable comeback for three touchdowns and scored 17 points in the fourth Quarter.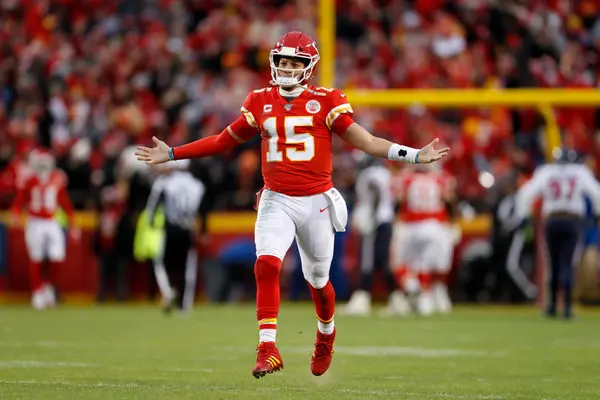 After suffering the ankle injury against the Jacksonville Jaguars in Divisional Round, Mahomes was seen limping during most of the game. He was sensational with a 131.8 rating. However, the Eagles defensive end Brandon Graham reveals that everything was fake during an interview at "Sports Take" in JAKIB Sports.
"He (Mahomes) went in there on the sideline and he's looking like he's hurt. We're thinking. We've got to get to him, we've got to get to him. Then he came out, you can tell how tough he is, man, but that boy acted well. He sure put that face up like (supposedly hurt)." Graham said.
Read more: Super Bowl champion Jonathan Jones doesn't know NFL gambling rules