Russell Wilson, the star quarterback of the NFL, has significantly reduced his weight for the upcoming regular season.
During an interaction with media member Kay Adams, the Denver Broncos quarterback, who is 34 years old, disclosed that he had lost 15 pounds.
During his second season in Denver, Wilson shared with Adams his experience with weight loss.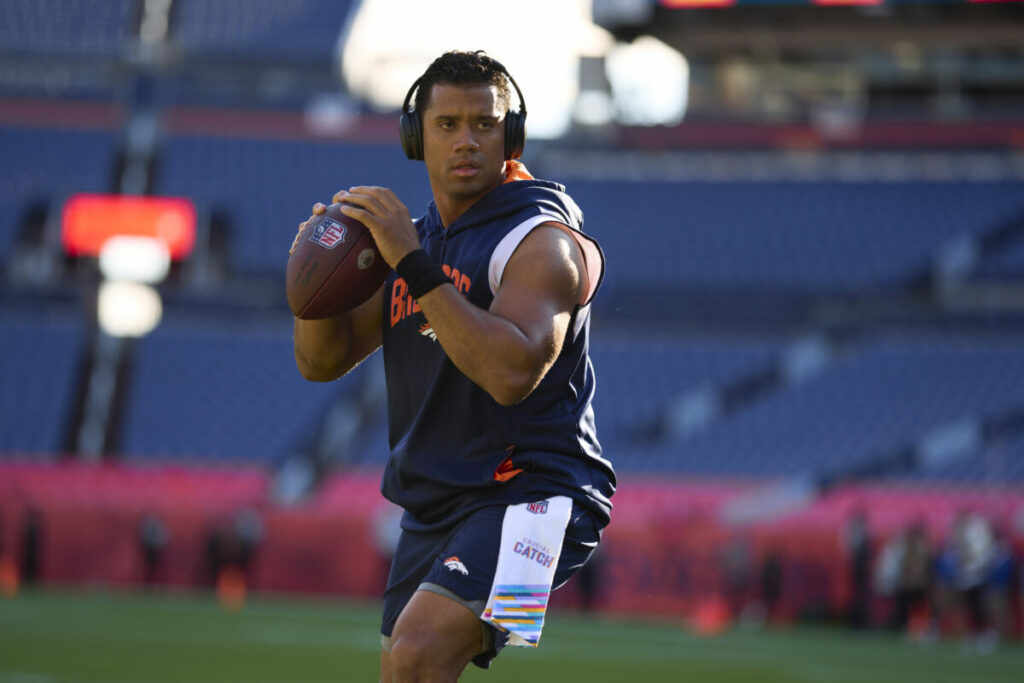 Wilson said: "I'm trying to be as lean as possible, as quick as possible. Trying to stay in my younger days as long as possible.
"I feel great."
During Wilson's first season with the Broncos, the team appeared disorganized and struggled, ultimately ending with a disappointing record of 5-12.
Last year Wilson had the worst NFL season of his career which spanned over a decade, and he finished it with ease.
The star quarterback continued to Adams: "I've done a whole change on my timing of when I eat.
He added, "I've been doing a lot of intermittent fasting."
During the media interview, Russell Wilson was asked about his most missed guilty pleasure. He responded by saying that he misses macaroni and cheese.
During the offseason, the Broncos made a coaching change by hiring Sean Payton to take over as head coach, replacing Nathaniel Hackett and addressing their previous missteps.
Based on what was shown during their preseason game against the Arizona Cardinals, it is clear that there are still many areas that need improvement. Midway through the second quarter against the Cardinals, Wilson and the other starters were struggling to score.
Typically, new players are not given playing time until the last week of the preseason. However, Wilson managed to guide the Broncos to score a touchdown and ended the game with 93 yards and a touchdown. Unfortunately, the team lost their first game. However, the Broncos lost to the Cardinals 18-17.
Read more: Critics blamed Josh Allen girlfriend for his worst game ever
Make sure you bookmark NFL Exclusive for the latest NFL news, daily updates, and many more things!