Trevor Lawrence Wife is also a star athlete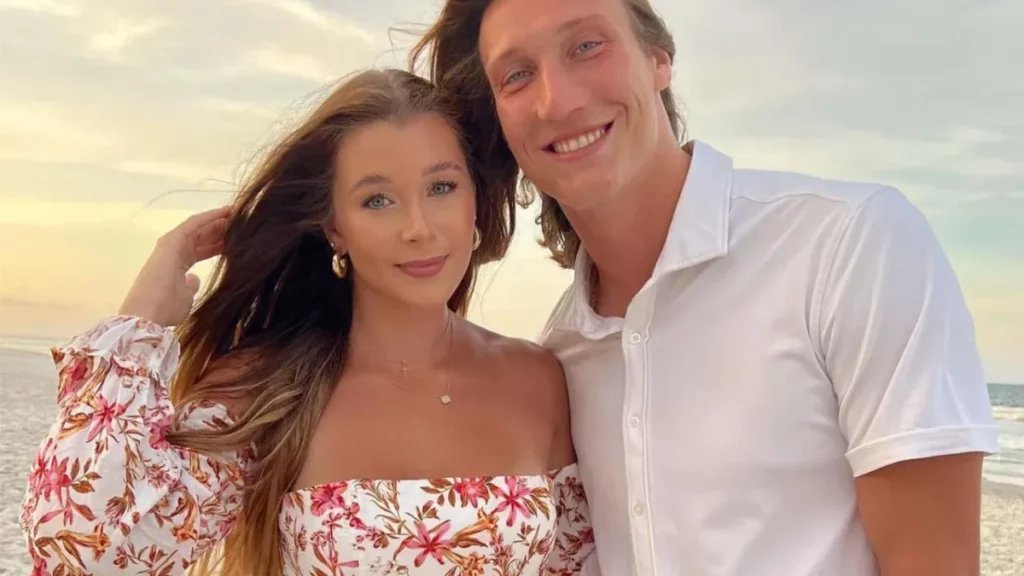 It is not what you want as a celebrity. Sometimes it is way too impossible to keep patience and the same happened with the Jacksonville Jaguars quarterback Trevor Lawrence wife, Marissa Lawrence.
After the Jaguars lost the Sunday afternoon game against the San Francisco 49ers by a big margin of 3-34, a fan couldn't control his anger and did something that made Marissa raise her voice.
Recently, Trevor Lawerence wrote a sweet birthday message for his wife Marissa on Instagram. The post that has a couple of photos included in it has gained more than 144k likes.
Trevor wrote, "Happy birthday to this beauty! Can't imagine my life without you. The more I know you, the more I love you! You're a gem. Thanks for all you do for myself and everyone in our life – you're incredible. I love ya😘 @marissa_lawrence."
An account commented that she was 'incompetent' and wished for the couple to separate. The comment also included a part calling Marissa a gold digger.
The comment read: "@marissa_lawrence hope God takes your man. Incompetent [trash emojis]. "You're only in it for the money anyway."
Trevor Lawrence wife Marissa wife shared a screenshot of the hateful comment on her own Instagram story and asked her followers to help report the account.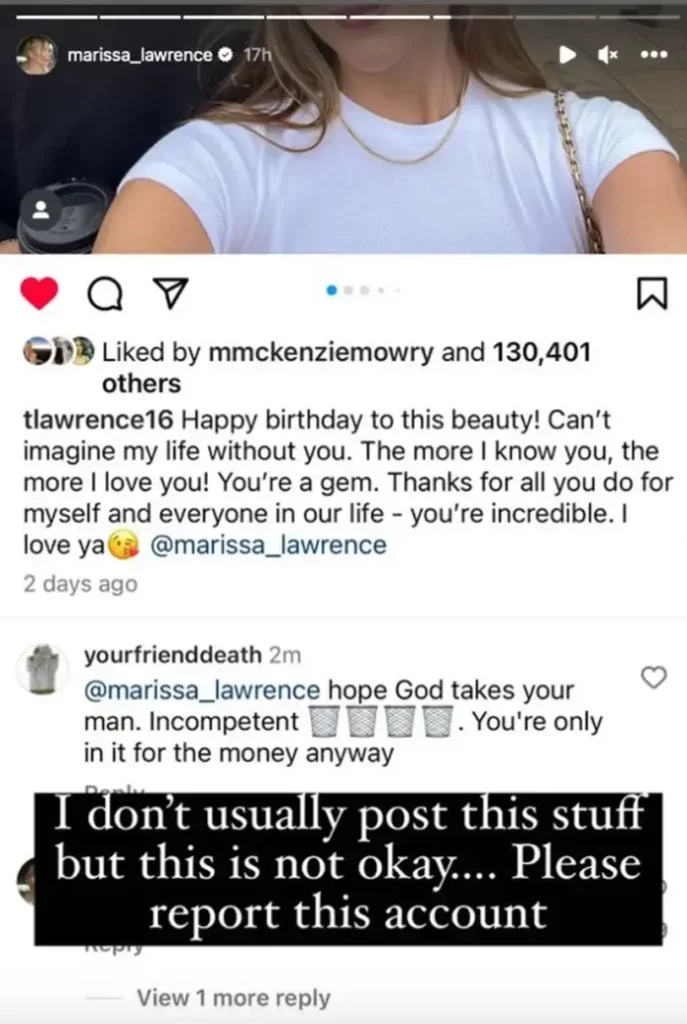 Also read: Meet Jared Goff Fiance, Christen Harper, went viral for dress
"I don't usually post this stuff but this is not okay…. Please report this account," Marissa wrote over the post.
Trevor Lawrence and his wife Marissa have been together for a long time. They got married in 2021, just before he was drafted first overall by the Jacksonville Jaguars.
The lovely couple met in 2016 when they were students at Cartersville High School in Cartersville, Georgia.
Trevor Lawerence wife is also an athlete and played soccer at Anderson University. The couple attended different colleges. Trevor attended Clemson University. The couple engaged in 2020 after four years of dating. She has always been his biggest supporter of him and never misses any game.