Veronika Rajek revealed a fan's private question in a recent podcast show.
The Slovakian model Veronika Rajek is a great fan of NFL former legendary quarterback Tom Brady. The Instagram model came to fame after showing her admiration for Tom Brady wearing Buccaneers Jersey Number 12 during a match last season.
In December 2022, the fashion model Veronika Rajek was spotted wearing Buccaneers Jersey Number 12. She shows her love for Tom Brady during the Buccaneers game.
Currently, she has 5.1 million followers on her Instagram account and she recently opened up about her life updates on an appearance on the Pillow Talk podcast show.
In the podcast show, Influencer Veronika Rajek answered the question that many fans have been dying to know – whether her breasts are fake or real, or will she do breast implants?
She pleasantly replied to this question, "They are mine."
"I didn't have big breasts when I was younger because I was doing track and field for eight years."
"But one summer I was sunbathing, like naked, and I drank my father's beer and I think they grew like this."
"If you want to have big breasts – drink beer"
Must Read: Tom Brady shocked the NFL world after teaming up with Rafael Nadal
While on the podcast, Rajek also opened up about being an OnlyFans Star and the perception of it in her country, and what people think about her.
Rajek revealed, "I love [my OnlyFans], we are like family.
"OnlyFans in Slovakia is something really terrible – they think everyone working is a w**** and gold-diggers. They don't understand the market.
"I always wear sexy clothes because I love it – they think I f*** everybody, but it's very hard to f*** with me."
"I have a sister who's 18 but I haven't seen her for three years and we are totally different."
"I am the beautiful one. The first kids are always."
"I don't go back and visit Slovakia much."
Must Read: 20-year-old hot model Olivia Dunne won't stop breaking records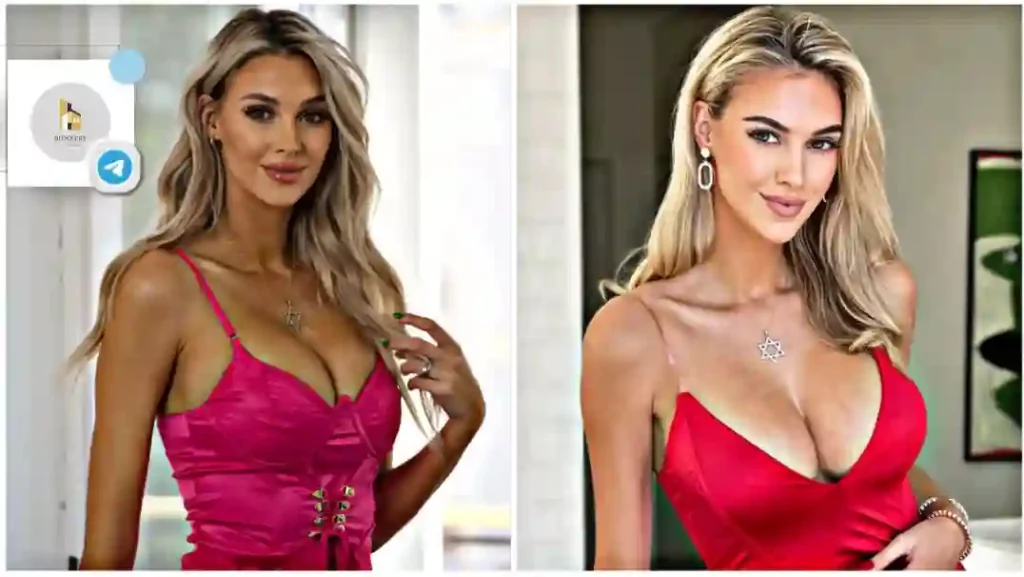 Currently, the model spends a lot of time in the united states and no longer uses her beer-drinking tips to look gorgeous.
Rajek said, "I love Miami. I go partying. I will stay out until 2 am. I'm the responsible one and the driver.
"I am a super boring person – I don't drink, I don't do drugs, I don't smoke, my friends always try to influence me but I'm like 'no'."
"A lot of people are not funny but aggressive when they drink and I don't like that. They smell and pee everywhere."
"I believe I want to live in the USA but it is not easy not becoming a citizen."
She concludes by saying, "In English, I'm a listener, but in Slovak, I'm super talkative."
Read more: Meet the wife of Josh Harris, the new owner of the Washington Commanders