Vontae Davis who is the younger brother of former NFL player Vernon Davis, took a more subtle approach by executing a similar move during a game between the Bills and the Chargers on September 16, 2018.
Prior to joining the Bills, the former University of Illinois cornerback played for the Dolphins and Colts. He had spent three years in Miami and he'd recently signed a one-year deal with the Bills after a six-year contract with the Colts.
By the end of the 2018 campaign, Davis had the potential to add $5 million to his career earnings of over $50 million, but that did not happen. Davis was with the Bills when they greeted the Chargers, but not when they returned to the sideline after halftime.
Reports began to surface to explain his absence, but the official explanation that Davis had retired from the NFL made them hard to believe.
Davis had a feeling his time in the league was coming to an end before the season started. Although he thought he had enough left in the tank for one last ride, he apparently realized that was not the case by the time the Bills left the field facing a 28-6 deficit.
After taking off his uniform, Davis left the stadium without gathering his belongings. He drove home and celebrated with his wife, who had learned about his decision via text an hour earlier.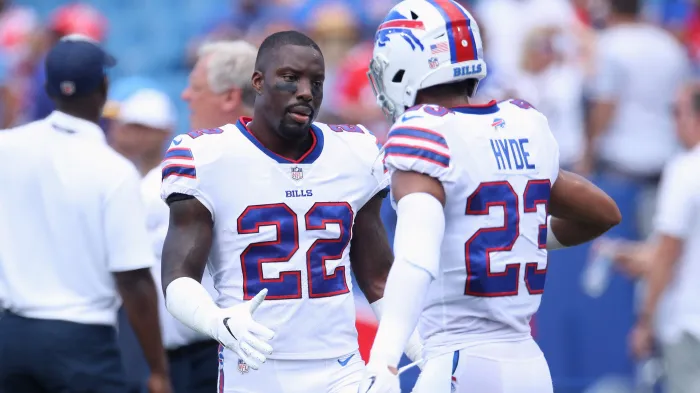 After the 31-20 loss to the Chargers, former teammate Lorenzo Alexander criticized the decision and called it "disrespectful". However, LeSean McCoy and Tre'Davious White laughed about it.
Davis never regretted his decision to end his career, which he described as "therapeutic". He felt it was time to listen to the voice he heard on the gridiron.
However, Vontae Davis may not make it to the Hall of Fame, but he will always be remembered in NFL history.
More: Baltimore Ravens lost their first preseason game since the 2015 season
Make sure you bookmark NFL Exclusive for the latest NFL news, daily updates, and many more things!