Joe Burrow openly admits Patrick Mahomes is one of the top quarterbacks in the NFL.
The topic of quarterbacks is the most hotly debated topic in the American football league. The quarterback topic particularly which signal callers should fall into the NFL's elite Category.
Recently, in an argument, Josh Allen, Jalen Hurts, Patrick Mahomes, Lamar Jackson, Justin Herbert, and Joe Burrow's names are mentioned in the league's best active quarterbacks.
But, When Cincinnati Bengals quarterback Joe Burrow was asked who is the best quarterback in the NFL, Burrow didn't mention any specific name but he confirmed that Chiefs star Patrick Mahomes was currently at the top of the list.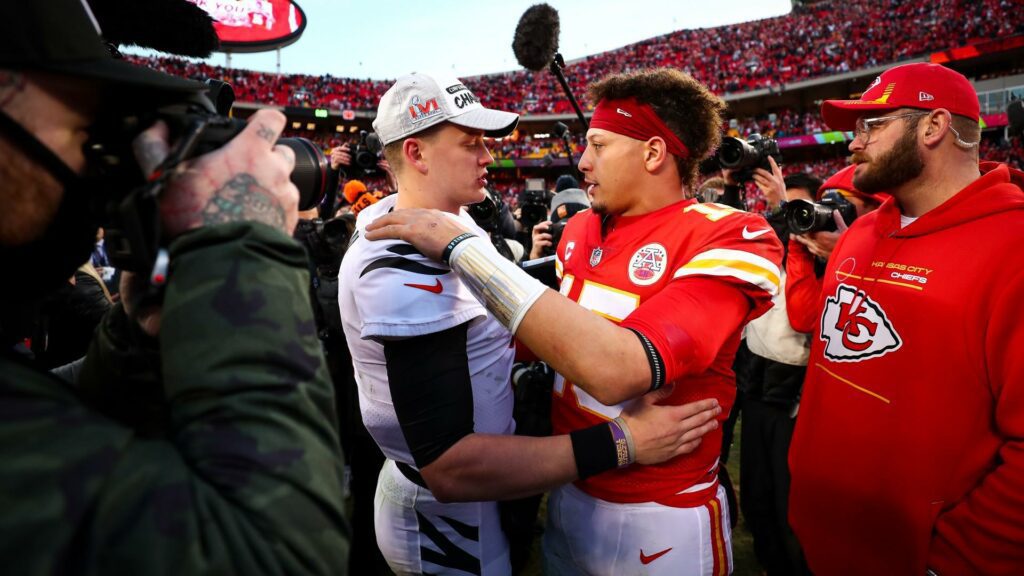 Joe Burrow is one year younger than Mahomes and he was selected by the Bengals as the No. 1 overall pick in the 2020 Draft. Burrow has already beaten Mahomes in an AFC Championship Game to earn a Super Bowl Birth.
Joe Burrow got only one Pro Bowl selection in 2022, While Mahomes is a three-time All-pro, two-time Super winner, and a two-time Super Bowl MPL.
"I don't think there's any argument right now. It's Pat until somebody has a better year than he's had," Burrow told reporters on Tuesday. "He's the one to knock off."
Read also: Patrick Mahomes ditches wife Brittany for drinking beer
Since Burrow got selected in the NFL, the Bengals are 3-1 against the Mahomes and the Kansas City Chiefs.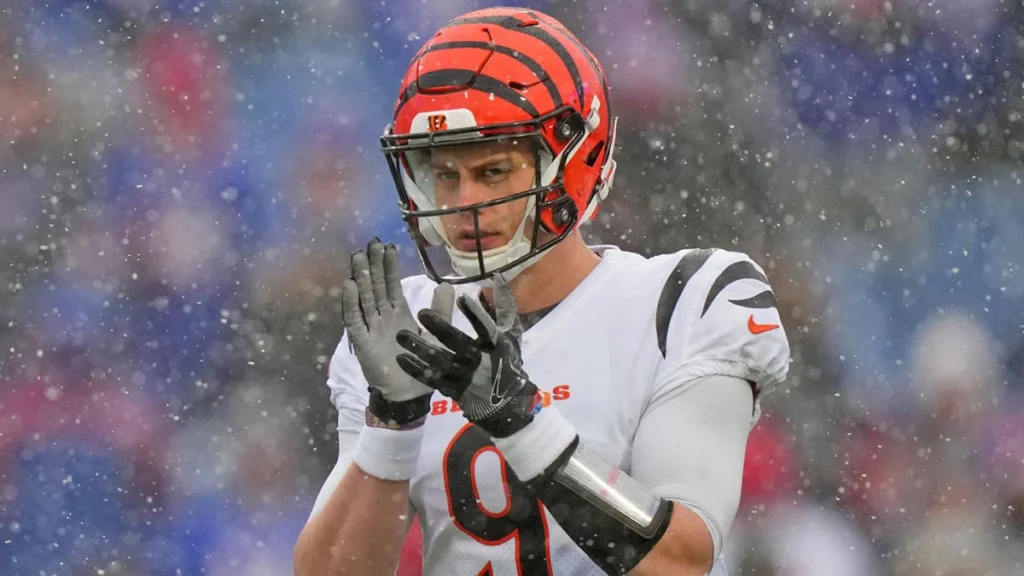 After Kansas City's 27-24 overtime loss to the Cincinnati in January 2022, the Chiefs bounced back in this year's AFC title game and advanced to Super Bowl LVII. However, with an ankle injury, Mahomes delivered a wonderful performance and threw for 326 yards and two touchdowns. Mahomes Also rushed for a key down late that led to the game-winning field goal.
Meanwhile, Joe Burrow finished the game with 270 passing yards and one touchdown, but he threw two interceptions. Burrow was uncomfortable in the pocket for most of the game, with the Chiefs defense registering five sacks.
Buffalo Bills stat QB Josh Allen also placed Patrick Mahomes as the No. 1 quarterback in the entire league.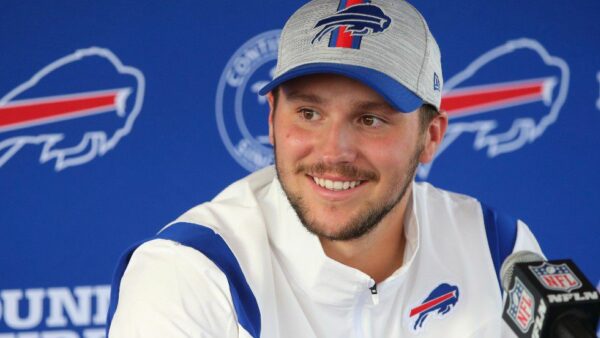 "Until me or Joey or anybody else can win a Super Bowl, I think Pat's kind of the clear No. 1 right now," Allen said in May during an appearance on "Kyle Brandt's Basement." "He's been playing at such a high level for so long, and he's got the rings to kind of prove it."
However, there is no any doubt to consider Patrick Mahomes one of the best quarterbacks in the NFL. Hope he will push himself to become more successful in the league.
What do you think of Chiefs star quarterback Patrick Mahomes? let us know in the comment section below.
Read more: NFL fans brutally reacted to Cleveland Browns' 2023 new logo