Dak Prescott is entering his eighth season with the Cowboys and hopes to lead the team to the Super Bowl again. However, the team has a major problem before it even steps on the field.
Cowboys quarterback Dak Prescott committed to a four-year, $160 million contract in 2021, and his cap hit will be a significant problem in the deal's final year. This was discussed by NFL insider Ari Meirov during a visit to the Caps Off Podcast. Meirov said his enormous cap number in 2025 would give him a headache:
"You guys remember Dak when he was going through his first contract, how insane it was. It took like three years to get that deal done. There were two franchise tags, it got really messy. The Cowboys have restructured Dak's contract multiple times because of that."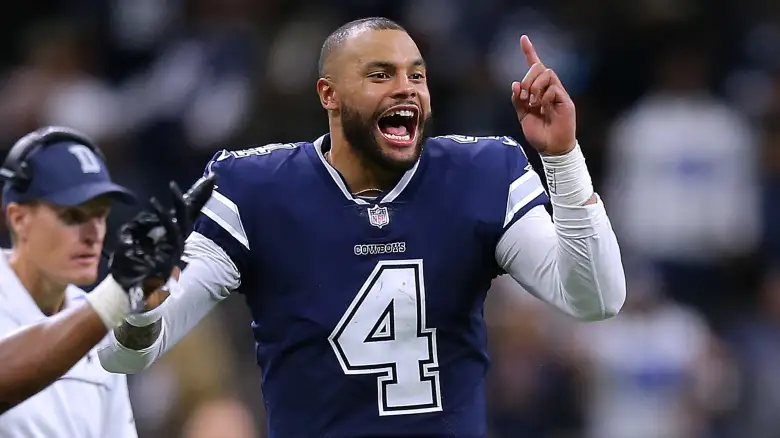 "Next year, his cap number for the final year of his contract is 60 million. So Dak is in a situation right now where he knows he could become a free agent in 2025, or the Cowboys have to extend him to lower that number and he has all the leverage in negotiations once again."
Must Read: Can quarterback Quinn Ewers get his revenge against Alabama?
In that interview, Meirov mentioned that Dak Prescott is no longer eligible for a franchise tag. He added that Jerry Jones, the owner, has never held this role before. Last season, Prescott, who threw for 2,860 yards, 23 touchdowns, and matched for the most interceptions (15) in a single season, guided the Dallas Cowboys to the playoffs.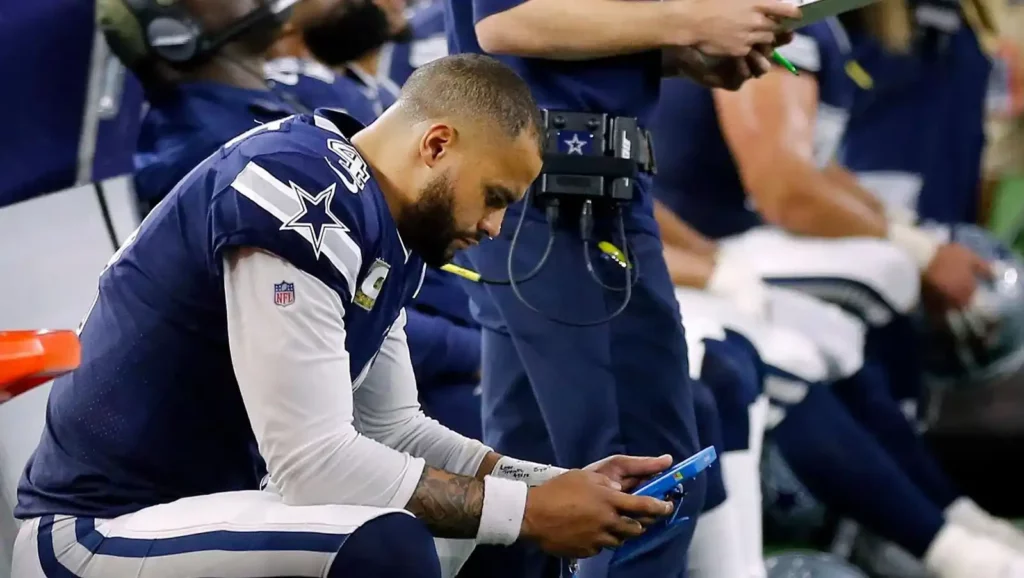 In terms of average annual value, the 2016 Offensive Rookie of the Year ranks among the top ten highest-paid players in 2023. His $26.8 million cap hit this year is the fourth-highest among quarterbacks, trailing only Mahomes ($39.7 million), Ryan Tannehill ($36.6 million), and Jared Goff ($30.9 million).
As a whole, the two-time Pro Bowler, Dak Prescott has started 97 games with the Cowboys and helped the team win two playoff games.
Read more: Can quarterback Quinn Ewers get his revenge against Alabama?